The Loop
Golf Channel to air 15-hour Tiger Woods marathon on his birthday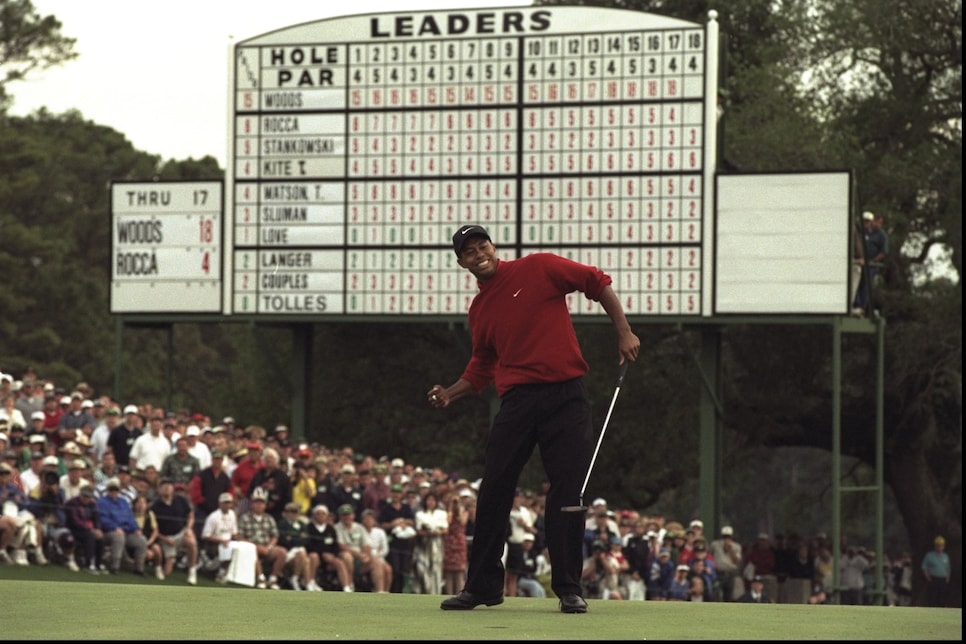 For fans of Tiger Woods, it truly is the most wonderful time of the year.
To celebrate his 41st birthday on Friday, the Golf Channel will dedicate 15 hours of programming to Woods. The marathon kicks off with a documentary on Tiger, following with hour-highlight packages from each of his 14 major championship victories.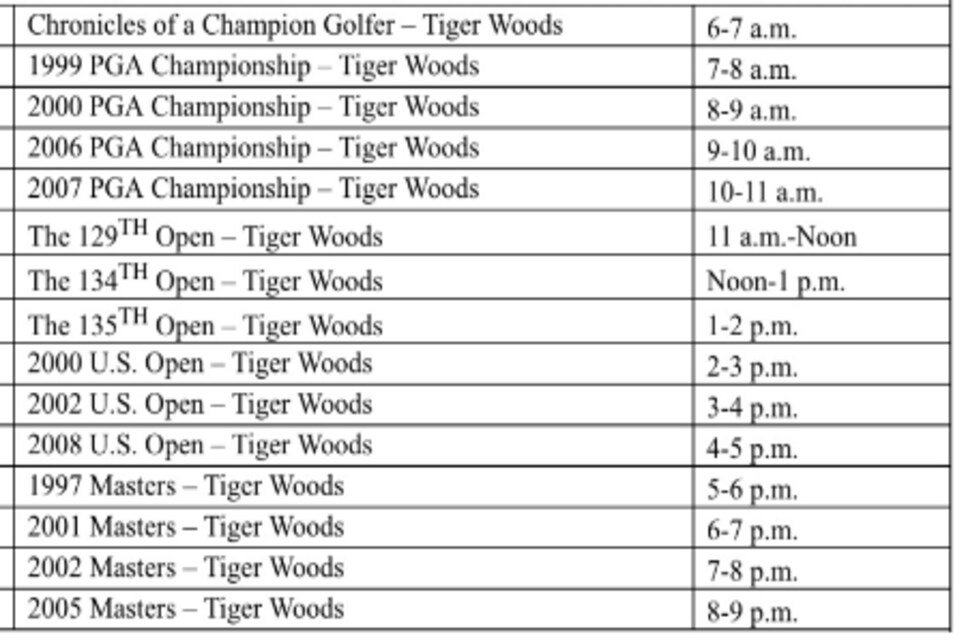 It's an interesting format, working back from the PGA Championship to the Masters in chronological order. Meaning the event kicks off with Tiger vs. Sergio at Medinah...
With Woods lapping the field at Pebble Beach serving as an afternoon snack...
Finished off with Tiger's fourth green jacket...
So much for hanging out with friends and family before New Year's Eve.