The Loop
Golf Channel salutes Ben Crenshaw at the Masters: 'It's the most meaningful thing in his life'
It it high praise indeed that it can be said of Ben Crenshaw that those who know him tend to appreciate him to the same degree that he does Augusta National Golf Club and the Masters.
"In terms of accomplishments, the number 18 is known to us all," Golf Channel's Brandel Chamblee, a fellow Texas Longhorn, said last week. "Eighteen major championships. That's the highest bar. But in terms of comportment, that's a less obvious aspect of this game. But like the number 18, which took Jack Nicklaus 24 years to achieve, it takes a lifetime to achieve a reputation.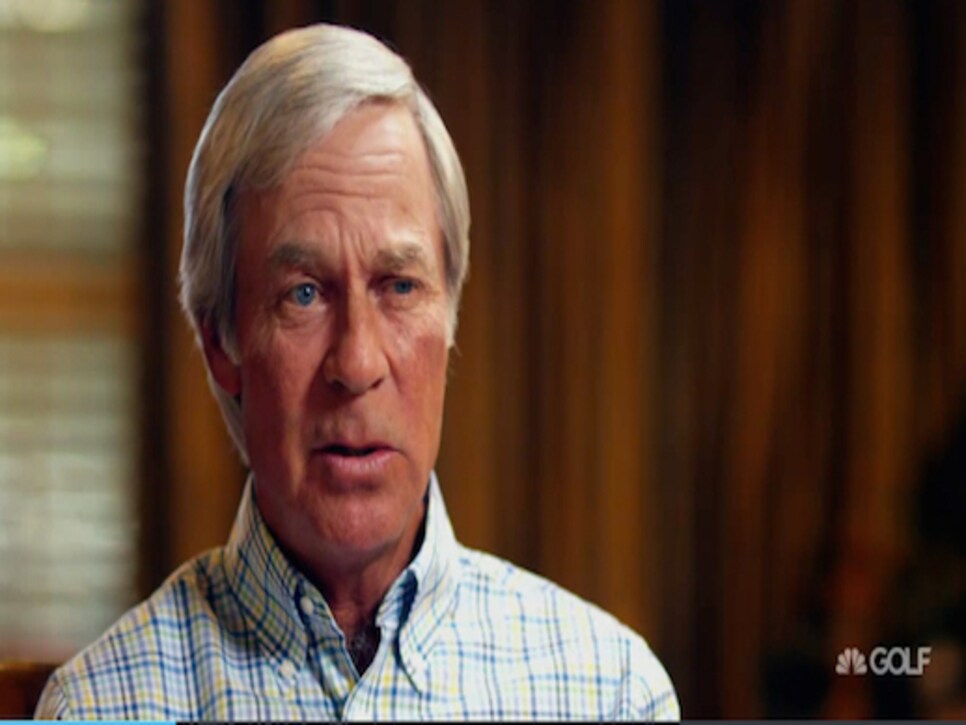 "And that's what we've seen in Ben Crenshaw, a man who's experienced great highs and great lows in this game. But he's handled those two with equal grace, which is very much like the man who founded this golf tournament, Bobby Jones. The same was said of him. If I can borrow a line from Ben, My goodness has it been to fun to listen to him, to watch him, and my goodness this golf tournament is going to miss him."
The tributes to Crenshaw, a two-time Masters champion who played his final competitive rounds at Augusta National last week, have been numerable, but one more remains, the Golf Channel documentary, "Ben Crenshaw: A Walk Through Augusta," that airs Monday night at 10 (EDT).
Crenshaw's love and passion for the game generally and the Masters specifically is infectious. It often moves him to tears. "It occupies a lot of my thoughts," he said. "It has for a long time and it always will."
As his wife Julie put it in the documentary, "It might be an obsession, but that's all right. It's almost like he's got green blood in him rather than red. It's just the most meaningful thing in his life."