The Loop
Golf Channel announces new, "definitive film" on Jack Nicklaus to premier following the Masters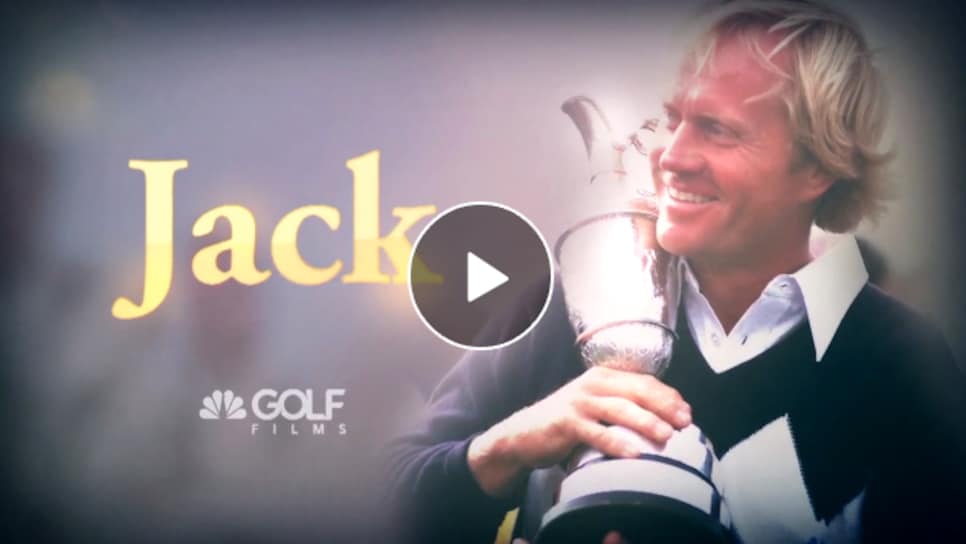 Following the final round of this year's Masters, Golf Channel is giving golf fans a great reason to stay put on their couches. That's because that Sunday night will be the premier of a new "definitive film" on Jack Nicklaus. Well, part one, at least. When your career includes winning 18 major championships, it's tough to pack it all into one night.
The three-part documentary called Jack will start Sunday April 9 at 9 p.m and focus on Nicklaus the prodigy. Parts two (Nicklaus' prime) and three (Nicklaus' legacy) will air at 9 p.m. the following two nights.
According to Golf Channel, nearly 100 interviews -- ranging from contemporaries like Lee Trevino to other sports legends like Wayne Gretzky -- were gathered for the film, which will be presented with limited commercial interruption by Nationwide.
"Jack is a project that Golf Films has spent years developing in order to comprehensively capture the career and legacy of golf's most accomplished champion," said Mike McCarley, president, Golf, NBC Sports Group. "At the heart of the film is a commitment to high-quality, personal detail captured through nearly 100 interview subjects recounting signature moments over the course of Nicklaus' career in order to help shape a definitive biopic that accurately reflects Mr. Nicklaus' legacy in golf and in sport."
Jack is being produced by Golf Films, which also produced Arnie, Golf Channel's three-part biopic on Arnold Palmer that was released following the 2014 Masters. Here's a preview: