News
Cochran Goes Wire-To-Wire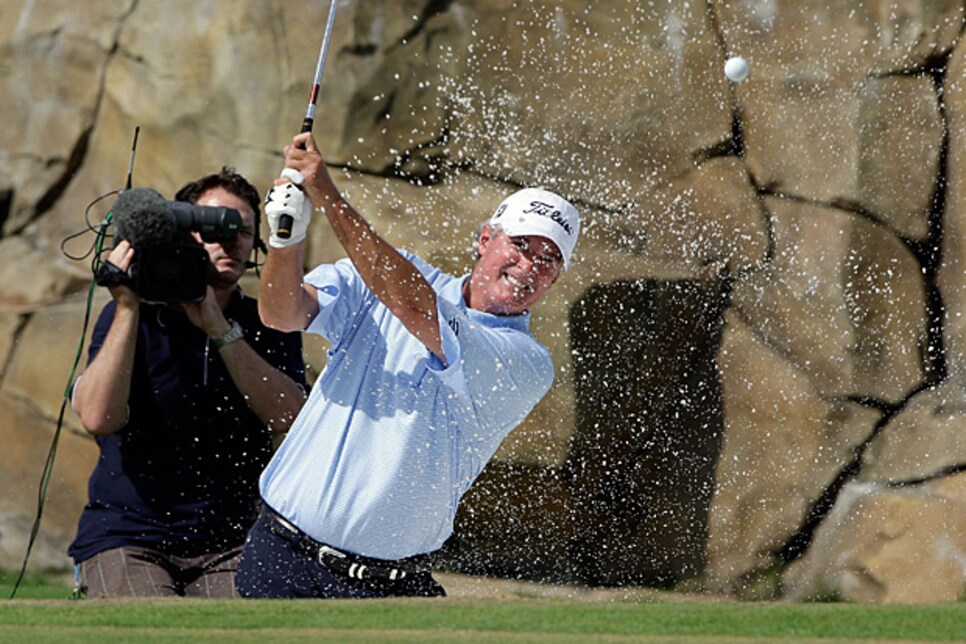 Cochran won for the second time in three weeks.
CARY, N.C. (AP) -- Russ Cochran won his second straight Champions Tour title, shooting a 1-under 71 on Sunday for a two-stroke victory over Tom Pernice Jr. in the SAS Championship.
The 51-year-old Cochran, a winner for the first time on the 50-and-over tour weeks ago in South Korea, became the third wire-to-wire winner in tournament history, finishing at 14 under on the Prestonwood Country Club course.
"I'm not used to a big lead, so I didn't know what to expect," said Cochran, who entered the final round with a four-stroke lead after shooting 64-67 the first two days. "I found out that you just need to play well regardless. It's not like I was ever a great winner. I'm still learning how to win right now."
Pernice, the 2009 winner, closed with a 68.
"All in all, I played well, and I had some chances," Pernice said. "But I was never able to put any heat on Russ. ... It was a totally new wind direction today, and it made a difference in the scoring."
John Cook (70) was third at 10 under, and Bernhard Langer (68), Mark Calcavecchia (69), Bobby Clampett (69) and Ted Schulz (72) followed at 9 under.
Cochran bogeyed two of the first three holes, then played the final 15 in 3 under -- birdieing Nos. 16 and 17 -- to take the $315,000 winner's check.
Pernice eagled the par-5 17th to pull within one, but Cochran's pulled away with his late birdies.
"That was a big birdie for me (on 16)," said Cochran, the left-hander who won the 1991 Western Open for his lone PGA Tour title. "That kept me up two shots."