News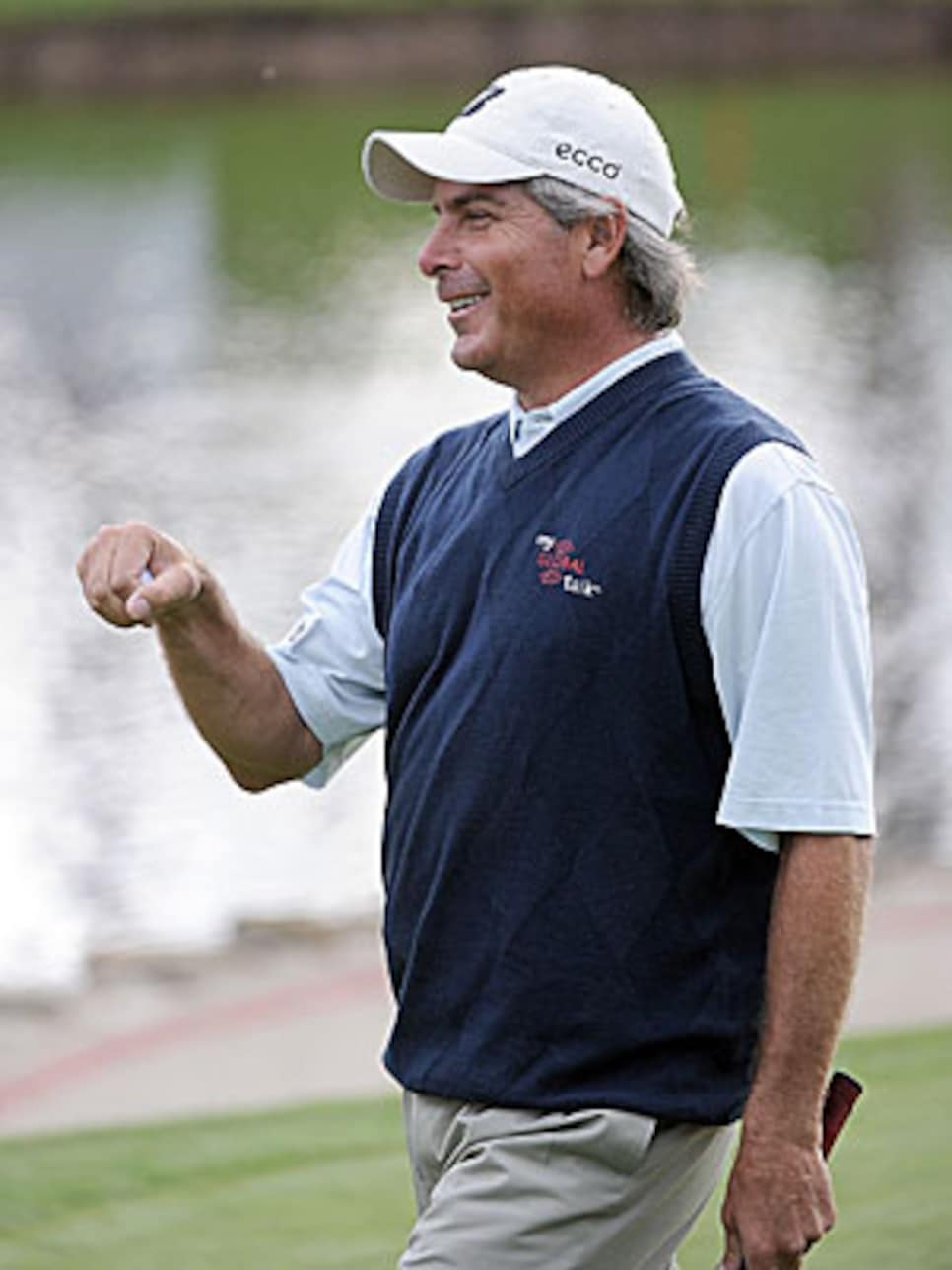 Fred Couples has three wins and a second-place finish in four starts on the Champions Tour.
CAP CANA, Dominican Republic (AP) -- When Fred Couples joined the Champions Tour this year, most everyone predicted success befitting a 15-time PGA Tour winner and Masters champion.
Judging from his first four events, everyone was right.
Couples shot a 62, breaking the course record at the 7,170-yard, par-72 Punta Espada Golf Club and winning the Cap Cana Championship on Sunday by two strokes.
He made 11 birdies in the final round and finished the tournament at 21-under 195. Corey Pavin finished second.
"It was an unbelievable day," said Couples who made five birdies in a row from the second through sixth hole. "The first six or seven holes, there was an eagle, birdies and putts going in from everywhere."
Couples' third consecutive win tied Jay Haas' 2006 record. He is also the first player to win three times in his first four starts. He is by under 200 strokes for 54 holes in each of his victories and is 77 under par.
He has earned $931,000 and leads the money list by a margin of $431,000.
Couples began the day two strokes behind Pavin and one back of Nick Price.
Pavin shot a sparkling 66, but was the victim of a bad break when his second shot at the par 4 14th hole hit a greenside sprinkler head and bounced 60 yards over the green into a waste area.
He was unable to recover and made a bogey, losing the lead for the first time since the seventh hole.
"I did a lot of things that were very good out there today," said Pavin, who made an eagle with a chip-in at the par-5 sixth hole to tie for the lead, five birdies and one bogey, "and one bad break does not make a tournament, but it doesn't help any."
Lefty Russ Cochran, never a factor in the chase for first place, finished with 67 and 202, good enough for third. Price, who shot himself out of contention with a watery approach shot and double bogey at the 15th hole, shot 71 and finished tied for fourth at 13-under-par 203 with Tom Pernice Jr. (67) and Bernhard Langer (67).
Couples, Price and Pavin lit up a defenseless course for the third day in a row.
In the opening nine holes, they made 11 birdies and an eagle.
Couples ran off five more birdies in a row from the 11-15 and maintained a one-shot lead over Pavin when both birdied the par-5 15th. Of his birdies, only one came from outside 30 feet and eight came from inside 15 or less.
A final birdie at the par-4 17th, coupled with three Pavin pars to end the round, signaled a two-stroke victory for Couples.
"I had a great stretch of golf in 1992," said Couples who won three tournaments, including the Masters, in a two month period then, "but I must say that these four weeks on the Champions Tour I'm not missing many shots."
Couples plays next week at the Shell Houston Open and then the Masters the following week.