News
Pros Conflicted Over Where To Play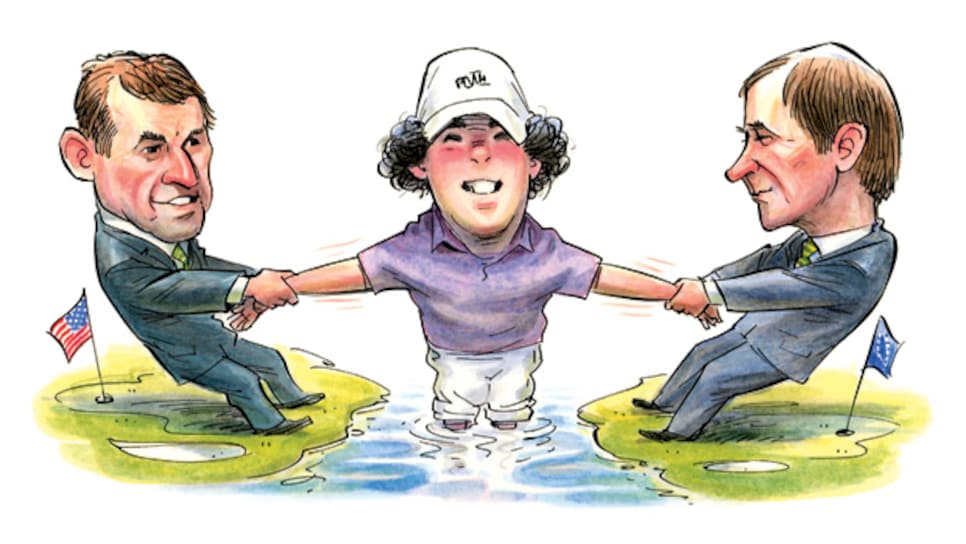 When Rory McIlroy stormed to victory in the Quail Hollow Championship in May, it seemed to be more than an impressive win for the then-20-year-old from Northern Ireland. A triumph so soon -- he was the youngest since Tiger Woods in 1996 to win a PGA Tour event -- had to make tour brass believe the budding international star, in his first season of membership, would be back for many more.
McIlroy has turned 21 since winning in Charlotte, and he has turned his back on the PGA Tour, deciding earlier this month not to commit to playing the 15-tournament minimum required for membership in 2011. "I found myself in America, especially in the FedEx Cup playoff series, just not wanting to be there," he said. "I started switching on the Golf Channel and watching the Omega European Masters in Switzerland and thinking to myself I'd rather be there."
Pro golf's global seas roiled recently in other ways, too. World No. 1 Lee Westwood won't be joining the PGA Tour in 2011 either. Germany's Martin Kaymer is still undecided on his plans. Another golfer deliberating where to play and acknowledging dual loyalty is getting tougher, Englishman Ian Poulter, pointed to the European Tour's new tournament minimum, 13 events (two more than only two years ago), as a factor.
"I have a house over in the States and my family is well settled over there, but then you can't deny playing two tours is becoming increasingly difficult, especially with the European Tour number you have to play going up," Poulter said.
In addition to marquee European pros being conflicted about playing in the U.S., Phil Mickelson announced he will tee it up for the first time next season at the Abu Dhabi Championship, a Middle East stop on the European Tour held the same week as the Bob Hope Classic. "This figures to be the second straight year," Associated Press golf writer Doug Ferguson wrote, "that the Bob Hope Classic gets more attention for who's not there."
That theme could become increasingly prevalent. PGA Tour events -- including star-poor ones such as the Hope -- aren't allowed to dangle the lucrative appearance fees that entice players to compete on other circuits. Golfers such as McIlroy and Westwood (who once was a member) are permitted to play only 10 PGA Tour events annually for five years after giving up memberships. If someone has never been a member, he can play up to 12.
Seemingly for every opportunity presented by golf's global expansion, there is a potential complication. Some conflicts are nearly as old as the tours where they occur. South African Bobby Locke was banned from playing in America six decades ago. In the '80s Seve Ballesteros warred with the PGA Tour because he wanted to defy existing rules and pick and choose his U.S. events.
Still, the acceleration of golf into a worldwide sport -- and the paydays possible many places beyond American borders -- is intensifying old fires. The question is whether, in the 21st century, the old ways of managing them are the best ways.