News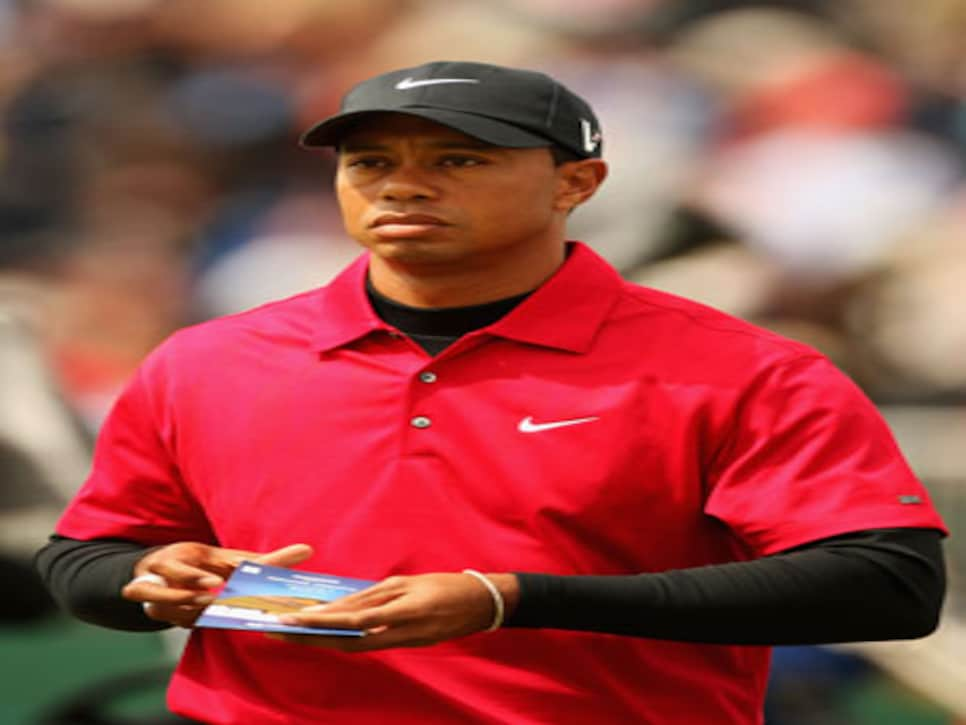 Woods did not look like the same player who twice won the British Open at St. Andrews.
ST. ANDREWS, Scotland -- The 139th Open Championship is in the books, but you're excused if you're still waiting for it to start. Sure, there have been more eventful tournaments at the Old Course than the one just completed, but there was still a healthy array of winners and losers. So let's take a closer look with another edition of birdies and bogeys.
BIRDIE: Louis Oosthuizen -- What's more shocking, that the most dominant major championship win in a decade comes from a guy most golf casual golf fans wouldn't have recognized? Or that it comes from an untested player who grabbed the lead Friday morning and never so much as bobbled it thereafter? You can take Y.E. Yang or even Jack Fleck as authors of the most unlikely major win in history. But the only thing harder than coming out of nowhere to win one of these things is to do it after the whole world spends the weekend waiting for you to fall apart.
BOGEY: Paul Casey -- The 32-year-old Englishman had a ripe opportunity to etch his name in history -- within reasonable striking distance of a relative neophyte, and with the crowd squarely behind him at the Home of Golf. But against the player with a fraction of his experience, Casey was the one who appeared out of his depth.
BOGEY: Tiger Woods -- If the Masters was the setting for his return, and Pebble Beach was where he faced an unattainable standard, St. Andrews was the place we could truly gauge how far removed the 14-time major championship is from his former self. Now we know: Very far.
BIRDIE: Rory McIlroy -- If Oosthuizen wins the week's Chutzpah Award, the 21-year-old McIlroy can't be far behind. Never mind the opening 63. It was how McIlroy followed up a second-round 80 with spirited rounds of 69 and 68 to grab a share of third place. Sure, by then he may have already kicked his Open chances away. Plenty of lesser players would have moped their way to the finish.
BOGEY: Nike -- The sporting goods behemoth appeared to score a coup when Woods announced he would be switching to the Nike Method putter after 11 years with a Scotty Cameron. Then Woods switched back to the Cameron on Sunday when he couldn't make a putt. Break ups are hard enough, even worse when they're done on international TV.
BIRDIE: ESPN -- As the first cable network to broadcast all four rounds of a major championship, the Worldwide Leader made the most of the opportunity, bringing depth and color to an event that has never quite translated to U.S. audiences.
BOGEY: ESPN -- If you were looking to appeal to the masses, this wasn't the week to do it. As ratings draws go, Louis Oosthuizen and Paul Casey in the final pairing risks ranking somewhere between fly fishing and the World's Strongest Man. But hey, at least the pictures were pretty.