News
Cherry Hills To Host 2014 BMW Championship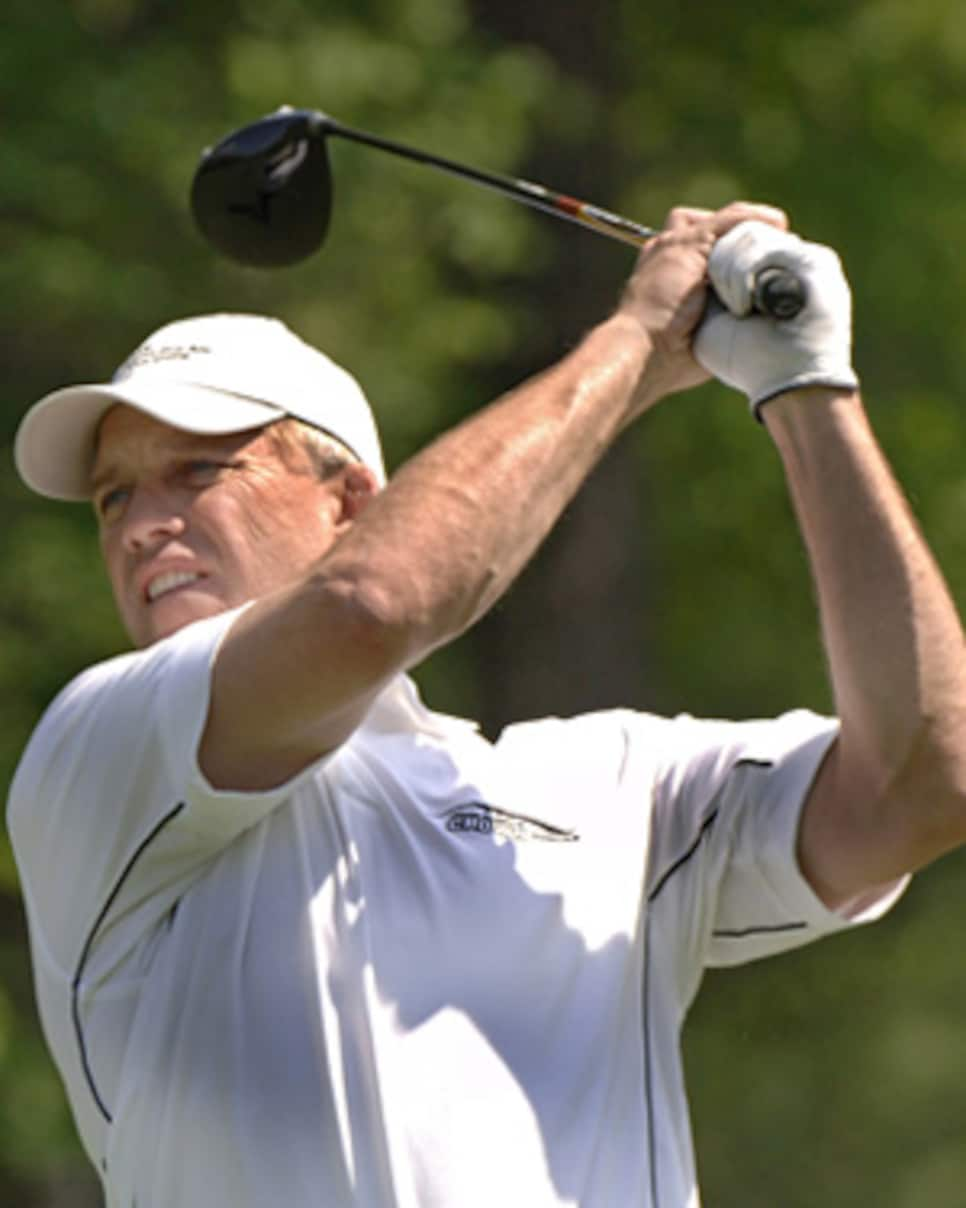 Elway is the president of Cherry Hills and a scratch golfer.
CHERRY HILLS VILLAGE, Colo. (AP) -- Denver Broncos Hall of Fame quarterback John Elway played a starring role in bringing two Super Bowl titles to the Mile High City.
Once again, Elway came up big -- on another green field no less -- as he helped his home golf course land a major PGA event.
Elway announced Tuesday that Cherry Hills Golf Club will host the 2014 BMW Championship, an event that serves as the third in a series of four FedEx Cup playoff competitions.
The tournament is scheduled to be held Sept. 1-7, 2014.
"We're thrilled as a club that this has come together and we get a great tournament in 2014," said Elway, who has rejoined the Broncos at their chief football executive following a franchise-worst 4-12 season. "Colorado has so many great sports fans. It's always been a great place to come up here and play whatever you play."
Located in suburban Denver, the 89-year-old Cherry Hills course has hosted eight USGA championships, including U.S. Opens in 1938, '60 and '78. The most memorable was Arnold Palmer's comeback from a seven-shot deficit in the final round in '60, fending off Ben Hogan and a young Jack Nicklaus.
"It is a perfect marriage," said Andy Pazder, PGA Tour executive vice president and chief of operations. "You've got the second-oldest golf tournament in the United States, the Western Open which started in 1899, Cherry Hills and Denver, a terrific market for a PGA Tour event.
"In FedEx Cup playoffs, we want to play in big markets with great sponsors on great golf courses," Pazder added. "This is a marriage of all three of those."
The BMW Championship will be held at Cog Hill in Chicago this fall and Crooked Stick in Indianapolis in 2012. The host site for 2013 remains undecided.
When asked about the possibility of a return to Colorado, George Solich, director of the Western Golf Association said, "We have a contract for just one year. There's no current contract for a multiyear deal."
Colorado has been without an annual PGA event since The International ended its run in 2006. That year, organizers of the tournament in Castle Pines -- about 30 miles south of Denver -- rejected the Tour's offer to move the event to the end of the season and be part of the FedEx Cup's playoffs.
Elway hopes a regular stop on the PGA calendar becomes an annual tradition.
"We're thrilled with the opportunity to play the BMW in 2014," said Elway, who's the president of Cherry Hills and a scratch golfer. "We'll see what comes after that."