News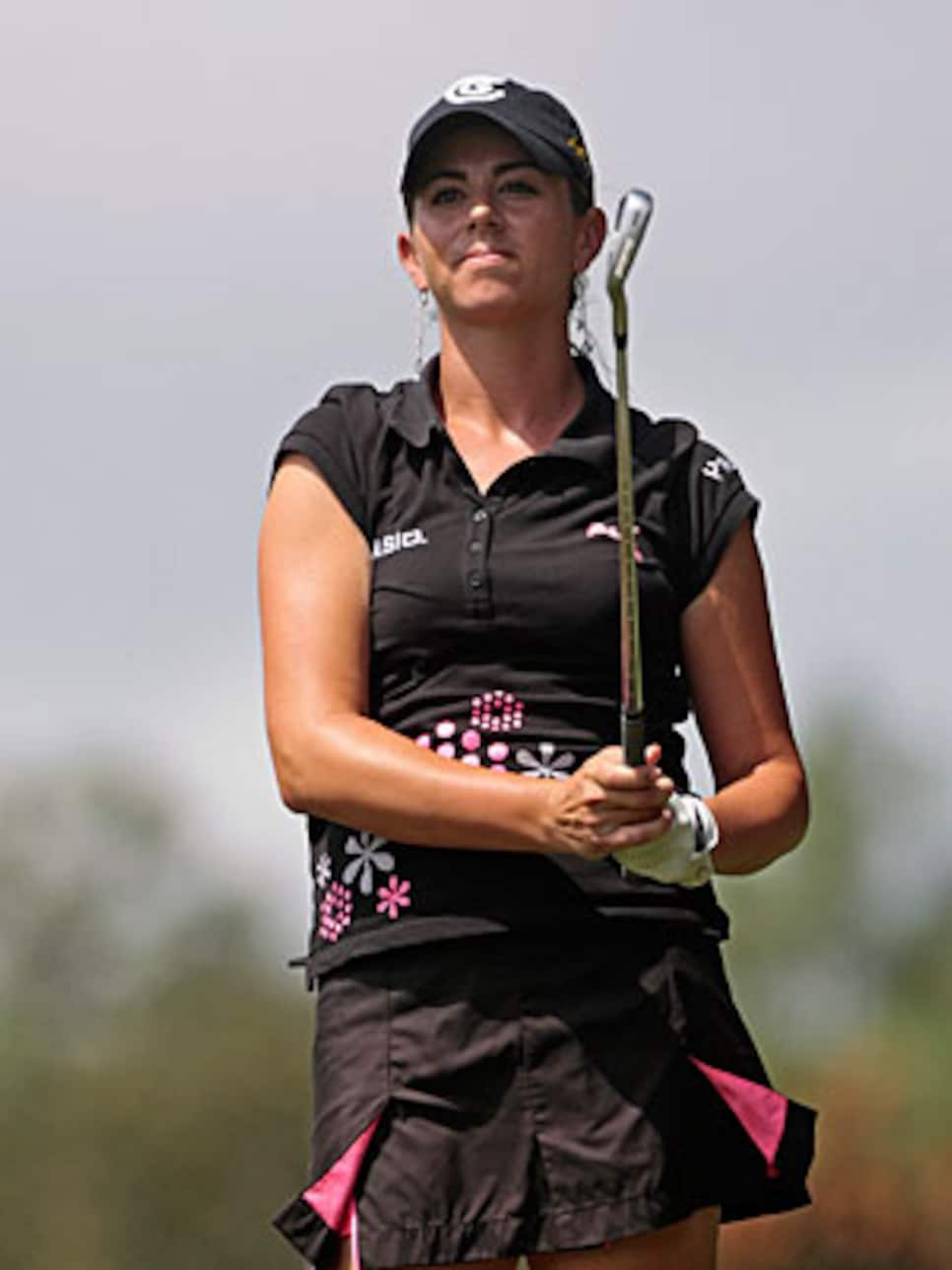 Erica Blasberg was a member of the LPGA since 2005.
Erica Blasberg, a member of the LPGA Tour since 2005, was found dead at her home in Henderson, Nev., Sunday. She was 25.
The details of Blasberg's death are not known. "That investigation is still pending so we have no cause of death to report at this time," said a spokeswoman for the Clark County Coroner's office. When asked how long it would be before a cause of death was determined, the spokeswoman said, "Although it could be sooner, it is not unusual for it to take between four to 12 weeks."
Blasberg last played two weeks ago at the Tres Marias Championship where she finished 44th in her only start on the LPGA Tour this year. Blasberg played collegiate golf at the University of Arizona where she was NCAA Freshman of the year in 2003. She turned pro after completing her sophomore season at Arizona and competing on the victorious U.S. team at the 2004 Curtis Cup. Her best finish as a professional was a tie for eighth at the 2008 SBS Open in Hawaii.
The news of Blasberg's passing was posted by fellow LPGA player Maria Hjorth on Twitter. "So saddened to hear that Erica Blasberg passed away yesterday," wrote Hjorth. "She was such a good player and a great person. She will be missed!"
"She lived out her dream of playing professional golf on the highest level of the LPGA Tour, allowing her to help inspire others," said Chase Callahan of REP 1 Sports Group, Blasberg's agent. "This is a painful loss. We feel it in our hearts and we will miss her."