News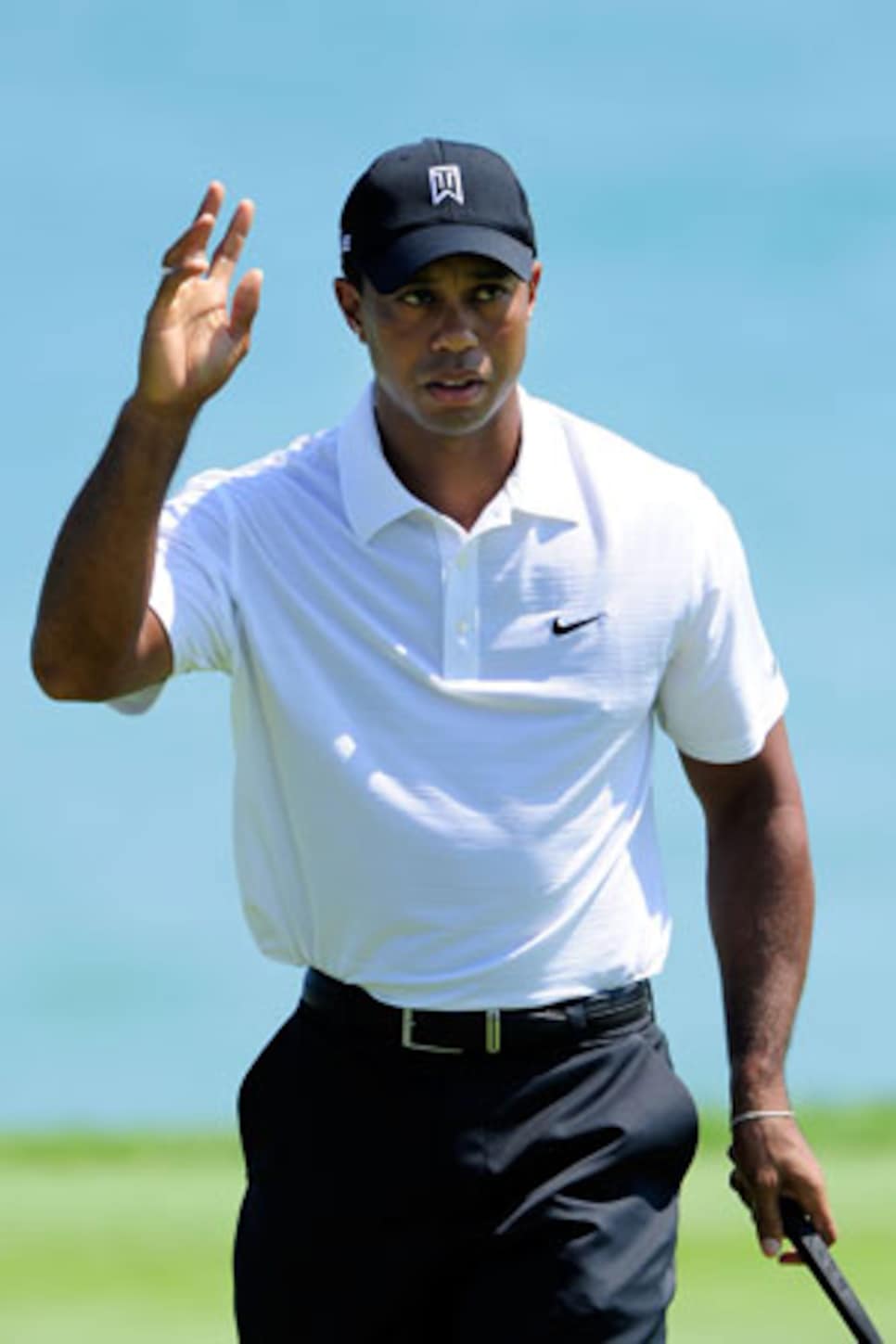 It was a mixed bag for Woods on Thursday.
HAVEN, Wis. -- Day One has come and gone but the first round is still going in this 92nd PGA Championship, and there's already plenty to chew on. Who were the winners and losers on Thursday at Whistling Straits? Let's take a closer look with our Thursday rundown of birdies and bogeys.
BIRDIE: Tiger Woods -- If you read some of the stories from earlier this week, Woods was just one three-putt away from hocking his clubs on eBay in the wake of his miserable performance at Firestone. Then he arrived at Whistling Straits, birdied three of his first four holes without even the benefit of caddie Steve WIlliams holding a club to his head, and with a 71, proved he might not be as far off as originally thought.
BOGEY: Tiger Woods -- While certainly an improvement, Woods still succumbed to another one of those late-round stumbles that have defined his 2010 season. After his opening birdie spurt, he played the next 12 holes in three-over par, and needed a birdie at the last to get back into red numbers.
BIRDIE: Whistling Straits -- While visually stunning, the Straits courses has proven itself as more than just eye candy, playing tough enough to fluster those players who are spraying the ball, but fair enough to allow for a leader board full of red numbers. Better yet, at a monster 7,552 yards, it still allowed for a wide range of contenders, from long hitters to players who don't necessarily fit that description.
BOGEY: Whistling Straits: There are two ideal ways to experience this golf course -- while walking down the fairways, or watching it on TV. Not so fun is trying to negotiate the endless number of mounds and hillocks, all of which, of course, are covered with knee-high fescue. Look in any direction on Thursday and you were bound to see someone falling on his or her rear end, looking as if the entire gallery here had too much to drink.
BIRDIE: Afternoon starters -- That three-hour-plus fog delay might have led to a lot of hanging around on Thursday, but it could prove to be a distinct advantage. With most of the afternoon wave not starting until after 5 p.m. those players missed the toughest conditions Thursday afternoon, and will probably slide in their second rounds before conditions get choppy again on Friday. In golf, as in life, timing is everything.
BOGEY: Corey Pavin -- Whether the Ryder Cup captain was quoted correctly or incorrectly earlier in the week, there was no disguising a seven-over par 79 that left him in 151st place. Perhaps Jim Gray had greased up his grips when he wasn't looking...
BIRDIE: Bubba Watson -- The big-hitting free-spirited Watson took a share of the lead, then broke into tears in the press room when talking about his wife's recent health scare. Hey, there's nothing wrong with a man showing his emotions, especially if he just shot 68.