News
PGA Tour Lifts Barron's Ban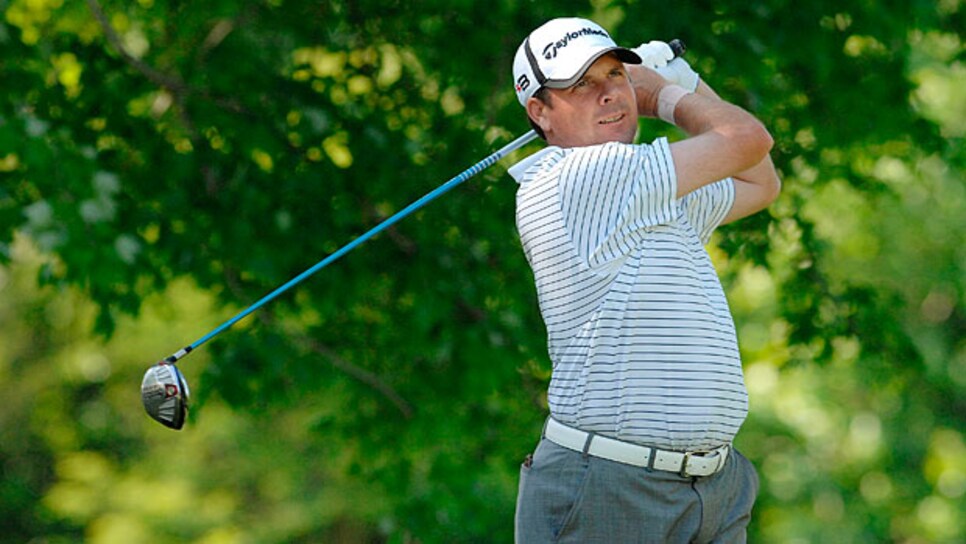 Barron hasn't had his PGA Tour card in three years.
PONTE VEDRA BEACH, Fla. (AP) -- The PGA Tour lifted Doug Barron's suspension on Thursday by granting the 40-year-old golfer a Therapeutic Use Exemption for testosterone.
PGA Tour spokesman Ty Votaw confirmed in an e-mail Barron's suspension is over. Votaw said the Tour will provide no additional information on the exemption.
Barron, from Memphis, was the first player to be suspended for violating the PGA Tour's anti-doping policy that went into effect July 3, 2008.
He was handed a one-year suspension last fall when he tested positive for anabolic steroid testosterone and propranolol, a beta-blocker that calms nerves. He tested positive at the PGA's St. Jude Classic in Memphis in June.
He said he was using the drugs for health reasons under a doctor's supervision. He said he submitted new information to the Tour which met the criteria for the exemption.
"I have submitted new medical information that meets the criteria set forth by the PGA Tour Therapeutic Use Exemption Committee and am pleased to announce that they granted me a TUE for testosterone that will allow me to treat my condition in compliance with the PGA Tour Anti-Doping Policy," Barron said in a statement.
"After now having completed my one-year suspension, I look forward to again being eligible to compete on the PGA Tour and Nationwide Tour."
Barron didn't fulfill the requirements in his first request for the exemption, which led to the suspension.
Barron hasn't had his PGA Tour card in three years.