The Loop
Golf Balls: Inside edition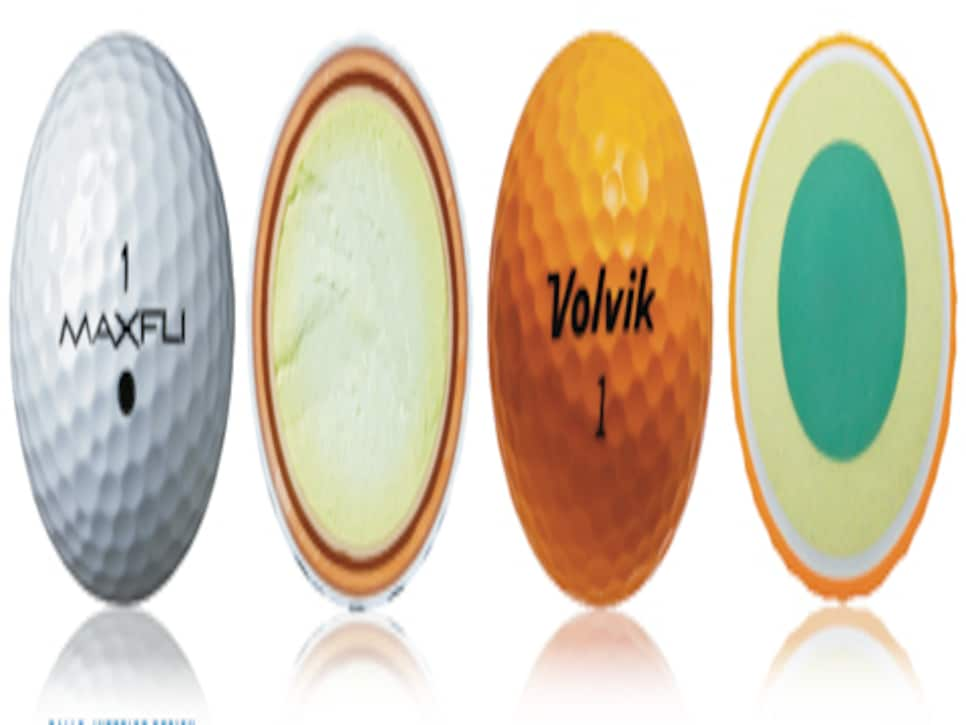 Cut shot: Inside the Maxfli U/6 and Volvik Vista iV.
Who says golf balls are all the same? Volvik believes the dual core on its Vista iV, where the inner core is firmer than the outer core, creates a better energy transfer. That's the opposite of the prevailing wisdom in most balls, including the Titleist Pro V1x, where the outer core is firmer than the inner core to control driver spin.
Also thinking differently is Maxfli, which is touting its U/6 as the first six-piece golf ball. TaylorMade and Callaway have produced five-piece balls, but the Maxfli ball's four-mantle layer design is an effort to yield a straighter flight.
Still, dissecting a ball is not defining it, says Bill Morgan, Titleist's senior vice president of golf ball research and development. The Pro V1 has three pieces, the Pro V1x four. "Different layers are always involved, but to different degrees in different shots," he says. "The core is just one part of the golf ball. All the parts work together to create the overall performance of the ball."