The Loop
Golf balls for ladies who like to launch
Callaway describes its new $20-a-dozen, ionomer-covered, low-compression Solaire ball as "designed to benefit a woman's game." One attraction might be the cost, says Steve Ogg, Callaway's vice president of global golf-ball operations.
"Although there are clear benefits for faster swingers to play [tour-level] balls, there are no significant benefits for slower swingers," he says.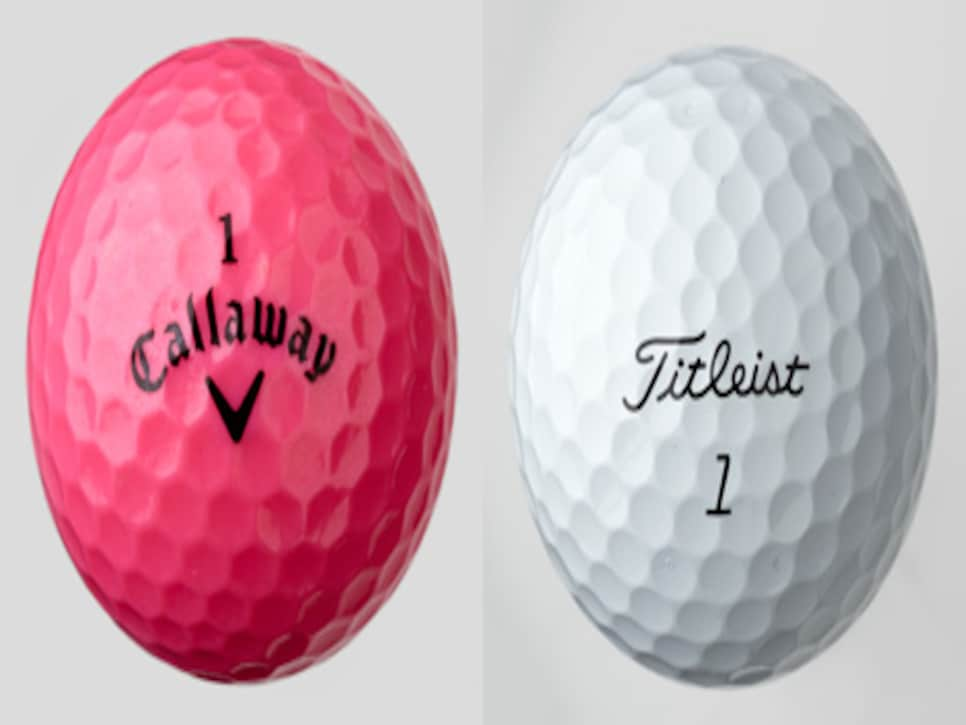 The only advantage, he says, occurs on high-lofted shots around the green, where a softer urethane cover helps to produce a higher spin rate. "But do you want to pay an additional $20 to buy that ball?" he says.
By contrast, Michael Mahoney, director of golf-ball product management for Titleist, believes its best balls for women are its tour-played Pro V1 and Pro V1x because the golf ball has no idea who's hitting it.
"The notion that you'd fit a golf ball to someone's swing speed is based on the assumption they'll use that speed throughout the round," Mahoney says. "But all golfers swing slower as they get closer to the hole, and the golf ball needs to perform at all of those speeds. When you pay more for a golf ball, you're paying for performance."