narrow the field
What's the best golf ball for you? Take our quiz to find out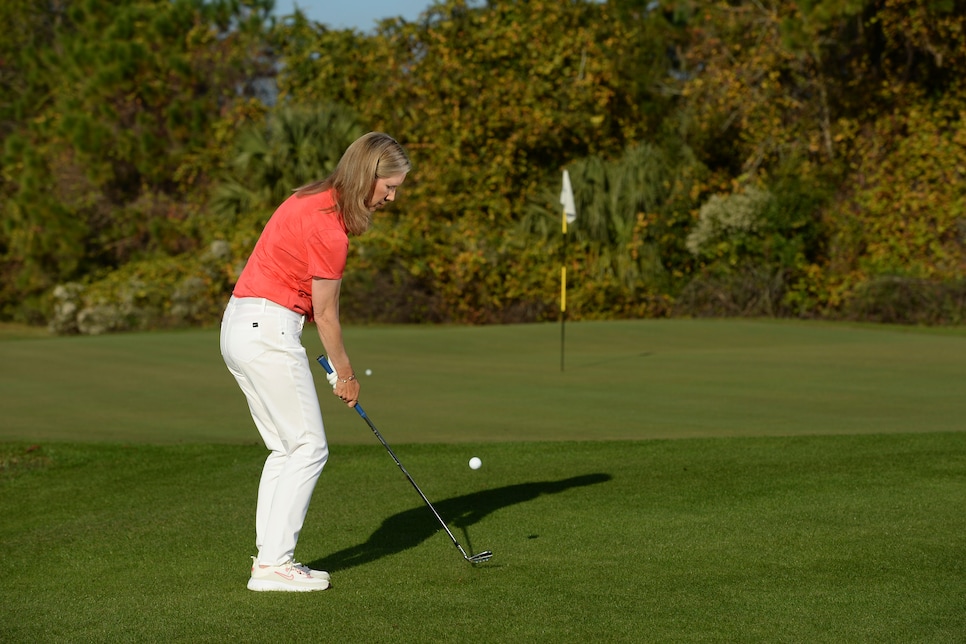 If you're thinking about whether it's time to change golf balls, our best advice is to be at least as diligent about your process as you are with new clubs. Because no matter how sexy you think that new 3-wood might be, you're only using it on maybe a handful of shots. A new ball, however, is like oxygen. You cannot function without it, and as such, you need it to be right all the time. That's why a reasonable way to start your search for a golf ball is to ask yourself questions about how you play and what matters to you. Our Hot List interactive quiz will not narrow the field of golf ball models to one that's the only choice for you. But it gets you thinking about how you should narrow the field.
In our quiz below, there are four possible responses to each of the six questions. For each A, assign yourself 1 point, B two points, C three points and D four points. Your total will direct you to one of five groups of balls from the Hot List. If your point total is on the edge of either of the two groups, balls in both groups may suit you, but we would recommend reviewing your answers to see if the revised total leans you more toward one group than the other.
The next step is for you to do all the field testing to get you closer to that ideal choice. We recommend starting with the shortest shots for a number of reasons.First, they are the easiest to hit for all players, and so if there are differences in feel or height or spin, they should be easiest to see. You then might want to then move to an iron shot you're most comfortable hitting consistently. You might want to look at things like how a prospective choice matches up with your preferred trajectory, or how certain approach shots hold the green. You could even step back to the tee box and see if you notice differences off the driver, but unless you are highly skilled, be advised that those differences might be more related to your own variability than the differences in golf balls.
The important takeaway of this process is that playing a new golf ball shouldn't be an idle random choice, but should involve some on-course experience. Ideally, you want that experience to come by comparing one or more balls with each other, including the ball you currently play. The ultimate goal with our quiz is to get you thinking about this vital piece of your equipment, and if the worst thing you discover is that you've been playing the right ball all along, that may be just the confidence boost your game needs.
1. What shot gives you the most pleasure?
a. Booming tee shot
b. Staked approach shot
c. Short-game shot knocked close
d. I like hitting all the shots I need to score
2. What is your 7-iron distance?
a. Less than 140 yards
b. 140-150
c. 155-165
d. More than 165 yards
3. How many different kinds of shots (standard chip, standard pitch, chip and run, flop, low checker, etc.) do you confidently play around the green?
a. 0-1
b. 1-2
c. 2-3
d. More than 3
4. Describe your typical trajectory on a full-swing shot:
a. Low, less carry, more roll. If I hit it high, it's usually a slice.
b. High, but usually shorter than my playing partners
c. I can work it high or low and can play a draw or fade for certain approach shots
d. I fully subscribe to the high launch low spin distance mantra. Could probably do with a little less spin, but I don't want to sacrifice any spin around the green.
5. What do you want your preferred golf ball to feel like?
a. Soft, like the ball is lighter
b. Kind of somewhere in the middle but energetic off the clubface.
c. Soft but substantial, like a perfect office chair
d. Firm but not clacky. Fast off the face, but still plenty of connection on a chip or putt.
6. How important to you is it to play a ball that is specifically played by the pros?
a. I don't know what models are played by the pros
b. I don't think I'm good enough to know the difference
c. I know the type of ball so I'm looking for something similar but I'm not adamant about it
d. I only play balls played by the pros. Even if I'm not at their level, it's the best way to play to my potential.
6-8: Bridgestone E6, Bridgestone E9, Callaway Supersoft, Maxfli Softfli, Srixon Soft Feel, Titleist TruFeel, Titleist Velocity, Wilson Duo Soft
9-13: Bridgestone E12 Contact, Callaway ERC Soft, Maxfli TriFli, Srixon Q-Star, TaylorMade Soft Response, Titleist Tour Soft, XXIO Rebound Drive
14-18: Bridgestone Tour B RX, Bridgestone Tour B RXS, Maxfli Tour S, Srixon Q-Star Tour, TaylorMade Tour Response, Titleist Tour Speed, Vice Pro Soft, Volvik XT Soft
19-21: Bridgestone Tour B XS, Callaway Chrome Soft, Maxfli Tour, Mizuno RB Tour, Seed SD-01, Srixon Z-Star, Sugar Pure, TaylorMade TP5, Titleist AVX, Titleist Pro V1, Vice Pro
22-24: Bridgestone Tour B X, Callaway Chrome Soft X, Callaway Chrome Soft X LS, Maxfli Tour X, Mizuno RB Tour X, PXG Xtreme, Srixon Z-Star Diamond, Srixon Z-Star XV, TaylorMade TP5x, Titleist Pro V1x, Titleist —Pro V1x, Vice Pro Plus