News
'83 Women's Amateur Win Was Special For Pacillo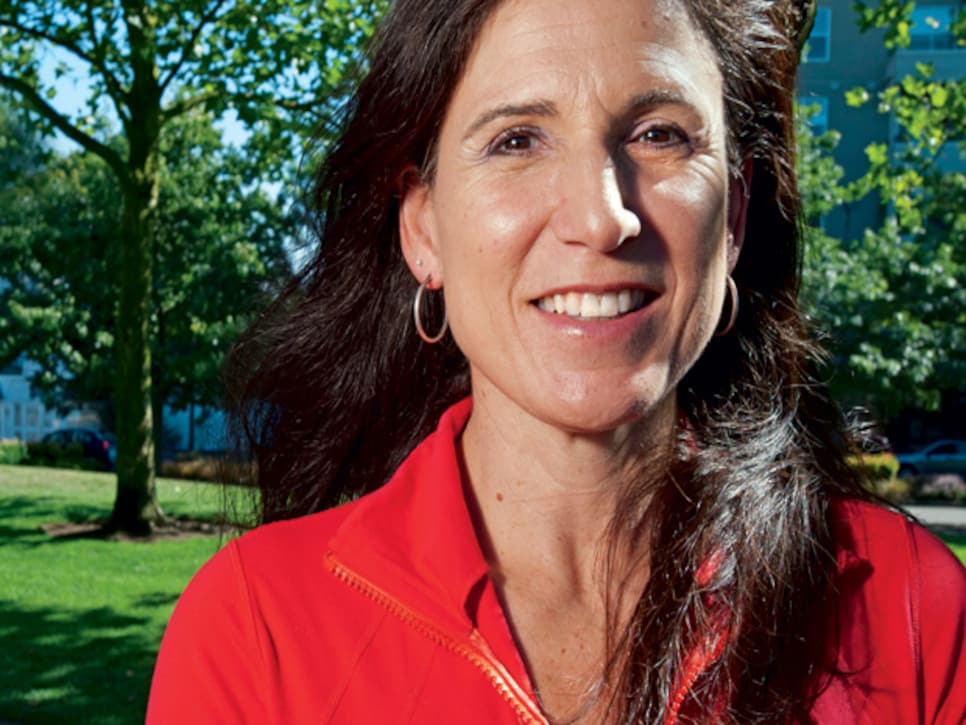 Familiar face: Foreman and her dad were treated as family in N.J.
As Joanne Pacillo marched to victory in the 1983 U.S. Women's Amateur, local neighbors adopted her as one of their own.
It began early in the tournament when she and her father, John, stopped for breakfast at a diner near their Summit, N.J., hotel. While the 20-year-old California golfer, who now goes by the surname Foreman, ordered a bialy with egg, her gregarious Italian father forged a rapport with the diner's owner and some patrons.
The Pacillos returned for breakfast daily during the tournament, and as the recent Stanford graduate advanced in match play, word spread in the Italian-American neighborhood where the diner was located. Many residents, including the diner's owner, flocked to Canoe Brook CC to watch.
"By the time I was in the finals, I had people handing me rosary beads as I walked out to the first tee," Foreman recalls. "It was neat to feel like I made some friends in the community that week."
After winning five matches, Foreman defeated Sally Quinlan, 2 and 1, in the 36-hole final. Her victory was the most prominent highlight of an amateur career that included victories in the 1983 Pac-10 Conference Championship and 1984 Women's Western Amateur, as well as a berth on the winning '84 Curtis Cup team.
After the Curtis Cup, Foreman turned pro and qualified for the LPGA, but she lost her card two years later. She played in Europe and Asia before starting a family and launching a teaching career at Sahalee CC outside Seattle in 1991.
Through her LPGA Teaching & Club Professional division education, Foreman became fascinated with how people learn. After completing training in neuro-linguistic programming -- a field of behavioral study that focuses on human excellence -- she launched a career as a performance coach in 1998. Her business, Pure Impact, aims to help athletes and businesspeople achieve peak performance. And in recent years, she has expanded into wellness and nutrition coaching.
A member of the LPGA T&CP faculty who lives in the Seattle area, Foreman is a divorced mother of two golfing sons. Back problems exacerbated by an auto accident earlier this year have kept her on the sidelines lately, but the 49-year-old is itching to recuperate.
"Now that my kids play, I would like to join them," she says. "I'm just trying to get my body back together."