News
My Town: Arron Oberholser's San Jose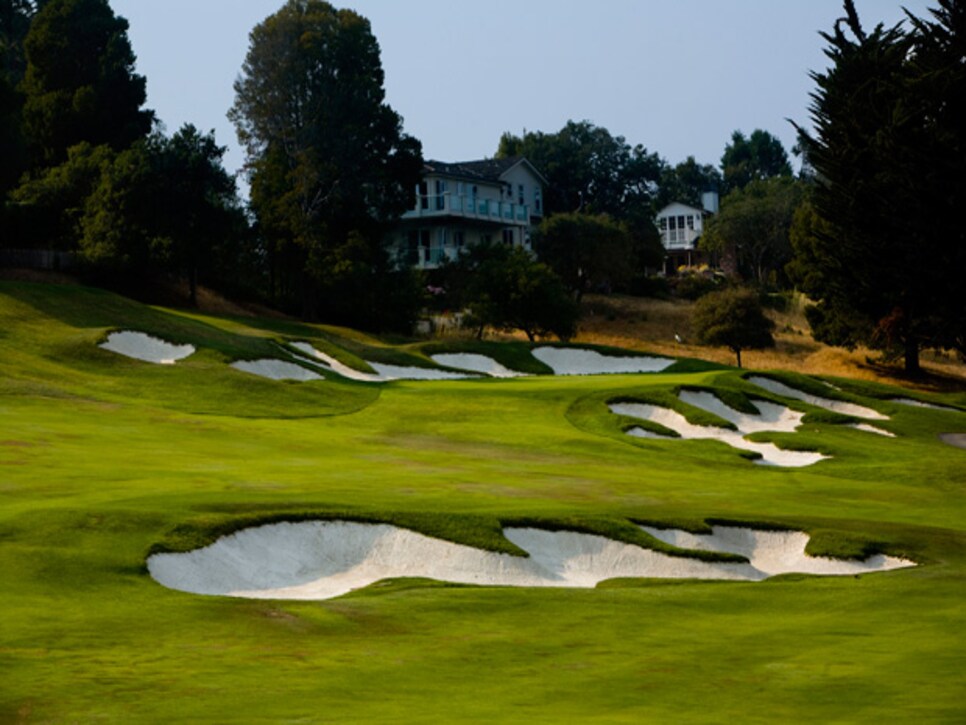 Pasatiempo GC is an Alister Mackenzie design with a lot of history.
Never mind that Arron Oberholser is just off a plane from Portland, Ore., delayed two hours after attending a charity pro-am, or that he's anxiously preparing for his first in-studio Sirius/XM radio broadcast from the WGC-Bridgestone Invitational the next day. Riding in a cab in Akron, Ohio, the 36-year-old has plenty of time to talk when the subject of San Jose comes up.
Born in San Luis Obispo, Calif., the former broadcast journalism major at San Jose State (class of 1998) took a liking to the city where technology reigns supreme. "I go back for functions and fundraisers," Oberholser says. "You'd be surprised how much has changed [since college]. The apartment building I used to live in was leveled, and it's now a parking garage. I go back and I hardly recognize the place."
Oberholser visits often and remains involved with the community. With San Jose located in the heart of Silicon Valley, he says there is no shortage of things for visitors to do.
There is not a lot of public golf, but most of the courses that are there are great. Cinnabar Hills GC
is a fantastic 27-hole public facility. It has a good driving range, a great restaurant, phenomenal greens and a pretty good practice facility. The golf is just fun there.
, which is a 36-hole public facility where a lot of the locals practice. It's the only Jack Nicklaus signature golf course in the Bay area open to the public.
in Santa Cruz is really great. It's close to my heart because it's where we played the Western Collegiate for San Jose State. It's an Alister Mackenzie design with a lot of neat history. I highly recommend taking the trip.
With San Jose being the technology mecca of the Silicon Valley, the Fairmont Hotel really incorporates technology with historic grandeur. it's where I always stay when I'm in town. You can also go to the Sainte Claire Hotel, which is basically across the street. It's a classic old-school hotel, a good place to go for dessert.
Flames Eatery & Bar is fantastic. It's always a place I like to go when I go back there. It has diner-type food with an urban ambiance. If you're in the mood for seafood, the place to go is Scott's Seafood. I also often eat at The Grill On The Alley, which is actually in the Fairmont Hotel. Everything at these restaurants is good -- there isn't a bad thing on any menu.
The one sports bar I'd recommend is Henry's World Famous High-Life. It's just a great old place; the building is 100 years old, if not more, and still standing. It has phenomenal barbeque and is where everyone gathers before San Jose Sharks or San Francisco Giants and 49ers games. It's just a great spot to go hang.
The Tech Museum on South Market Street is always a fun attraction. So is the San Jose Museum of Art. Both are great for a family on a rainy day. Those are mainly educational, though, so if you're just looking for some fun, the Winchester Mystery House would be a cool place to check out. It's a weird house with a story: Mrs. Winchester started building it in 1884 with doors to nowhere and stairs ascending into each other and many other architectural oddities and a ghost story to boot.
If you are looking for something romantic, take a trip to the Santa Cruz Beach Boardwalk. Also, take an opportunity to walk around San Jose State. It's really a beautiful campus, and they have done a lot to it since I was in school. It's gorgeous, and it's a real easy walk around campus, very vibrant and fun.