The Loop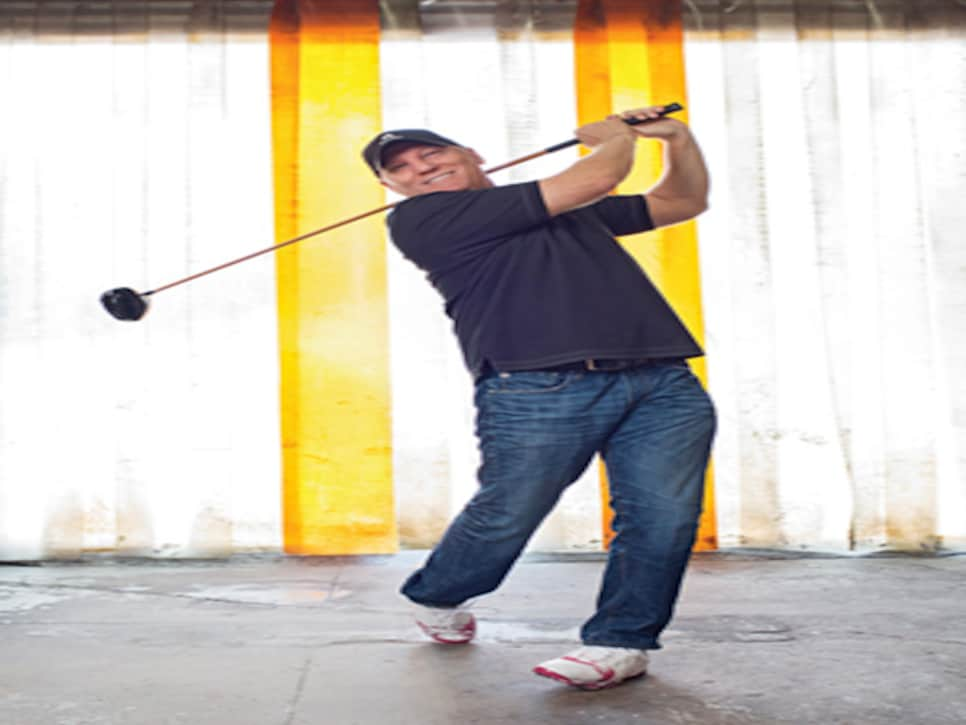 More than 100 shoes are splayed on the floor and across his desk while a cluster of golf clubs, old and new, occupy a corner in Steve Madden's purple-walled Long Island office. Photos of his shoe factory hang alongside shots of famous golfers, including a series of four showing Ben Hogan's swing. "I have two obsessions in life," Madden says, peering from under a black Riviera Country Club cap, "shoes and golf."
Madden, 56, is easily among the most celebrated names in women's shoes. His designs range from flashy stilettos to platform sandals to bedazzled sneakers. He sells them at 280 Steve Madden stores worldwide, where they generated $1.3 billion in 2013 revenue.
But Madden is more infamous these days than he is famous. He was sentenced to 41 months in jail for securities fraud and money laundering (he eventually served 31 months), and the events that led to his sentence were portrayed in "The Wolf of Wall Street."
"I knew about the movie," says Madden, who is now the creative and design chief, having relinquished his chief-executive title as a result of his sentence. "We let them film in our store. I thought it was good. All of those things were part of my life. Your path is your path. That's it. You just keep going, and I'm OK with everything."
Madden occupied his time in prison by reading—and by thinking about golf. He was locked up at Florida's Eglin Air Force Base, and one of the guards frequently talked with him about the game's history. Another inmate was a former Met Amateur champ, he says. "He and I used to swing on crates. We'd get up on these crates, and we'd swing and try to stay balanced." At one point, Madden tried some community service at the base's golf course. "I picked up tree limbs off the fairway," Madden says, "but I did it for, like, three days. It was the worst thing I ever did. It made me miss golf more than ever."
Madden's obsession with golf goes way back. He grew up in the Five Towns section of Long Island in a middle-class home and, after learning the game from his father, competed for the Lawrence High golf team. "I played all sports as a kid, but golf was my love." He finished second in Nassau County's high school championship, in 1975. He stopped playing golf when his interests turned to partying, but he returned to the game in the early '90s, right after he founded his shoe company.
"My father was a big stickler for taking care of the golf course," Madden recalls. "If I didn't rake a trap, I didn't get dinner for two weeks. He's been dead for 18 years—he would've turned 100 this year—hbut even so, I actually think I'm talking to him every time I rake a bunker."
For Madden, golf has always been a respite. "The only time I don't think about shoes is when I'm on the golf course," he says. "I'm free. Everything goes away." Madden has an 8-handicap, and it has been as low as 4. "I have concentration issues," he says. "I always have."
He belongs to Riviera in California, Adios Golf Club in Florida and three clubs on Long Island: Engineers, Woodmere and Seawane. He finds time to play even though he spends most days in his office and is "deeply involved" with the conceptual and practical development of each design.
Instead of taking weeklong vacations, he sneaks out for golf once or twice a week. "I'm a big proponent of 12 holes, and so is Jack Nicklaus," Madden says. "I think 18 holes is one of the biggest problems with golf. It requires too much time. Little League isn't nine innings, high school baseball isn't nine innings, so why do golfers have to replicate what the pros do?"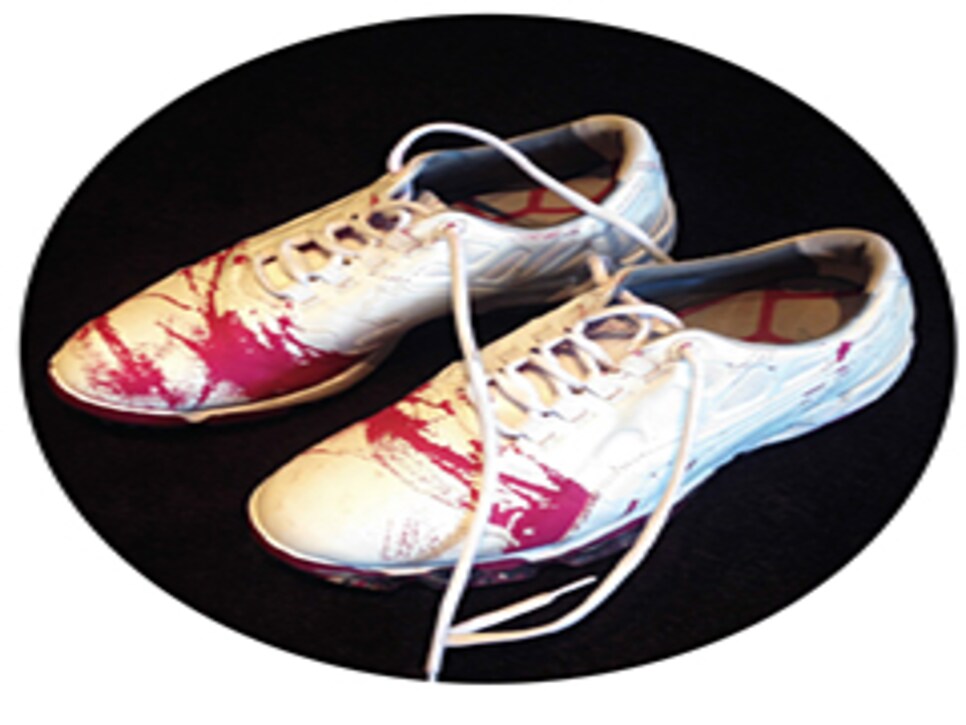 Steve Madden doesn't sell golf shoes. "It's just impossible to make money" in that business, he says. So when teeing it up, he has to wear other brands. His golf shoe of choice was Puma's Rickie Fowler limited edition Cell Fusion. "They have crazy colors, and they're comfortable, and I love them." He recently asked for another pair at his golf shop, and they were no longer available, so he got the Biofusion—in magenta (pictured). "It's one of the ugliest colors, so I spray-painted them white. But the white keeps cracking, so it looks like graffiti. It looks kinda different. And you know what? I like different." —AM