News
Lehman Wins In Dramatic Fashion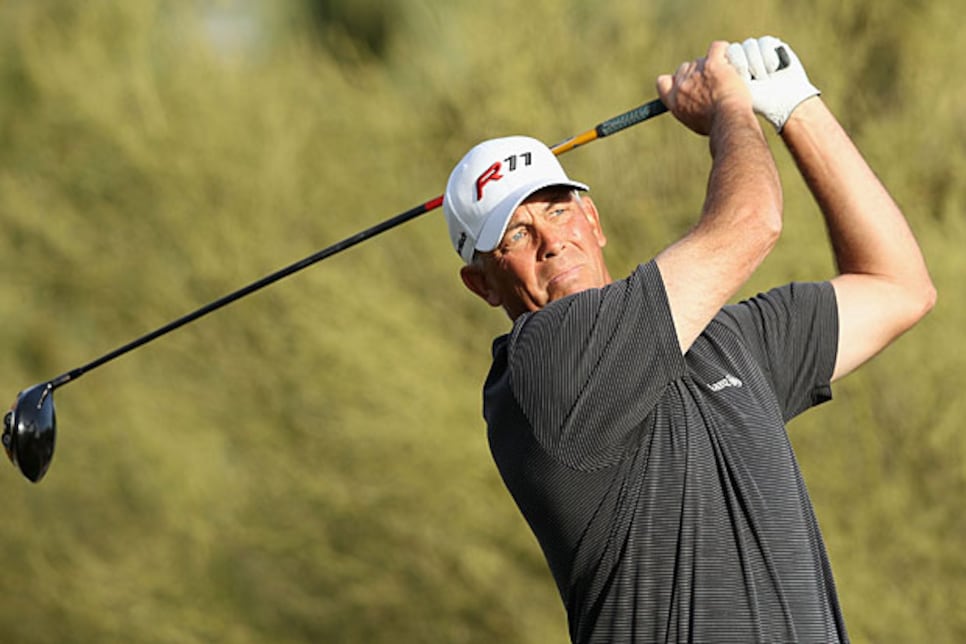 Lehman picked up his third career victory on the Champions Tour.
BOCA RATON, Fla. (AP) -- Tom Lehman birdied the final hole to finish at 13 under, breaking a tie with Jeff Sluman and Rod Spittle and winning the Allianz Championship on Sunday.
Lehman shot a final-round 69 to win for the third time on the Champions Tour. The 51-year-old former British Open champion had five birdies Sunday, but he bogeyed the par-4 ninth and par-3 14th to make things interesting on the back nine.
"It was a good day, it was a fun day," said Lehman, who sank a 5½-footer to secure the victory. "It was pretty nip-and-tuck all the way. No one could really get a separation. I played a pretty steady round of golf and was fortunate to get the victory."
Sluman had an eagle opportunity at the par-5 18th but had to settle for a birdie and a 69, while Spittle just missed his birdie putt and finished with a 70.
"I knew when he missed that putt I had a chance to win," Lehman said. "That's when I got calm. It was all up to me to just roll it in the hole."
Russ Cochran (70) and Olin Browne (67) were another shot back at 10 under. Defending champion Bernhard Langer shot a final-round 70 to finish at 6 under for the tournament.
Lehman arrived in Florida on an overnight flight after playing 54 holes in 30 hours at the storm-plagued PGA Tour stop in his hometown of Phoenix last week. He said that once he started playing on Friday, the adrenaline helped him overcome fatigue and play well this weekend.
Lehman plans on playing five more PGA events this season as well as on the Champions Tour, and believes he can win at both levels of the game.
"The Champions Tour is a blessing to all of us who play out here because in most sports you're done," he said. "The quality of play is exceptional. What motivates me is wanting to still improve. I do know I'm one of the top players out here, there's no doubt about that. I'm not saying that to be cocky, I just know."
Spittle, who spent 25 years in the insurance business before turning pro in 2004, went into fan mode after he missed his 7-foot putt on the 18th.
"I have the best seat in the house," said Spittle, who won his first Champions Tour title at the AT&T Championships last year. "If I can't make my putt on 18, I'm cheering for Tom to make his."