News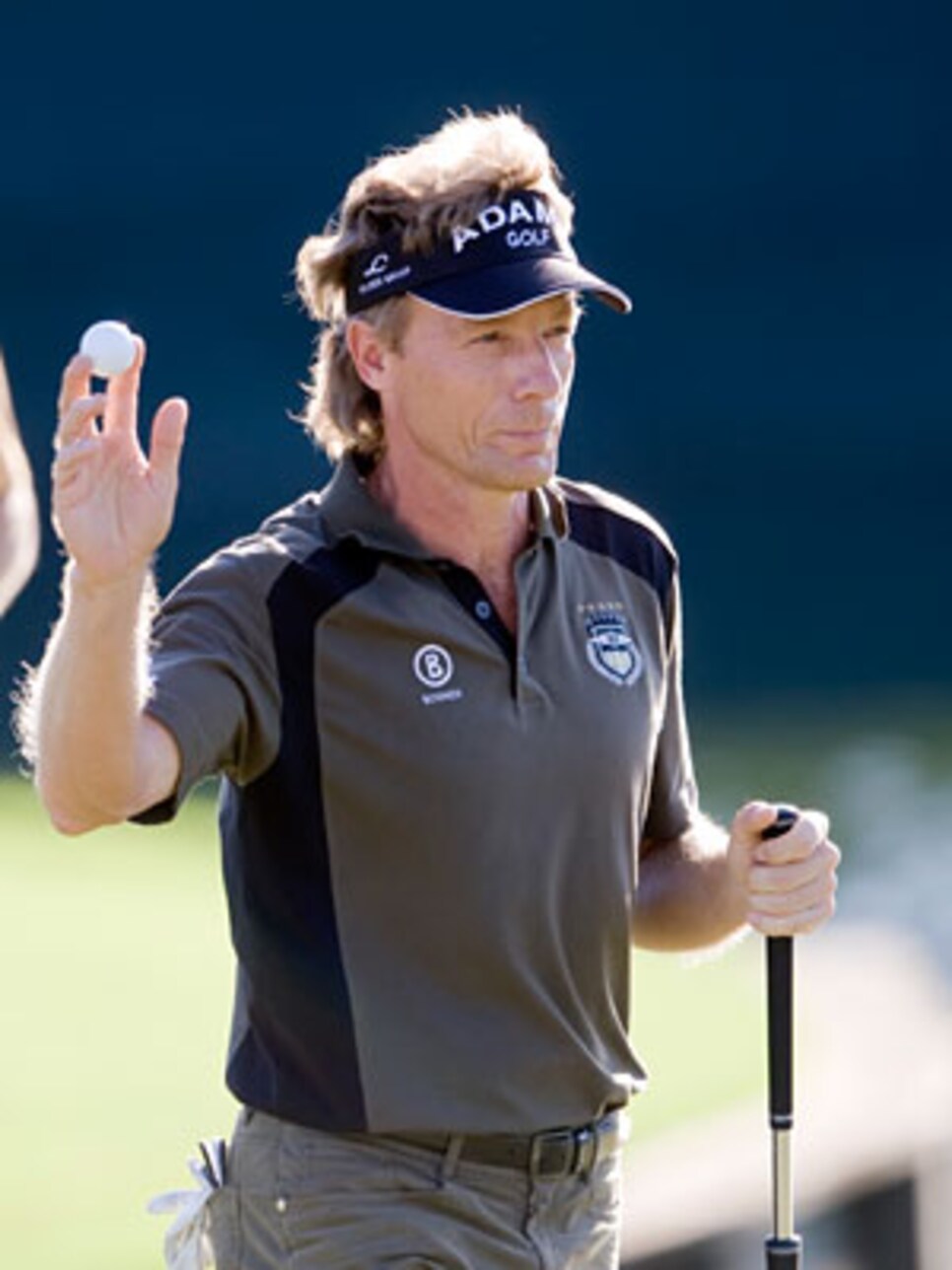 Langer picked up his ninth career Champions Tour title.
BOCA RATON, Fla. (AP) -- Bernhard Langer knocked in a bunker shot for eagle on the first playoff hole to beat John Cook for the Allianz Championship title on Sunday.
Langer and Cook were tied at 17-under 199 when they headed to a sudden death playoff on No. 18. Cook missed an eagle chance when his putt rolled past the hole on the Old Course at Broken Sound.
Langer won $255,500 for his ninth career Champions Tour title.
"First of all, I didn't want to make it that exciting," he said. "I'm emotional because I did it at home in front of a home crowd, family and friends."
Langer, who lives in Boca Raton, finished third in the event last year.
Langer and Cook both shot a 5-under 67 in the final round. Joey Sindelar was one stroke back at 16-under 200, while Gene Jones finished at 15 under.
Langer was leading before he missed a 4-foot putt for par on No. 17. But he bounced back with a birdie on the par-5 finishing hole to tie clubhouse leader Cook, recovering after his tee shot landed in a bed of crushed shells.