News
My Town: Adam Vinatieri's South Dakota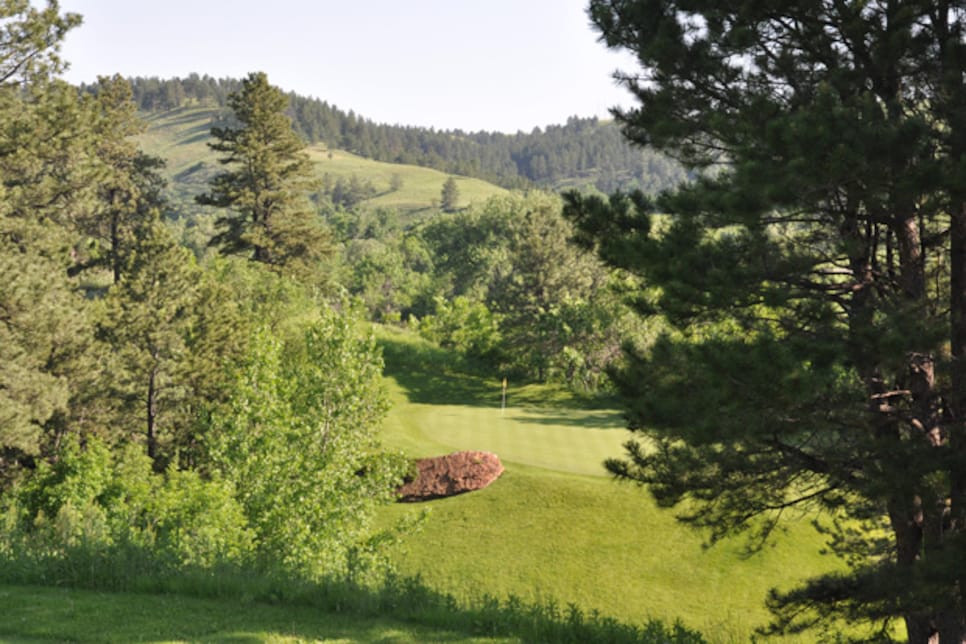 Hart Ranch features some severe elevation changes from tee to green.
He has won two Super Bowls with long field goals in the final seconds, but Adam Vinatieri says he feels more pressure when he's putting than he ever does kicking.
"I hate to admit it," says the former New England Patriots and now Indianapolis Colts kicker, "but I make 45-yard field goals more often than I make six-foot putts. It drives me crazy. I take it way more serious than I should. I put too much pressure on myself."
Despite his occasional putting woes, Vinatieri says: "I don't get to golf enough. I get as many rounds in as I can in June and July but, once training camp starts, I'm done. I'm a mid-80s golfer, but I expect my game will get better when I retire."
Although the 38-year-old has played courses from New England to Hawaii, some of his favorites are in his native South Dakota, especially in the scenic Black Hills near Rapid City, where he grew up.
There are three in my hometown I really enjoy. Hart Ranch
, just south of Rapid City, is in a canyon with lots of Ponderosa pines. The setting is awesome. There can be elevation changes of a couple hundred feet from tee to green. The back nine is really challenging.
also has some dramatic elevation changes and has been highly rated over the years. Closer to town, Meadowbrook GC
has nice views of the Black Hills. Rapid Creek flows through the course and frequently comes into play. There haven't been many USGA tournaments held in South Dakota, but the U.S. Women's Amateur Public Links was played at Meadowbrook in 1984.
, in the northern Black Hills, is one of the oldest courses in South Dakota and very pretty. In the eastern part of the state, Dakota Dunes
, in North Sioux City, was designed by Arnold Palmer. Some people think it's the best course in the state.
You can have buffalo, elk or walleye at the Sylvan Lake Lodge in Custer State Park, and the scenery is fabulous too. The Alpine Inn in Hill City is a very cool place. It's a bed and breakfast, as well. I love the donuts at Jerry's in Rapid City. And Kevin Costner owns a restaurant in Deadwood called Jakes, atop the Midnight Star Casino.
Sylvan Lake Lodge is a neat place. It's at the base of Harney Peak and overlooks a beautiful lake. In downtown Rapid City, there's the Hotel Alex Johnson. Six presidents have stayed there.
Everybody should spend a week in the Black Hills in the summer. It's a popular destination because of Mount Rushmore and the Crazy Horse Memorial.
I'm a big fan of Custer State Park. You can see lots of animals in the wild, especially elk and buffalo, and there are lots of caves to poke around in. Deadwood, where Wild Bill Hickok and Calamity Jane lived, has old-time charm, reminiscent of the days of the Dakota Territory.