News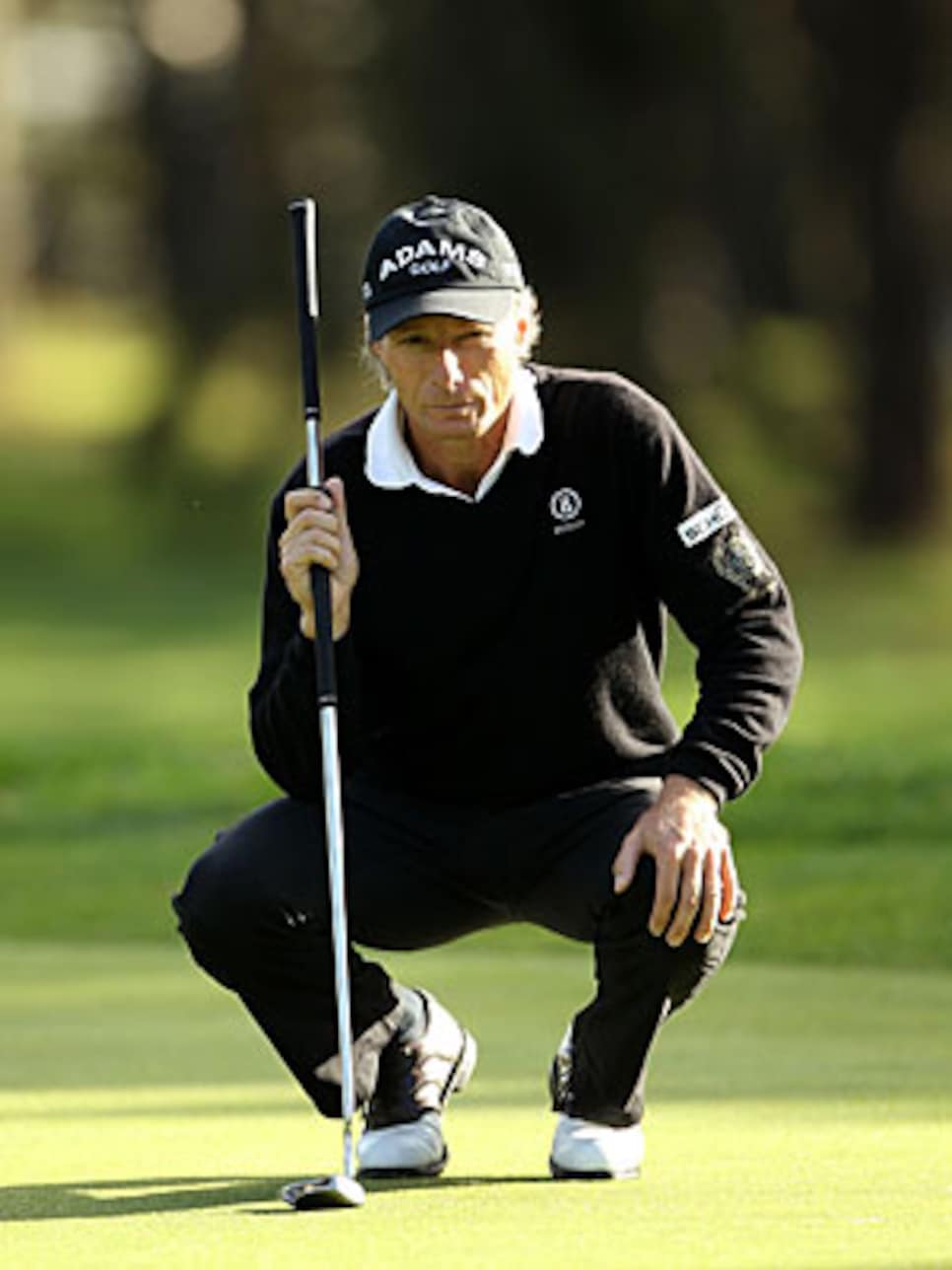 Langer picked up win No. 14 on the Champions Tour.
NAPLES, Fla. (AP) -- Bernhard Langer shot a 6-under-par 66 Sunday to set a tournament record with a 20-under 196 total and win the ACE Group Classic by four shots.
The 53-year-old Langer held a four-stroke lead going into the final round. Fred Funk got within two after Langer bogeyed No. 11, but Langer came right back with birdies on Nos. 12 and 14. He finished with a 5-footer for birdie on No. 18.
"It's always exciting winning," said Langer, who earned his 14th Champions Tour win. "It never gets old no matter where or how big the tournament, whether it's a major or not. Winning is what we're out here for, what I practice for."
Funk had a chance to make the final hole a little interesting, but missed a short birdie putt on No. 17 and finished with a 66 for a 16-under total.
"I just couldn't get them in the hole from there," he said. "I gave myself some opportunities. I thought if I could've kept the heat on him and made a few more of those putts, but Bernhard played great."
Nick Price (66) and Russ Cochran (67) tied for third, another shot back. Mark Calcavecchia (68) was fifth at 14 under.
"Overall it was kind of a crazy day," said Cochran, who was tied for the first-round lead with Langer. "I missed some putts you'd thought I'd make and made a bunch of them you didn't think I'd make."
Langer, a three-time Champions Tour Player of the Year, won after what had been a slow start to the year. He finished tied for 16th and 17th in the season's first two full-field events.
Unhappy with those two finishes, Langer practiced hard this week. He came in with a new driver, even longer putter and three sets of irons to try. He called swing coach Willie Hoffman almost every day and was even worried he may have worked too hard.
"I was pretty tired, but I knew I had to work on my game extremely hard to sort out what clubs to use, what putter to use," he said. "It all came together at the right time."
It marked the 10th time in 11 tournaments Langer has won when he either held or shared the lead after two rounds. The German had played well in his previous two appearances in Naples, tying for fourth last year and for third in 2009.
Langer earned 240 Charles Schwab Cup points. Tom Lehman, who didn't play this week, leads the points race with 454, followed by John Cook, Cochran and Jeff Sluman.