The Loop
The best things to come out of Wisconsin besides cheese (OK, including cheese)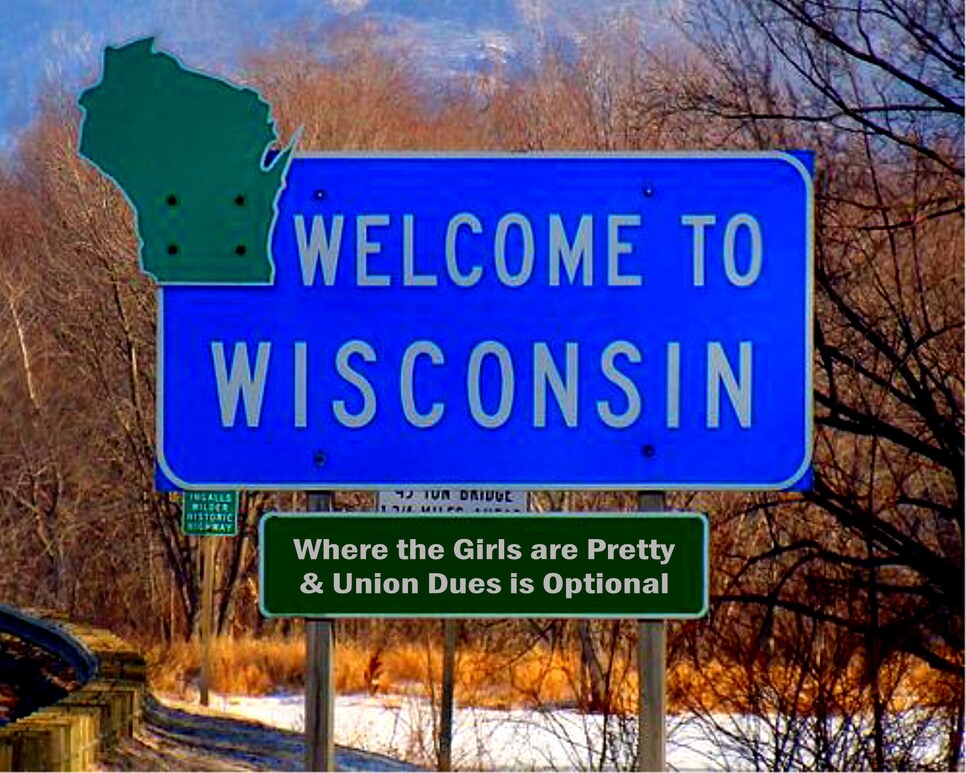 The U.S. Open at Erin Hills will be the first time the USGA has brought the championship to the great state of Wisconsin, and if you think we just throw the phrase "great state" around for the hell of it, you're right. We say that about every state, even the ones without good football teams. But it turns out there's a lot more to Wisconsin than its staggering output of cheese (more on that in a second), its warm-blooded populace and its surprisingly crucial 10 electoral votes. So break off a piece of sharp cheddar, pour another lager and let's take a closer look at some of the best things to come out of…. (Googles Wisconsin's nickname)… the Badger State (?)!
Cheese: Actually, we are obligated to start with cheese, because Wisconsin is also known as "America's Dairyland," and the folks at the Chamber of Commerce will dunk us in a vat of heavy cream if we don't get it in somehow. Wisconsin boasts 600 different cheesemakers who produce more than 2.8 billion pounds of cheese. On a related note, this online ranking of "Wisconsin's top cardiologists" runs 52 pages long.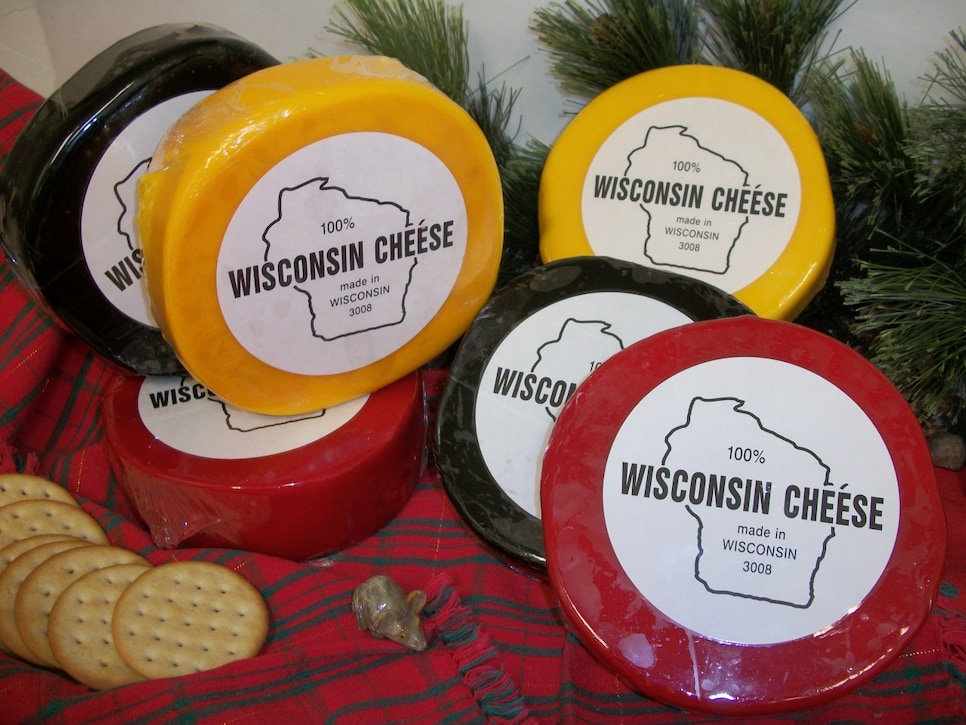 Cranberries: Wisconsin apparently also produces a lot of cranberries, more than five billion bushels worth a year, which is enough to clear up the most stubborn of bladder infections. It also means you have easy access to enough cranberry sauce to hold Thanksgiving dinner, and all the passive-aggressive family interactions that tend to go with it, every night of the year.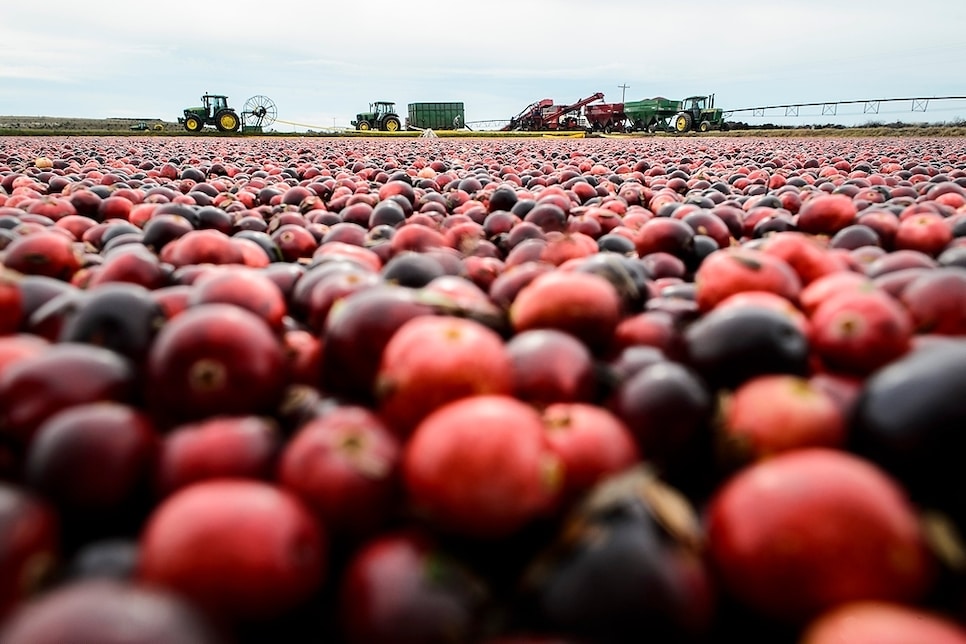 Pabst Blue Ribbon: Milwaukee, as any fan of the National League Central can tell you, is a foremost a brewery town, and there are a bunch of great American beers to come out of Wisconsin, from Miller to Spotted Cow. But really the most American of beers, and the best beer logo according to a ranking that I just made up, is Pabst Blue Ribbon. It's crisp, it's smooth, and if you really want to channel your inner hobo, I've been to restaurants where you can order a can of it served cold and wrapped in a brown paper bag.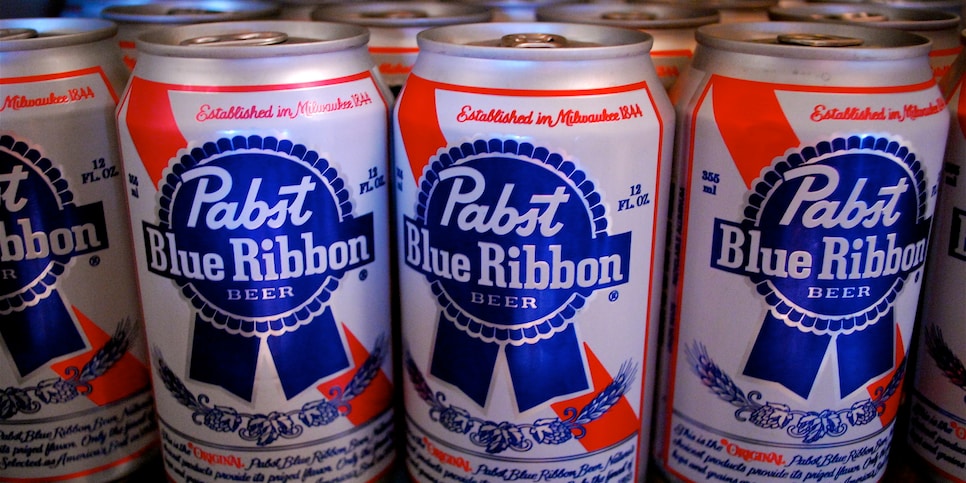 Steve Stricker: He ended up qualifying anyway, but the fact that the Wisconsin native, a former World No. 2 and the current U.S. Presidents Cup captain, was not extended an exemption into this year's Open risked being one of the biggest Wisconsin travesties since Bud Selig's hair. What Stricker lacks in Hall of Fame credentials he makes up for in all-around middle American goodness. Stricker ranked first in Golf Digest's original ranking of the nicest guys on the PGA Tour, and he's known to be one of the game's world-class criers. In fact, we're going to pause here to give Steve a chance to gather himself after learning of his inclusion on this esteemed list.
Les Paul guitars: Les Paul the man hailed from Waukesha, and the famous guitar that bears his name is the instrument behind some of the most epic songs in rock history. You know that opening lick of "Sweet Child O' Mine" you used to pretend to play on a tennis racket while in high school? If it wasn't for a Les Paul, Guns 'n' Roses might have recorded it on an accordion, and as you learned the hard way that time at the annual Polka Festival, rocking out while playing the air accordion is not a good look for anyone.

The Lambeau Leap: Technically, this isn't one of the best things to come out of Wisconsin, since it's a tradition that's very much rooted IN Wisconsin. Nonetheless, when you think about a moment that defines a kinship between a team and a town, you think of a member of the beloved Packers retiring multiple times and re-signing with the Jets, and eventually the hated Vikings celebrating a home touchdown by throwing himself into the embrace of an adoring crowd.