There's benefit in using oversize grips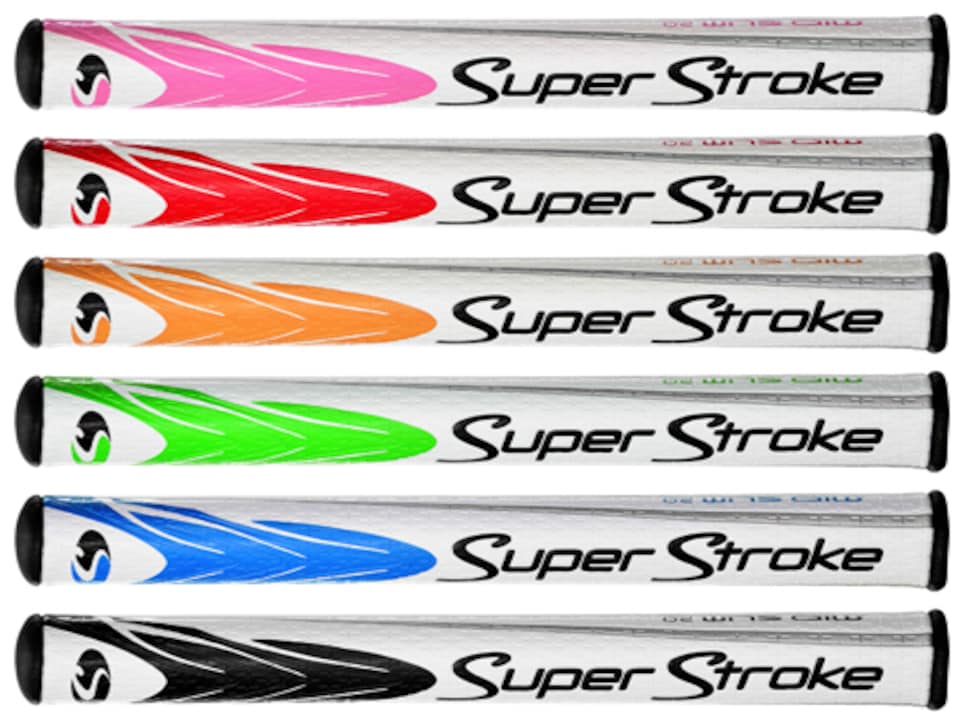 Oversize and non-tapered, SuperStroke putter grips are growing in popularity among professional golfers. The movement largely began with Jason Dufner finishing second at the 2011 PGA Championship using one. At the recent Northern Trust Open, Charlie Beljan (second) and Fredrik Jacobson (tied for third) used them. Amateurs might benefit, too, says Jason Guss, one of Golf Digest's Best Young Teachers.
"Because the grip is so big it takes away a lot of grip pressure, so your hands are a little more relaxed. When they're more relaxed, it takes the wristiness out. And changing the thickness in the grip erases bad memories from your mental bank." Pictured is the Mid Slim, selling for $25 each. More info.