The Loop
Ginni Rometty once shot 144. Here's why that's awesome
Yet in a strange way, Rometty's 35.4 index reflects favorably on her as well.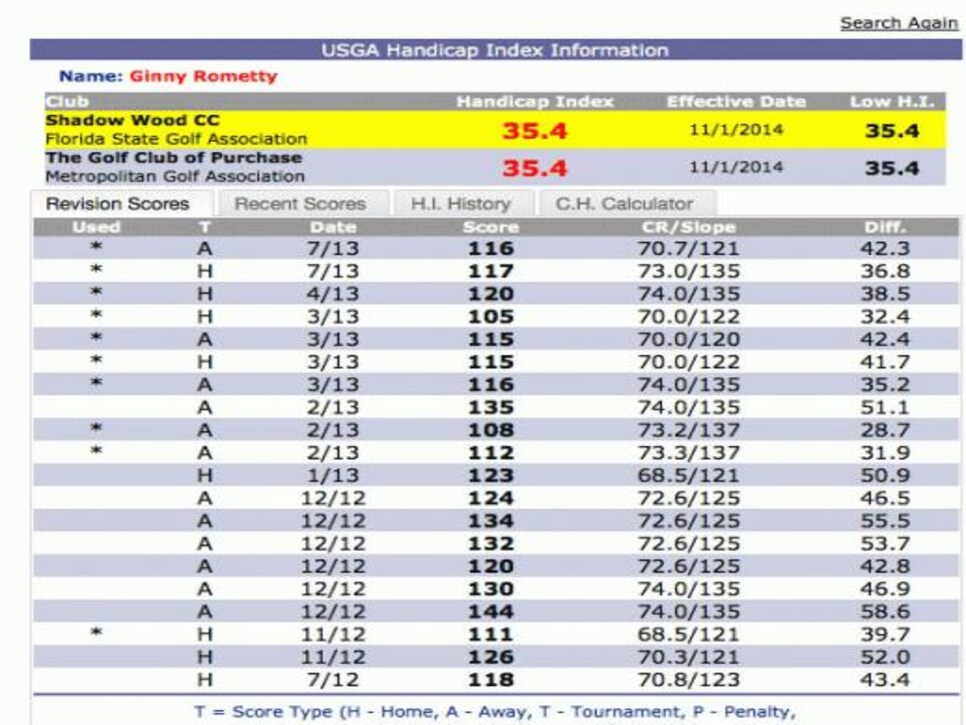 Take a look at the card for a second. It's really quite remarkable. Of Rometty's 20 most recent scores listed between July 2012 and July 2013, her best in that period is 105 at one of her home courses (since it was in March, we're going to assume it was her Florida course, Shadow Wood Country Club in Bonita Springs). There is only one other score lower than 110.
And remember, those are her good scores. There are eight scores higher than 120. There are four scores higher than 130, including a whopper -- a 144 in December 2012.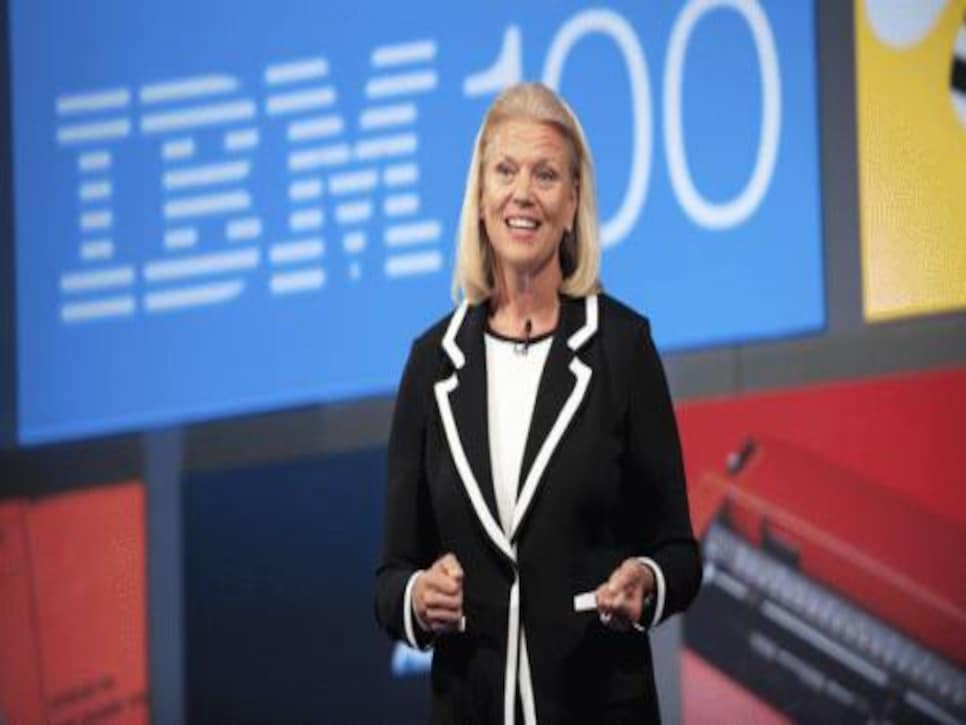 It's worth noting that Rometty's 144 came four months after Augusta National announced it had invited Darla Moore and Condoleezza Rice as members. Maybe Rometty was still disappointed she hadn't been included in that inaugural class. Maybe she was preoccupied with the coming holidays.
Either way, it's easy to guffaw at Rometty's hacker existence. Already there's been plenty of snarky comments flying in the "I'm glad I don't have to play with her" vain, which is at least honest. To shoot 144 means you averaged a snowman on every hole (equitable stroke control says players with handicaps higher than 30 can take up to a 9 on every hole). That's a lot of strokes -- and a lot of times you might be tempted to yell, "JUST PICK UP ALREADY!"
And yet the other side to consider is that a 144 posted by the 10th most powerful in the world is an astonishing display of humility. No, you might not have enjoyed playing with Rometty that day. But imagine how she felt -- first in playing that poorly, then tallying up the score and entering it into GHIN for the whole world to see.
By then Rometty had been CEO at IBM for close to a year, where thousands of employees in more than 170 countries call her boss. Truth is you don't reach such stature without developing a healthy-sized ego. It would be very easy for her to gloss over her golf course struggles, as countless public figures with vanity handicaps have done before her.
Rometty decided otherwise, showcasing a scoring history that would make Charles Barkley wince. She probably isn't proud of the score. But she should be applauded for her willingness to post it.