The Loop
Gil Hanse, on deck at Bandon Dunes
*A week ago I received a tip, via a tweet (thank you @LuxHomeMagPDX), about an article that appeared in a Bandon-based newspaper. The gist of the article: Bandon's owner, Mike Keiser, is ramping up efforts to get the land he wants to build another 27 holes. Bandon Muni will cater to locals and state residents with reduced green fees. **
**After some socially-charged speculation about who might be the architect, I called Keiser, who gave me Gil Hanse. Thus, this blog item, which appeared last Thursday, and now the following story, which appeared in this week's issue of Golf World and includes a subsequent conversation with Hanse:  *
In a battle of what's bigger news -- another 27 holes at Bandon Dunes versus Gil Hanse as the architect -- doesn't a tie go to the avid golfer?
This week Bandon Dunes officials were scheduled to appear before the Oregon Parks and Recreation Commission and update it on the details of a proposed land swap and plans for what's being called Bandon Muni.
Although the resort is scheduled to open another 13-hole short course in June 2012 (bringing the number of holes at the resort to 85), owner Mike Keiser's master plan always included an additional 27 holes, which would cater to locals and state residents. Keiser says the green-fee structure would be similar to the one they use at St. Andrews in Scotland: roughly $25 to $35 for residents of Coos County and Curry County; $45 to $55 for state residents, and the standard resort price for everyone else, which can be as much as $275 during peak season. Nine holes would always be reserved for the locals, and that nine would rotate daily.
Although it's not a done deal -- the commission could table a vote on the land swap for months, or years -- Keiser says the property he is offering is worth more than what he'd be getting in exchange, roughly 300 acres of gorse-choked land four miles south of Bandon Trails.
Reached by phone last week and asked about the project Keiser said Hanse is his man for the course. "I like to work with a different designer each time, and it's Gil's time," said Keiser, who met Hanse when the two played Applebrook GC in 2002, a Hanse design and his home course in Malvern, Pa. Keiser also admired Hanse's work at Boston GC and Castle Stuart, which recently hosted the Barclays Scottish Open and received rave reviews from both tour players and drooling spectators. "Mike called me right after he played Castle Stuart for the first time," said Ron Whitten, Golf Digest's architecture editor. "That was over a year ago, and he loved it."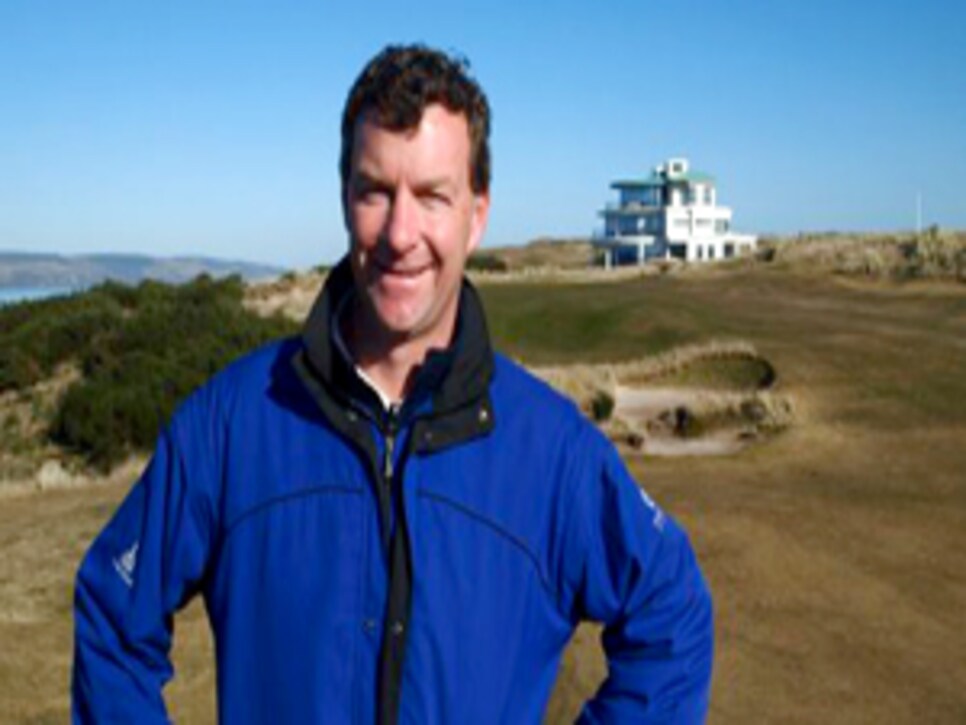 Hanse and Jim Wagner, his design partner, have been to Bandon Dunes several times and already have a preliminary routing. Keiser's only directive: He wants three nines that are playable, fun and of equal quality.
If and when this deal goes through, Hanse will be joining David McLay Kidd, Tom Doak, Jim Urbina, Ben Crenshaw and Bill Coore on what's becoming a Monument Park of popular modern architects. "You have to understand, I have so much respect for guys like Tom, Bill and Ben," said Hanse, "and to build a course on a similar piece of property, in the same environment and with the same natural advantages, we're excited."