News
Gibby Gilbert III wins PGA Tour Champions Qualifying Tournament to end years of frustration and failure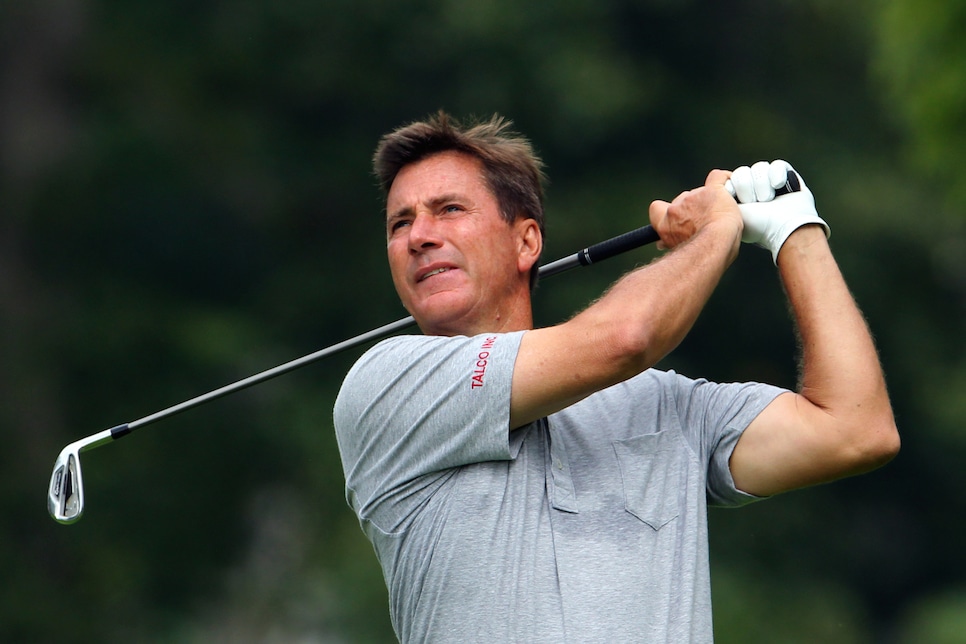 Gibby Gilbert III's pursuit of a professional golf career largely has been a toxic mix of futile and hard luck, until Friday, when he won the PGA Tour Champions Qualifying Tournament and a full exemption in 2019.
Gilbert, whose father Gibby Gilbert II won three tournaments on the PGA Tour and six on the senior tour, birdied five holes on the back nine at the TPC Tampa Bay in Lutz, Fla., to prevail by one over Skip Kendall and Cliff Kresge. Gilbert holed a 70-foot putt for birdie on 18 to secure the win.
The top five earn a full senior exemption for the 2019 season. The final two spots went to Stephen Leaney and Greg Kraft, who prevailed in a four-way playoff that also included Craig Bowden and Jim Rutledge.
Gilbert, 53, had never been fully exempt on either the PGA Tour or the senior tour, and in his three full seasons on the Web.com Tour never finished higher than 48th on the money list.
Gilbert finished seventh in senior qualifying in 2015. He finished in a three-way tie for fourth in 2016, but it went to a playoff for the fifth and final spot and he lost to finish sixth. Last year, he tied for seventh.
He went into Friday's final round tied for 14th, then posted the best score of the day, a six-under par 65 to complete 72 holes in four-under par 280.
Kendall, 54, has now qualified in consecutive years, while Kresge, who turned 50 in October, made it through on his first try.
Among those who failed to qualify was Bob May, best known for his final-round duel with Tiger Woods in the 2000 PGA Championship at Valhalla Golf Club. May shot an 80 in the final round and tied for 61st.
Several PGA Tour winners failed to qualify, including Ken Duke, Peter Lonard, Robert Gamez, Bill Glasson and Craig Perry.