The Loop
Giannis Antetokounmpo dug the Celtics out of the grave he put them in and then buried them again with this quote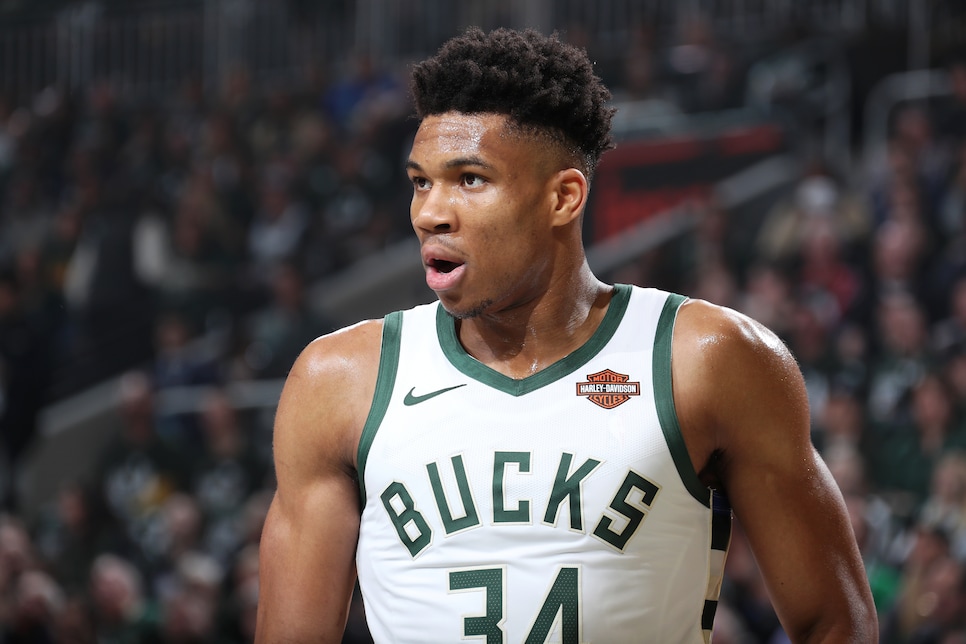 Last Wednesday, Giannis Antetokounmpo took the Boston Celtics and buried them six feet under. After losing Game 1 at home and getting chirped by Bahhhhstonians on every corner of the internet, including Celtic legend Paul Pierce, who declared the series "over" on ESPN, the Greek Freak and the Bucks won four straight to close the series.
Making it even worse was the fact that none of the last four games were particularly close, and the Celtics, a team many believed would reach the NBA Finals, looked completely overmatched. They got out-rebounded, out-played, out-hustled, out-shot, out-everything'd. It was an emasculation of epic proportions, and now Boston's super team looks like it may get broken up, as Kyrie Irving heads into free agency with rumors swirling that his bags are packed. Of course, they still have some solid young pieces and a great coach, but it certainly felt like Giannis & co. made quite a statement about who would be running the Eastern Conference for the foreseeable future.
As if the Celtics weren't dead enough, Antetokounmpo decided he would excavate them from their grave on Tuesday, and then bury them again with one subtle quote. Here's the jab in all its glory, first reported by ESPN NBA reporter Malika Andrews:
Goodness, gracious! Salt in the wound, kick them while they're down, MORTALKOMBATFINISHHIM.gif, you name it, this is all of it rolled into one. Many folks on Twitter agreed, pleading with the Freak to let up:
Just like Boston fans love an opportunity to dance on everyone's grave, there is nothing the internet loves more than dancing on Boston's grave. To be fair, there is nothing wrong about what Giannis said, which is what makes it the most painful. Don't fret Boston fans, I'm sure the Bruins will win the Stanley Cup and end the city's lengthy four-month championship drought.