News
Getting to know So-Yeon Ryu
COLORADO SPRINGS, Co. -- So-Yeon Ryu, the 66th Women's Open Champion, is no stranger to hoisting trophies at professional events. The 21-year-old from South Korea has won seven times on the Korean LPGA, and she earned her way into the Open by finishing fourth on the 2010 Korea LPGA Tour money list.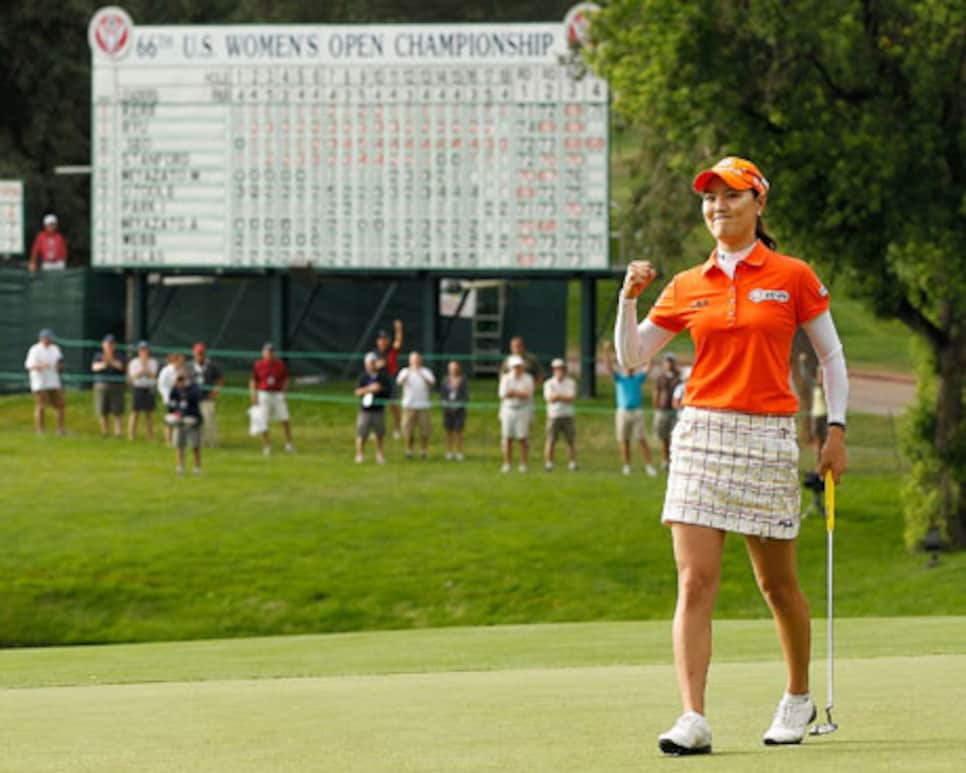 Ryu showed unflappable nerves coming down the stretch on Monday morning. She drained a seven-foot birdie putt on the 18th hole to force a playoff, then made consecutive birdies on the last two playoff holes to win the championship by a commanding margin (and a hefty $585,000 paycheck). Se Ri Pak, the first South Korean to win a Women's Open, was on hand to congratulate Ryu on the 18th hole.
"When I started playing golf, Se Ri won the U.S. Women's Open," said Ryu, whose caddie this week was Dean Herden, who has looped for Jiyai Shin. "So Se Ri is my hero. Now she showed up for me and congratulated me. It's unbelievable."
Ryu, a junior at Yonsei University near Seoul, South Korea, has been torn on whether to get her degree in physical education or play golf professionally.
"University is really good for me because sometimes I'm really stressed about golf," said Ryu, who averaged 270 yards off the tee this week. "But if I go to University, I just study and eat really delicious food and get together with my friends and just laugh."
Growing up, Ryu wanted to become a violinist but didn't like how subjective judging was. So she chose golf, and now hints that she might soon reassess her priorities and try to earn her LPGA Tour card by way of Q School this fall.
Ryu's next event is at the Evian Masters in France in two weeks, and her big-picture goals seem to have to boundaries.
"My dream is the Hall of Fame," said Ryu, "but it is just starting."