The Loop
Get to know Roberto Castro, your early Players leader
PONTE VEDRA BEACH, Fla. -- He's an engineer and a writer. In other words, Roberto Castro isn't your average PGA Tour pro. And on Thursday, he did anything but shoot your average round of golf.
Playing in the Players for the first time, Castro fired a bogey-free 63 to tie the TPC Sawgrass Stadium Course record shared by Greg Norman and Fred Couples -- a pair of big names he's never even met. Golf's "fifth major" has produced some surprises over the years, but a win this week by Castro might top them all.
The 27-year-old earned $755,095 in his rookie season on the PGA Tour in 2012 to narrowly keep his card for this year, and has only made seven of 14 cuts in 2013. Then again, a guy ranked No. 1,207 won at Quail Hollow last week, a fact not lost on Castro.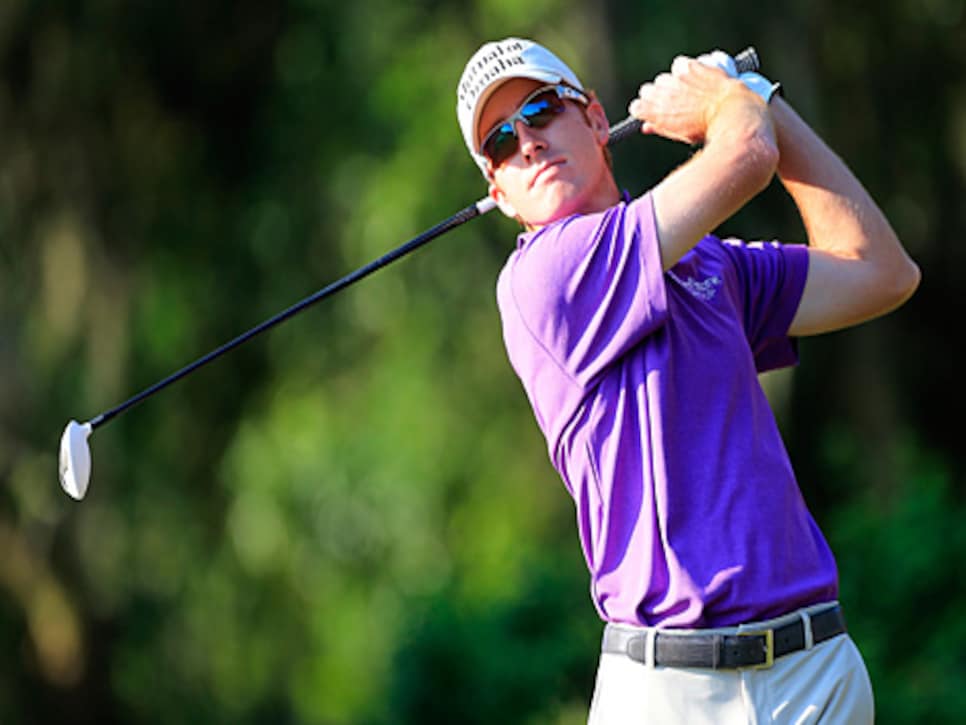 "It gets proven out here every week. Derek Ernst won last week in his eighth event and no one ever heard of him," said Castro, the nephew of Jenny Lidback, a Peruvian-born former LPGA star. "There are a lot of good players out here."
This was Castro's first competitive round at TPC Sawgrass, but he said he learned a lot playing a Wednesday practice round with Geoff Ogilvy and Matt Kuchar, the defending champion and a fellow Georgia Tech product. On Thursday, he put forth what playing partner Jimmy Walker called "the best iron round I've ever seen." Castro didn't seem too surprised by his 63, but he knows just how far he's come already in his career as a pro. On Tuesday, the man with a degree in industrial engineering tweeted this from his account, @cicioCASTRO:
"By my estimate the total purse of all the mini-tour events I played in 3 yrs wouldn't add up to what we're playing for this week. #Players"
When he's not shooting 63s in one of golf's biggest events, Castro is also a contributor to allthingsthataregood.org, a website covering music, books, travel and more. Here's a post where he reviews a courtesy car during the Waste Management Phoenix Open. His love of music is obvious in his PGA Tour profile, where he lists John Lennon, Bobby Jones and Tiger Woods as the three people he'd select to round out his dream foursome.
In that same bio, Castro lists Merion as the course he'd like to play. Three more days like this and he'll get that wish at next month's U.S. Open.