Driving
Get some freedom in your swing like Tommy Fleetwood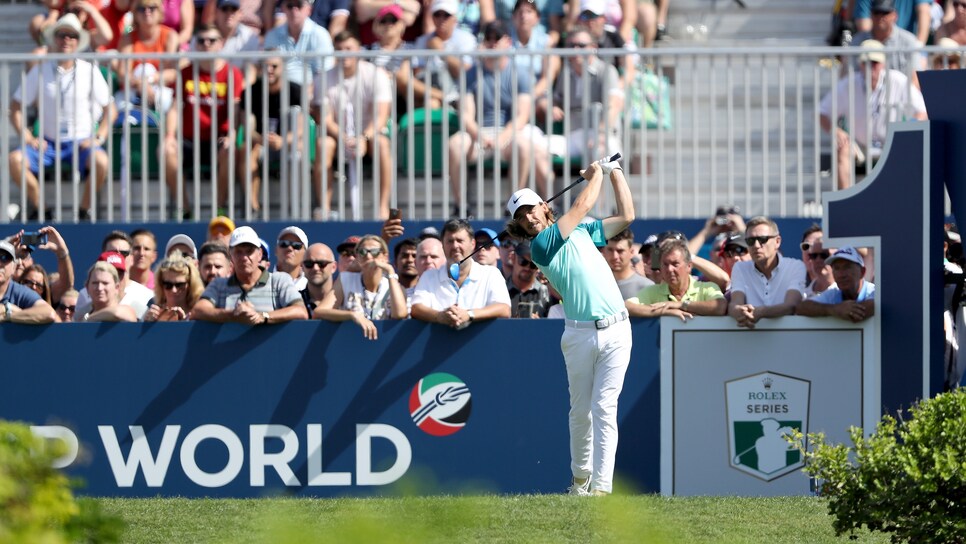 A tie for 21st at the season-ending DP World Tour Championship didn't rank with Tommy Fleetwood's two 2017 wins in terms of raw ball-striking, but the result was enough to give Fleetwood the season-long Race to Dubai title and a $1.25 million bonus.
Fleetwood won the Abu Dhabi HSBC Championship and HNA Open De France on his way to a breakout season where he won $5 million in prize money and battled Dustin Johnson down the stretch at the WGC-Mexico Championship. Fleetwood's driving was particularly strong--the 26-year-old hit 70 percent of his fairways (ninth on the European Tour) while averaging 300 yards per drive.
The key to his combination of length and accuracy is the looseness that lets him swing free and fast, says Golf Digest Best Young Teacher Jason Sedan. "One of his greatest attributes is a free-flowing gaze or head motion through the swing," says Sedan, whose new book, Golf Garage, was released last week. "As he takes the club back on a bit steeper track, he uses a slight drop of the club in transition to marry with a gentle pivot of the head toward the target. This allows his slender build to go at full bore."
Fleetwood's approach flies in the face of the traditional tip that has been go-to advice for generations of players--reinforced by still photographs that capture a moment in time where it looks like a tour player is staring intently at the ball through impact. So no, don't keep your head down, says Sedan.