Approach Shots
Get more speed like Xander Schauffele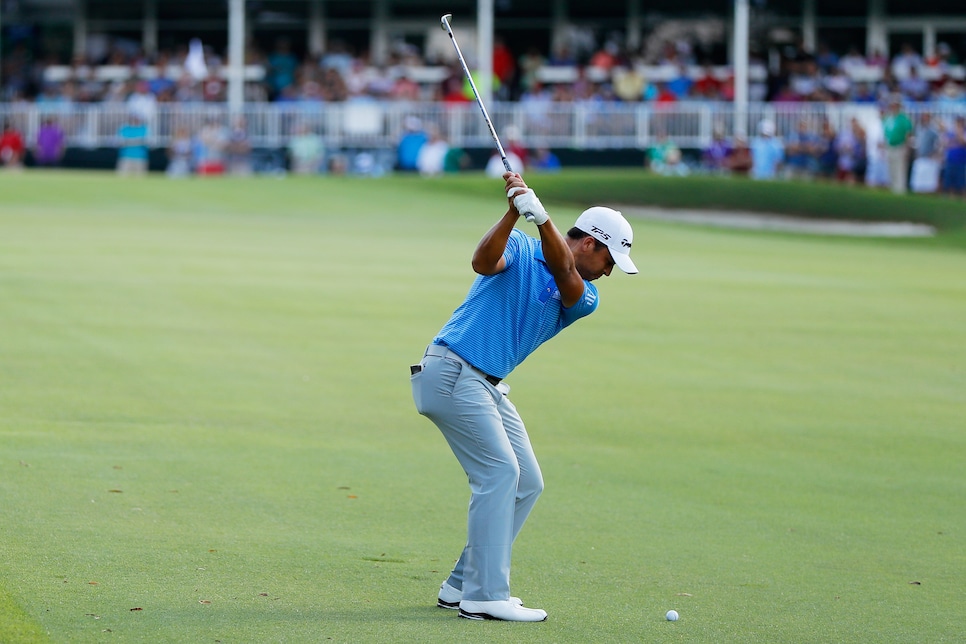 Xander Schauffele wasn't the most famous player at the Tour Championship, and he wasn't the biggest. But after shooting 65-68 on the weekend at East Lake, the 5-foot-10 165-pounder took home the tournament win and $3.5 million.
Like the guy who ended up winning the FedEx Cup, Schauffele produces lots of power from a small frame by using lots of leverage. "When you look at Xander, the first thing you think of might not be Jack Nicklaus, but he actually has very similar arm action in his backswing," says Golf Digest 50 Best Teacher Brian Manzella. "Xander's right arm stays comparatively straight pretty late into the backswing, and so does his right wrist. It's staying 'above' his left arm. But when he swings down, that right arm works under his left--almost like he's throwing a ball really hard down the fairway."
Many players get so caught up in emulating swing positions that they get very stiff and station-to-station, says Manzella. Schauffele's action is free and fast, and lets him go after shots even under the pressure of a career-defining payday. "He's not steering or holding anything off in his swing," says Manzella, who is based at English Turn Golf & Country Club in New Orleans. "Swings that have som of that hang back or steer in them, they tend to get a little more in them under pressure--and that's when you can see some off-line shots. This guy, when he came down the stretch in Atlanta, it was a stripe show."
Letting your right arm stay straight longer on the backswing can produce an excellent trigger for a better downswing move, and keep your arms from folding up behind you in a power-sucking tangle. Manzella. "For a lot of people, that's a better way to play," he says. "You don't have to cock that wrist and bend that right arm right away, even if it feels more 'powerful.'"