News
Get Back to Golf Tour launches with unique format to help U.K. mini-tour pros find place to play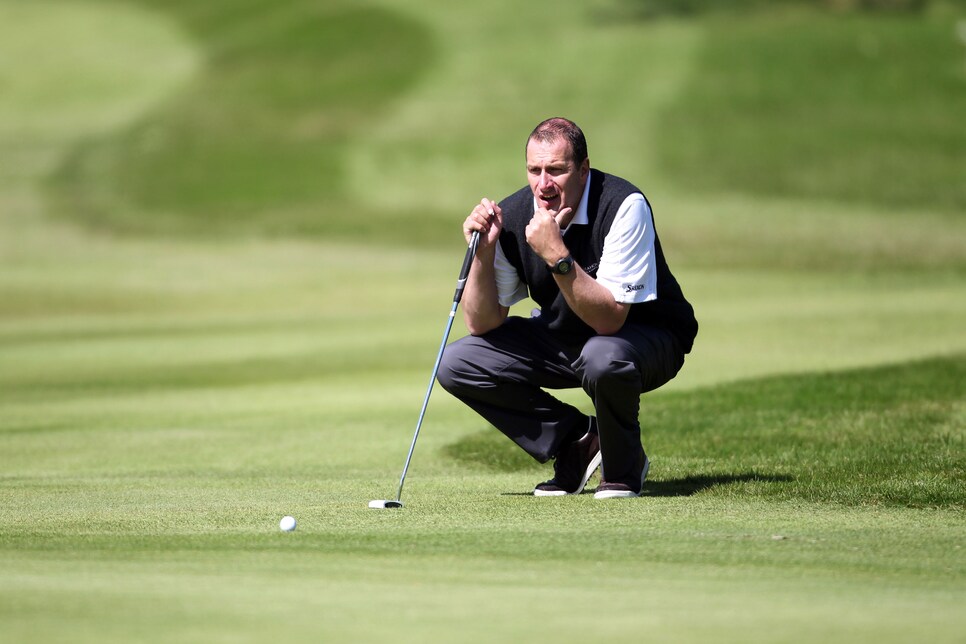 Tour organizer Alan Tait, a former top-ranked amateur who holds the course record at Carnoustie, hopes his eight-event series can provide pros in search of competition some refuge.
Ian MacNicol
Just as it has been pretty much everywhere else in the world, golf in Scotland has been badly affected by the coronavirus crisis. Things are slowly returning to something akin to normal across the game's birthplace, but playing opportunities for professionals competing at lower levels have been, until now at least, severely limited.
Still, all is not lost. Launched earlier this month, former Open champion Paul Lawrie's Tartan Pro Tour—comprising of eight 36-hole events over the next couple of months—will provide some relief for both male and female pros struggling to find places to play. And now, another Scot, former Carnoustie course-record holder Alan Tait, has come up with another, perhaps even more innovative idea.
Here's how Tait's Get Back to Golf Tour will work:
At each of the eight venues—Crail, Murrayshall, Montrose, Duddingston, Hayston, Arbroath, Musselburgh and Longniddry—the tour will require entrants to post an 18-hole medal score within a designated 10-day period. The first of those will take place at Crail Golf Society's Craighead Links between July 31 and Aug. 9. When and with whom every entrant plays is up to each individual. Two-balls, three-balls or four-balls are allowed, with pros and amateurs (maximum handicap of 4) able to play together.
Of the £30 entry fee, £25 will go into the prize fund, with the remaining £5 going to the host club. All scores will be submitted to Tait, who will distribute the cash amongst the top 20 percent of the field. If, say, 100 players enter, first place will be worth £500, with the player in 20th spot getting his or her money back.
"It's been a frustrating year for all golfers, especially for our elite players who rely on tournament conditions to maintain their sharpness," says Tait, who in 1987 lost to Colin Montgomerie in the semifinal of the Scottish Amateur at Nairn. "Having played golf at a reasonable level, both amateur and professional, I totally understand the need to remain competitive and to test yourself against others of a similar standard to yourself. With the lack of opens, pro-ams, medals and so on, I hope the players use this to keep their edge."
As an added bonus, the winners from each of the eight events will be invited to play Scotland's newest course, Dumbarnie Links, on Oct. 25.