The Loop
George W. Bush helps Patrick Reed recreate his infamous shush pose
It's hard to imagine the Presidents Cup ever matching the Ryder Cup in excitement and prestige. In fun team photos, however, the younger of the two international team competitions is a 6-and-5 winner.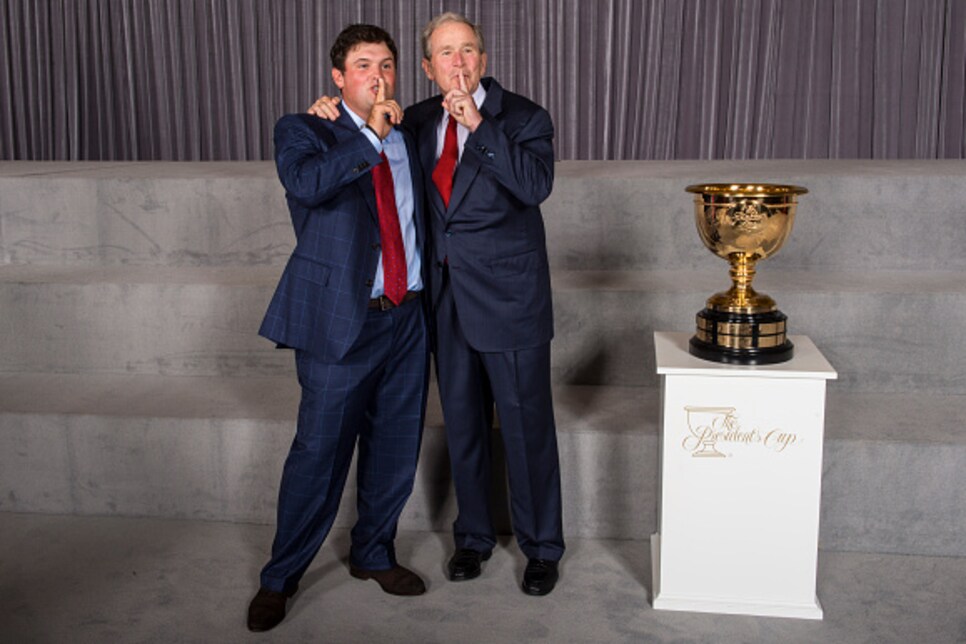 Reed became an instant all-time Ryder Cup villain when he pulled that move to silence the crowd at Gleneagles in 2014 after making a birdie in his Sunday singles match.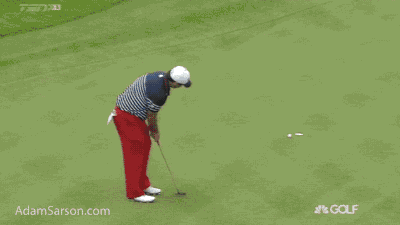 In anticipation of Reed potentially causing more controversy, one of his biggest fans, @NoLayingUp, provided a set of rules U.S. captain Jay Haas should give his 25-year-old star:
Fingers crossed that Reed doesn't cause another international incident.