The Loop
George Clooney continues to instill jealousy in the hearts of men around the globe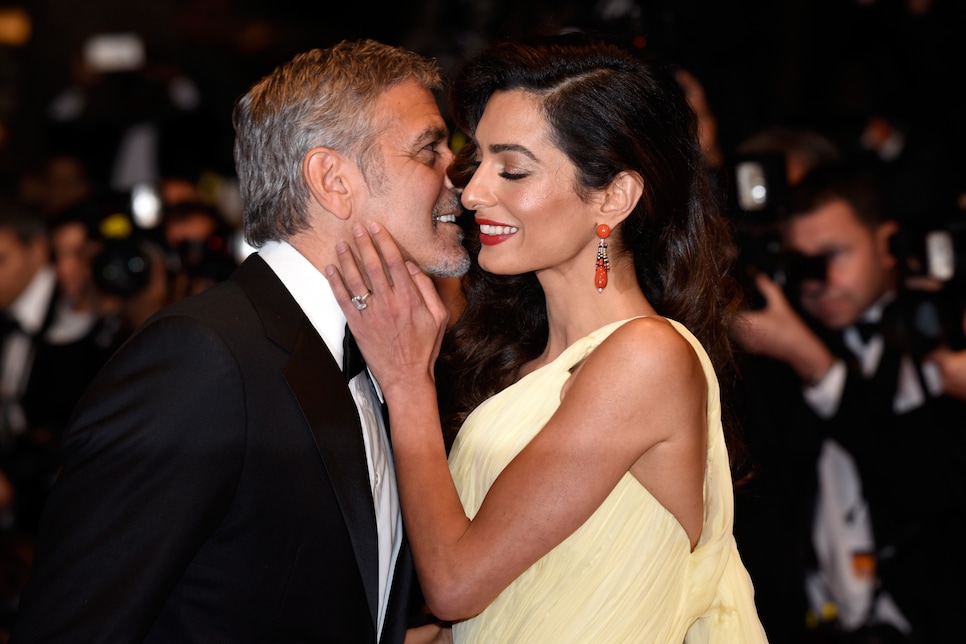 Did you know George Clooney made booze? You probably do know, after the actor/filmmaker sold his tequila company Casamigos (of course that's the name) for a reported $1 billion to Diageo, a spirits maker.
According to a press release, Clooney and his two business partners will receive $700 million up front, the rest coming if the label -- which sold over 120,000 cases in 2016, and is on pace to eclipse 170,000 this year -- meets its sales goals.
Listen, envy is not our jam. But how could a reasonable man not be desirous of Clooney? He's got Academy Awards, a Lake Como villa, once embarrassed Leonardo DiCaprio in hoops, owns stories that would put Penthouse forums to shame, and is married to one of the world's most beautiful women. Add on this latest news, and our jealousy knows no bound.
Worse, it wasn't like Clooney was putting his heart and soul into this operation. According to his partner, it was an accident.
"As you do in Mexico, we would drink a lot of tequila," said Clooney confidant Rande Gerber, who happens to be married to Cindy Crawford, to Business Insider. "We'd go out to bars and restaurants, and bartenders would recommend them. Some were good, some not so good, and some expensive. There came a point where George turned to me and said, 'Why don't we create one that's perfect for us?'"
So the couple, along with friend Michael Meldman, developed their own recipe. They were making so much tequila for themselves that they had to get a license, found a distributor and started selling to the public.
To recap: Clooney, on a lark, decided to make tequila with his friends and wound up with a billion dollars. "Jealousy is all the fun you think they had," wrote novelist Erica Jong. But in Clooney's case, our imaginations likely don't do it justice.