The Loop
Geoff Shackelford joins GolfDigest.com
Here at GolfDigest.com, we're always looking for ways to distinguish ourselves from the many places readers can get their golf fix. Today we take another step forward with the addition of Geoff Shackelford.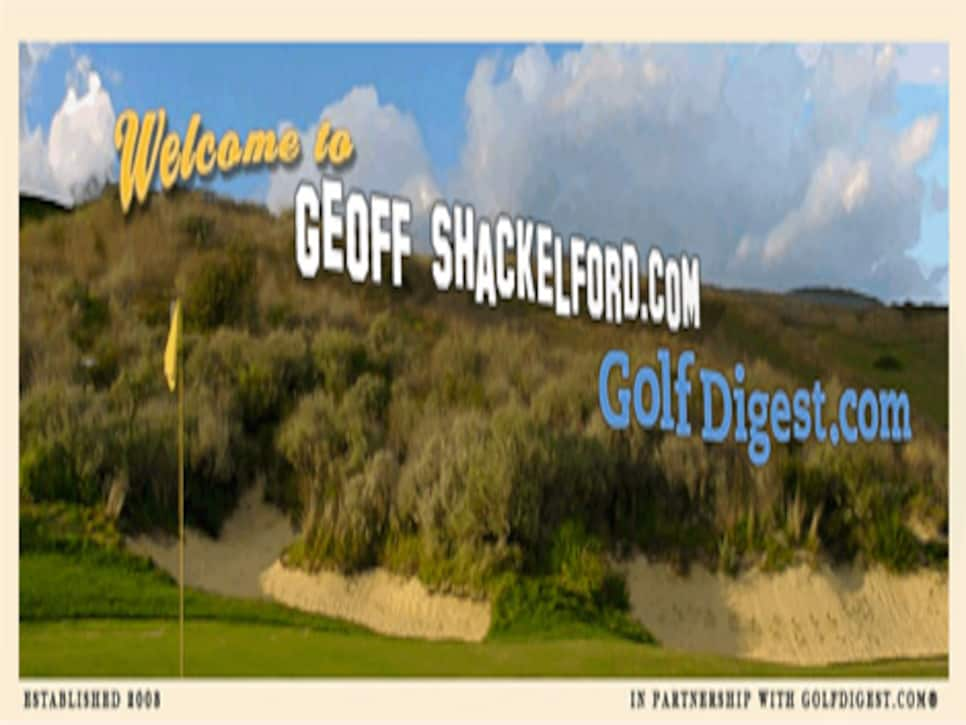 Geoff has been blogging since 2003 at the addictive GeoffShackelford.com, which today becomes an affiliate site to GolfDigest.com. But he has been writing on the web since the mid-1990s since coming out of Pepperdine with a passion for both golf architecture and golf journalism (Geoff was also a member of the golf team at Pepperdine, and remains a fine player today. For proof, scroll down to see the one-take video we shot last summer at the Old Course). I was fortunate to be one of his early editors during my time at GolfWeb and ESPN.com,  and was witness to his growth as both a writer and advocate of the game.
In addition to the relationship with GolfDigest.com, Geoff joins Golf World as a Contributing Writer, formalizing a relationship with the magazine where he will continue to provide both feature stories and columns. I also suspect he will eventually finish his 11th book, although I'm not sure where he'll find the time given his many other endeavors, such as course design consulting and teaching.
If you have come across Geoff's writings online or in print, don't worry: his style and attitude aren't going to change. If this is your introduction to his work, well, I believe you're in for a new addition to your daily reading.
Golf Digest Digital Properties