Putting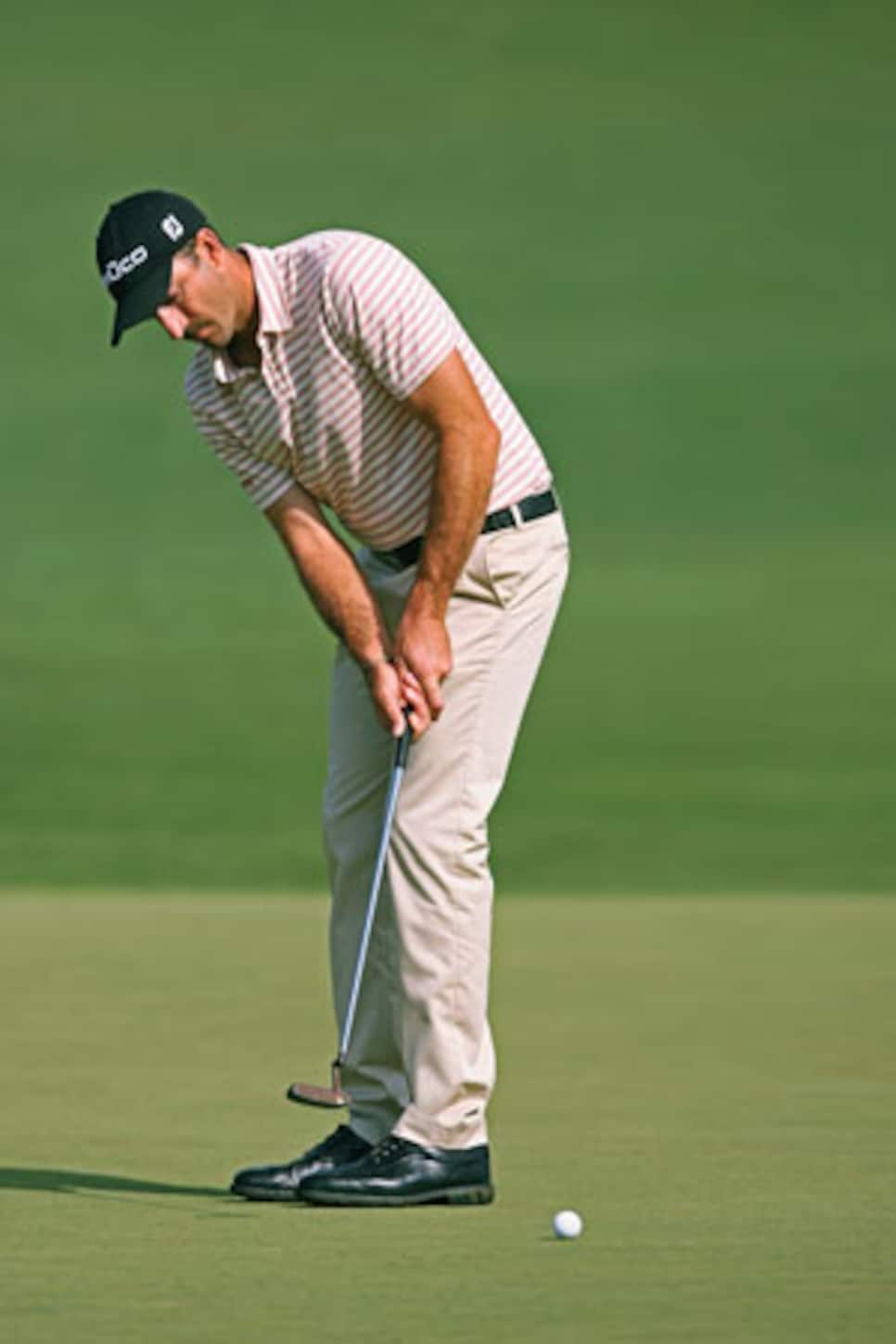 When I'm warming up before a round or working on my game early in the week, I hit only two distances of putts: those I think I'm going to make and really long ones.
First, I practice a lot of short putts--probably more than most players on tour. I'd say I spend about 95 percent of my putting-practice time from inside eight feet. I pick short putts that break and hit them in different ways. I'll hit some firm, banging them against the back of the cup, and others soft, slowly dying them in, side-door. After a while, this helps me get a sense of which approach works best for the kind of greens I'm playing that day. You'll save yourself from a few lipouts if you pay attention.
When it's possible, I usually try to find the practice hole with the most slope (within reason--I want this to be a useful exercise) and set up around it. It's good for my feel to see the ball breaking toward the cup, and it's helpful for my confidence to hear the ball going in all the time. I wouldn't really get this if I spent the majority of my practice session on mid-range putts that just glance the hole, so I rarely practice those.
I'm able to get my speed down for lag putting on the long tries. So I practice some of those until my distance control is pretty well ingrained for the day.
OGILVY, the 2006 U.S. Open champion, ranks sixth on the PGA Tour in putting from inside five feet (98.2 percent).