The Loop
Gene Sauers' tale of survival and U.S. Senior Open victory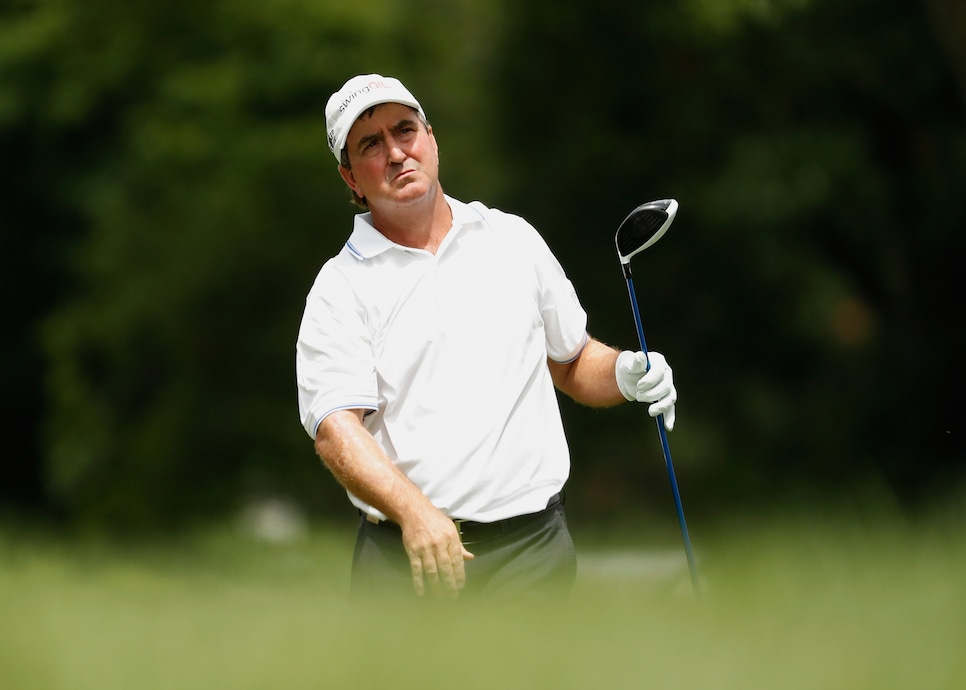 Gene Sauers' long, unlikely comeback from a life-threatening disease culminated with a victory in the U.S. Senior Open at Scioto Country Club in Columbus, Ohio, on Monday.
Sauers, 53, holed a four-putt par-saving putt on the 18th green, moments after Miguel Angel Jimenez had missed a 10-footer for par, to win by one.
"It hasn't sunk in yet," Sauers said. "It's been a long time for me. I didn't touch a club for seven years and I didn't know if I'd ever be playing again. It's pretty amazing to come out here and to win a major. I'm humbled to be here."
Sauers was misdiagnosed with rheumatoid arthritis in 2005 and his conditioned worsened to the point he was given a 25 percent chance of survival. He eventually was diagnosed with having Stevens-Johnson Syndrome, a rare skin disease.
He did not play again until the summer of 2012, then joined the PGA Tour Champions a month later. This victory was the first on the senior set for Sauers, who won three times on the PGA Tour.
Sauers shot a one-under par 69 in a final round pushed by inclement weather to a Monday finish and completed 72 holes in three-under par 277.
Jimenez, the 54-hole leader, bogeyed the final two holes to squander yet another lead. This marked the third straight tournament in which he had the solo lead going into the final round and was unable to close out a victory. He and Billy Mayfair tied for second.
Sauers, meanwhile, found redemption after squandering an opportunity to win the Senior Open in 2014 when he missed a similar length putt on the 72nd hole and lost to Colin Montgomerie.
"I didn't think I'd ever be here," he said. "I told my wife when I was in the hospital I didn't think I was ever coming out. She kept me strong. I'm honored to be here right now."