Instruction
Tiger Tips: Turn your chest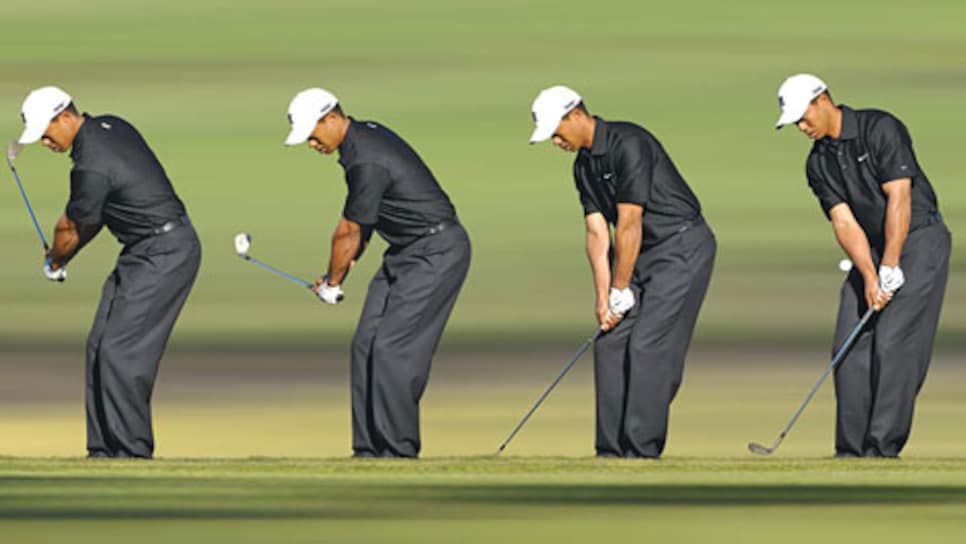 KEY MOVE: TURN YOUR CHEST BACK AND THEN THROUGH ON PITCH SHOTS. PLAYERS WHO STOP TURNING THROUGH MAKE POOR CONTACT.
So many times I see my amateur partners butcher a simple pitch shot because of poor technique, anxiety or both. The biggest reason for their failure is that the upper body stops moving through impact, causing a slight mis-hit at best--at worst, they lay the sod over it or blade it.
One of the keys to consistently good pitching is keeping your chest turning toward the target on the through-swing. Your arms and shoulders follow your chest, not vice versa. Look at it this way: If your chest moves away from the ball on the backswing, your shoulders and arms also move. Therefore, if your chest moves back toward the target, your shoulders and arms will follow.
That positive momentum, not the hands and arms moving by themselves, is what propels the ball. Try to "hit with your chest" on pitch shots. I promise you'll make better contact with the ball and hit it closer to the hole, giving yourself more par-save opportunities.
Mark Soltau is a contributing editor to Golf Digest and the editor of TigerWoods.com.