Instruction
Be honest: Where does your game need help?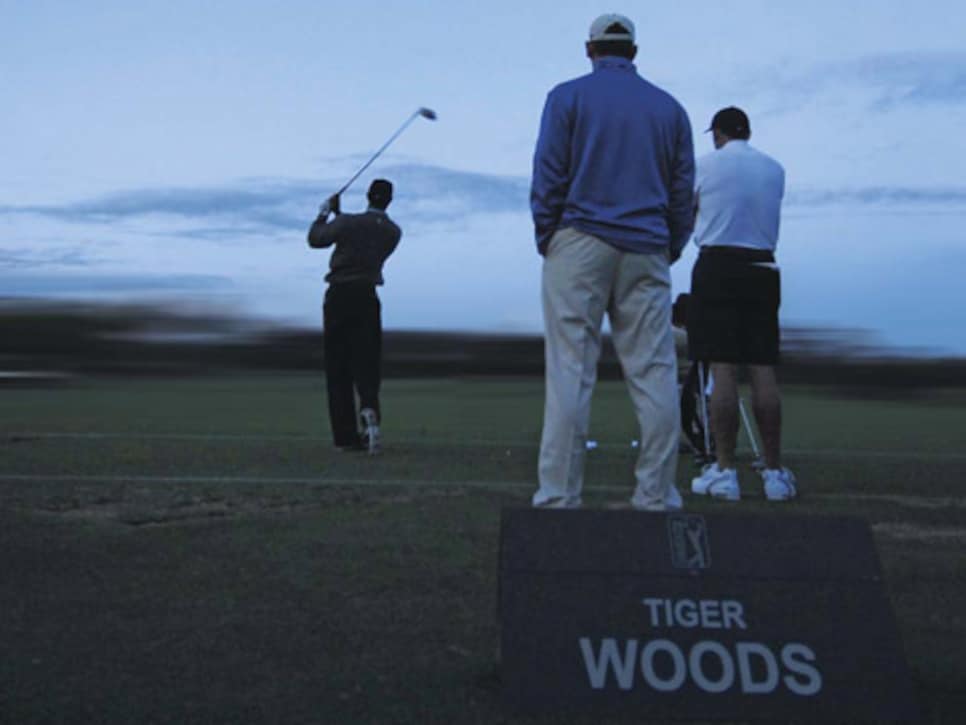 Working the plan: practicing by moonlight, under Hank Haney's eye.
I refuse to let anyone outwork me. That's the reason I log so much time on the practice range. Besides, hard work is the only way to maintain a competitive edge, and I enjoy the process. The key, though, is to practice with a purpose.
My philosophy has always been to identify the weakest part of my game and focus on turning it into a strength. That approach will work for you, too. Make an honest assessment of your game, and determine where you're losing most of your strokes. Whether it's the driver, irons, wedges or putter, simplify your instruction to get better. Find a professional to help you identify your flaw and provide the correct instruction to fix it. Then tailor your practice sessions so most of your time is spent on improving that part of your game. That's the fastest way to get results.
Tiger Woods writes instruction articles only for Golf Digest.