Instruction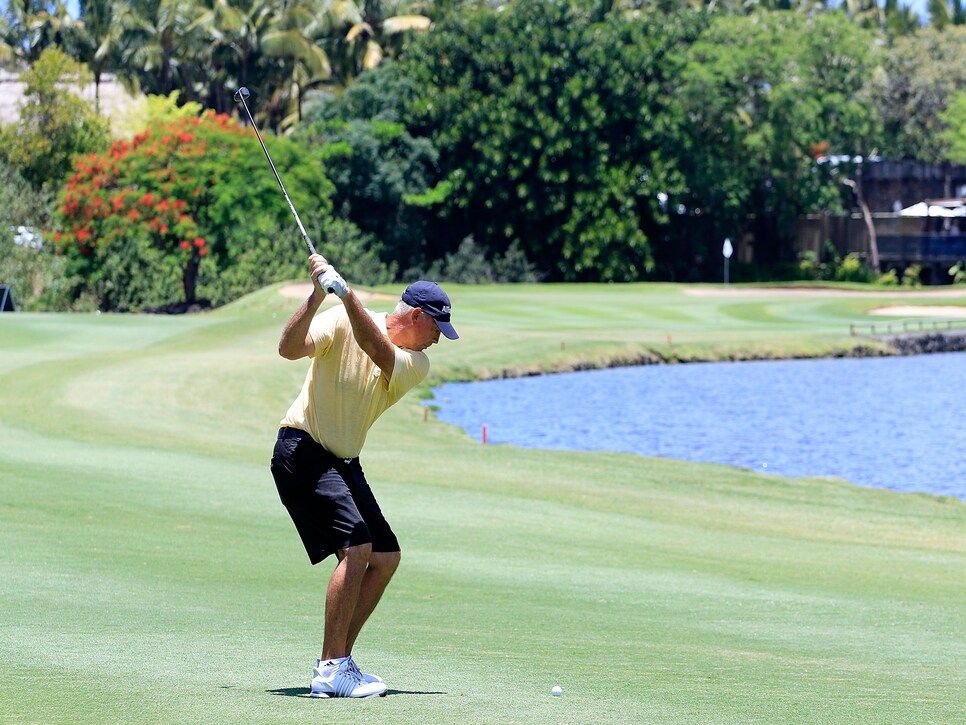 One of the most important lessons Tom Lehman has reinforced with me is to always pick a target when you practice, even if you're working on a swing change.
It's easy to get caught up in so many mechanical thoughts when you practice that you forget how to put the swing you're working on into play. Yes, the range is the place to work out the kinks in your swing, but it is also the place to practice hitting golf shots. Then when you get on the course, you're merely making those shots you've practiced a part of your game.
Having a target is important for three reasons: (1) You can check your alignment; (2) it keeps practice interesting, so it doesn't just become aimless ball-beating; and (3) it replicates the intensity and pressure you feel when you're playing golf, when off-line shots often find trouble. If you want to be as good on the course as you are on the range, hit to a target when you practice.