Killer Stats: How the best can get better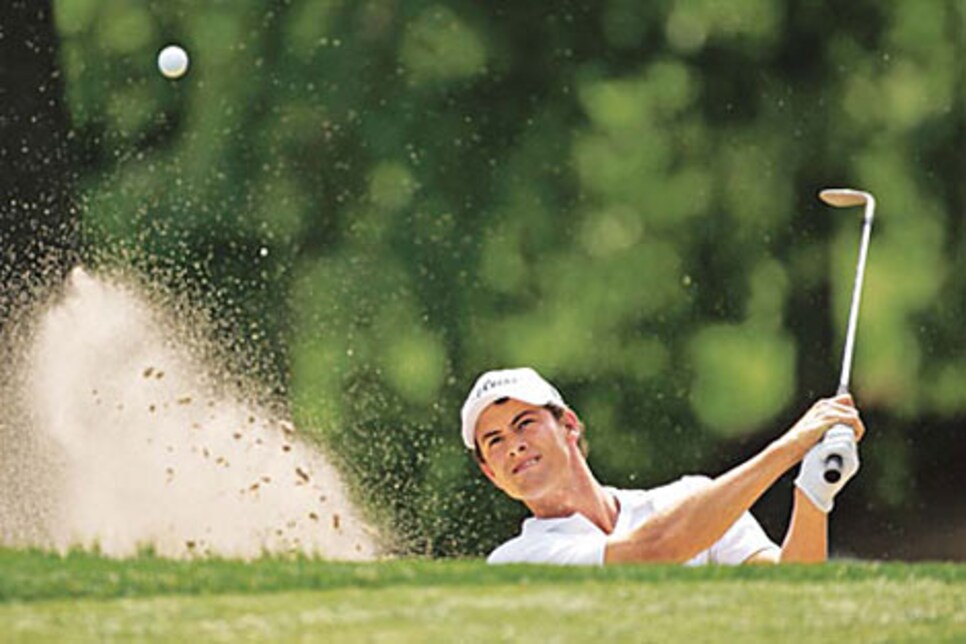 GETTING UP AND DOWN 39.3 PERCENT OF THE TIME. At the tour level, most players who have trouble from the sand have upright swings. Adam Scott is such a player. He hinges the club vertically going back, so he has to re-route it on the downswing onto a shallower plane. When he doesn't do this, he digs deep in the sand and can hit all kinds of poor shots.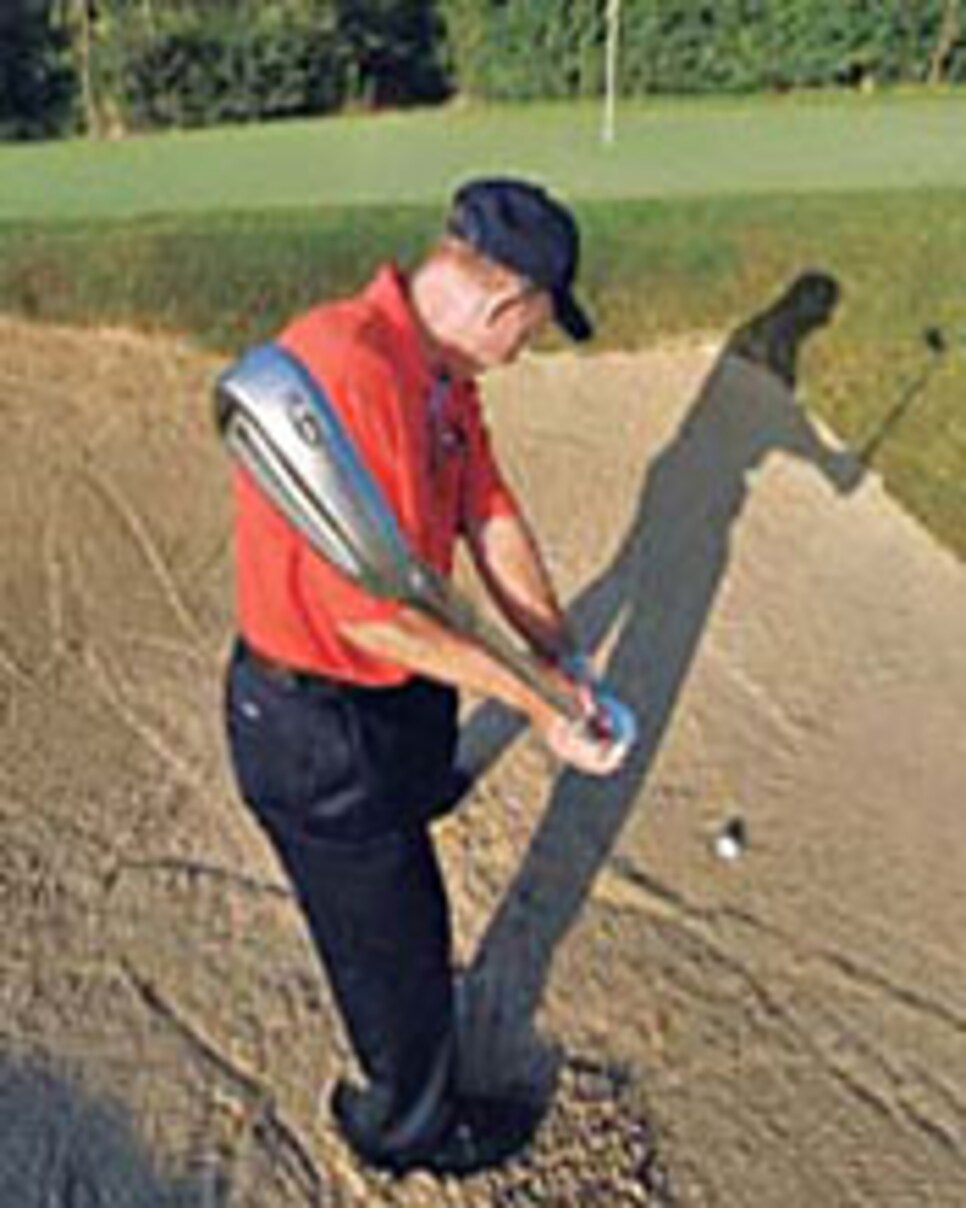 Make a shallower approach To learn to swing on the correct plane, practice hitting bunker shots with a 9-iron. This will force you to widen your stance at address, which will lower your hands and set up a shallower swing plane. The longer club will also set up a wider backswing arc, which translates into a shallow approach into the sand and a more consistent splash.