Driving
Killer Stats: How the best can get better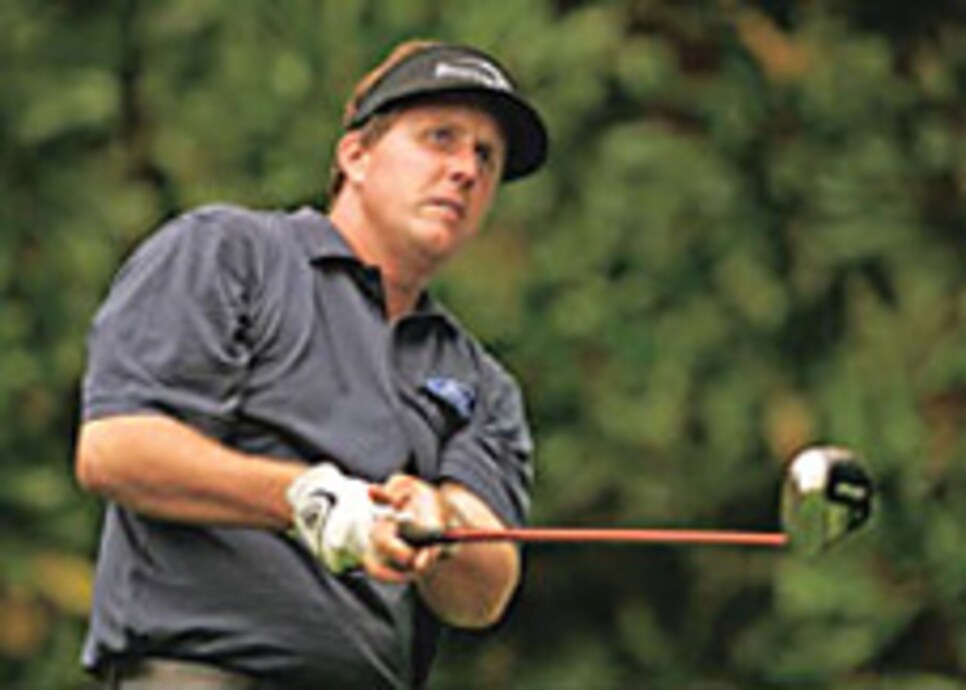 DRIVING IN LEFT ROUGH 18.3 PERCENT OF TIME. When Phil tries to hit a fade for accuracy, he aims too far to the left, causing him to have to swing across his body to produce his right-to-left fade. Therefore, he hangs a lot of shots out to the left. Phil should allow for his fade by aiming down the right side so his swing can be on a plane that matches his body, instead of cutting across it.
Check your alignment
Here's a drill that helps you envision the shape of your shots -- and your swings. Lay two clubs down for alignment, one representing the target line and the other representing your stance line (below). Stick a shaft or umbrella in the ground about 12 feet in front of the ball and on the target line. Hit tee shots trying to start the ball to the right of the umbrella and let it curve to the other side (right-handers simply reverse directions).