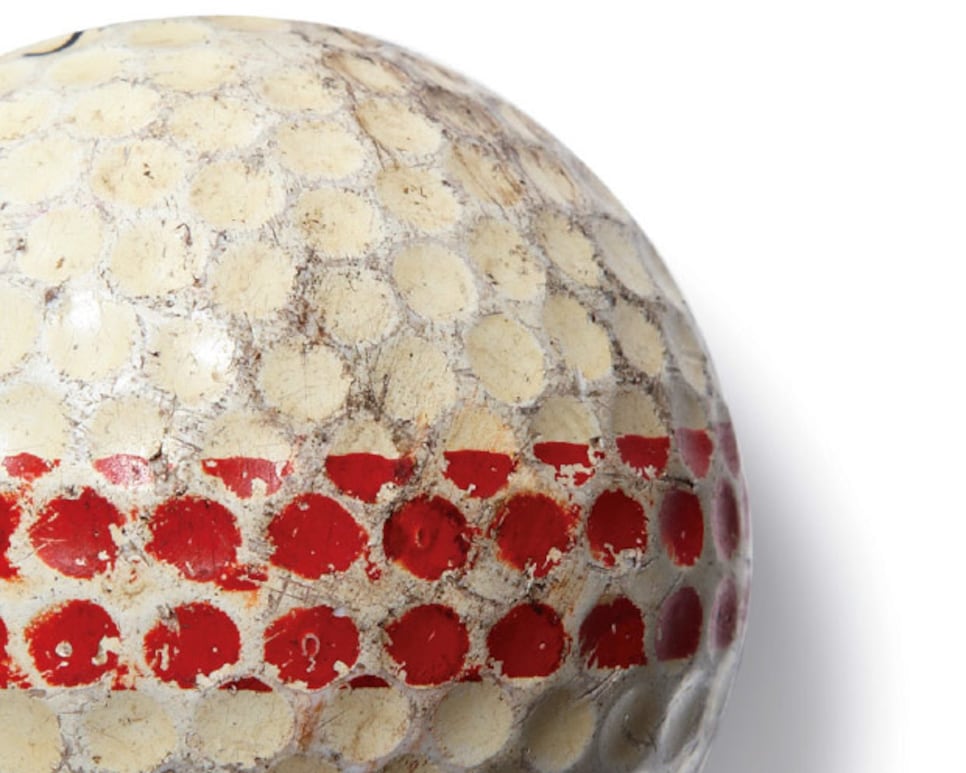 One range ball hit with a 7-iron went farther than one hit with a driver.*
Ever wonder whether range balls perform as consistently as game balls? Turns out they don't. At least in terms of distance. We borrowed 20 from practice areas all over the United States (including 12 from the same bucket) and shipped them to Golf Laboratories in San Diego to have them tested against a dozen of the most popular balls on the market—barely used Titleist Pro V1s. A robot hit every ball five times in the sweet spot at average swing speeds using a driver and a 7-iron and then repeated the process at faster swing speeds.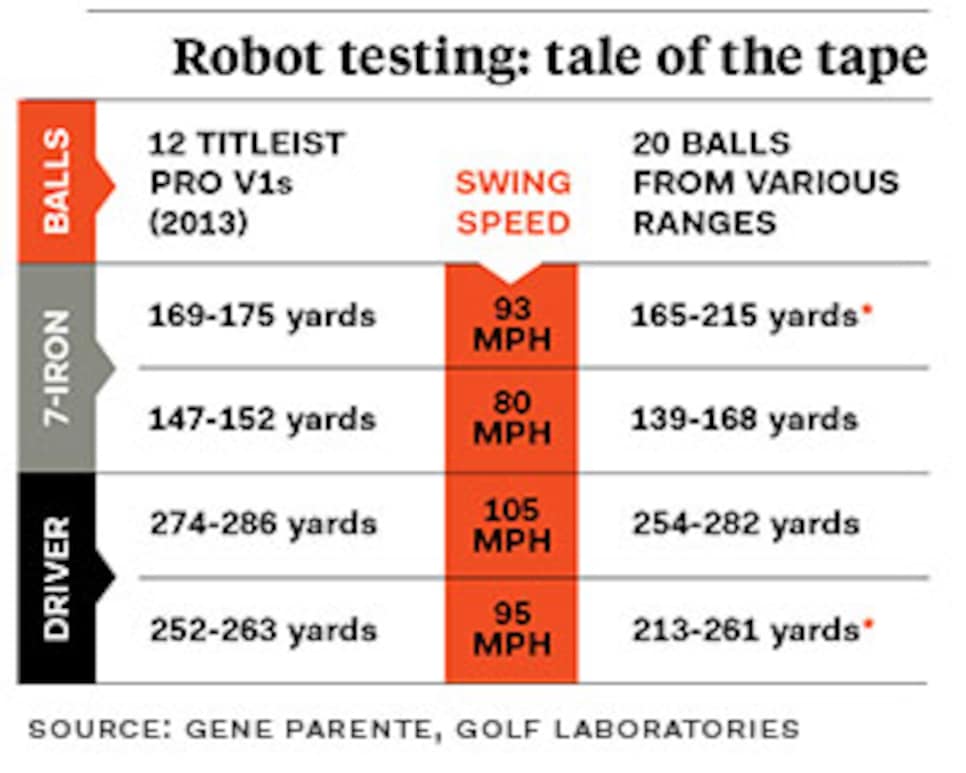 The results (see chart) were alarming, especially if you adjust your swing based on how far the previous shot went. "The range balls had quite a wide variance in distance," said Gene Parente, who ran the test. "The Pro V1s were much more consistent." The lesson? Forget practicing distance control on the range. Instead, focus on shot shape and direction. The chart shows the yardage variances from our test.