Golf has been conquered by youth. At least, that's been the narrative since Jason Day won at Whistling Straits, and amplified by Rickie Fowler's victory at TPC Boston.
Certainly the performances of Day and Fowler, along with the historic campaign of Jordan Spieth and Rory McIlory's presence in the shadows, paint an exciting and auspicious future for the sport. Yet, as we so often do in society, we're so eager to usher in the new that we occasionally neglect the familiar.
While all eyes are on the "Big Four" as the tour season comes to an end, here are six players residing in an older age bracket that are alive and kicking in the FedEx Cup's final two tournaments.
Furyk, at age 45, remains steadfast, posting seven top-10 finishes on the season, including a win at Hilton Head. Furyk enters this week's BMW Championship ninth on the FedEx Cup standings. Considering he fired a 59 the last time the tour visited Conway Farms in 2013, there's reason to believe he'll be in the mix at the Tour Championship finale (where he grabbed the FedEx Cup crown in 2010).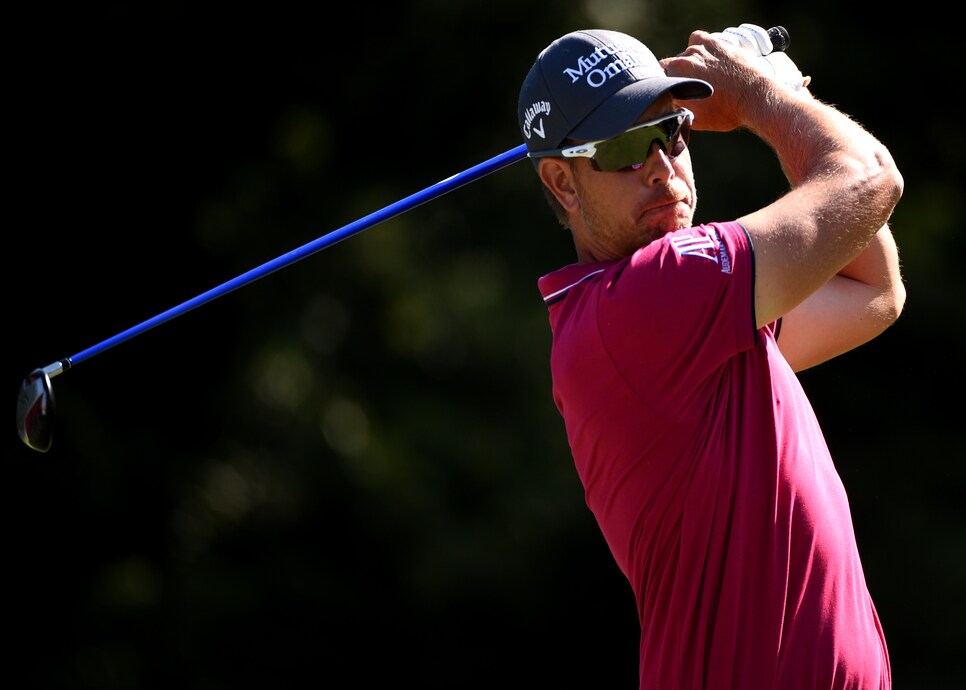 Judging by his recent success and his physical stature (you wouldn't want to accidentally hit on his wife at a bar), Stenson doesn't show his age. Nevertheless, turning 40 next spring, Stenson should, theoretically, be past his peak.
Thanks to back-to-back second-place showings in New Jersey and Boston, the Swede sits fourth in the playoff standings. If Stenson can navigate Conway Farms without harm, he'll be one of the favorites to win at East Lake, a course where he's enjoyed past prosperity as the 2013 FedEx Cup champion.
Bohn is not a household name, but the 42-year-old did pull in over $2.3 million on tour this year thanks to six top 10s. Currently 28th in FedEx Cup standings, Bohn is one of the straightest hitters on tour (at 71.67 percent, he's fifth in driving accuracy), and could take advantage of the narrow fairways this week to cement his invite to East Lake.
Perhaps due to his youthful appearance and polite manner (well, except towards Whistling Straits' rules officials), Johnson seems younger than his concentric circles (turning 40 this winter). But a win at St. Andrews proved Johnson endures as an upper-tier player. This sentiment is especially true this week: Johnson won the BMW Championship in 2013 with a 16-under score.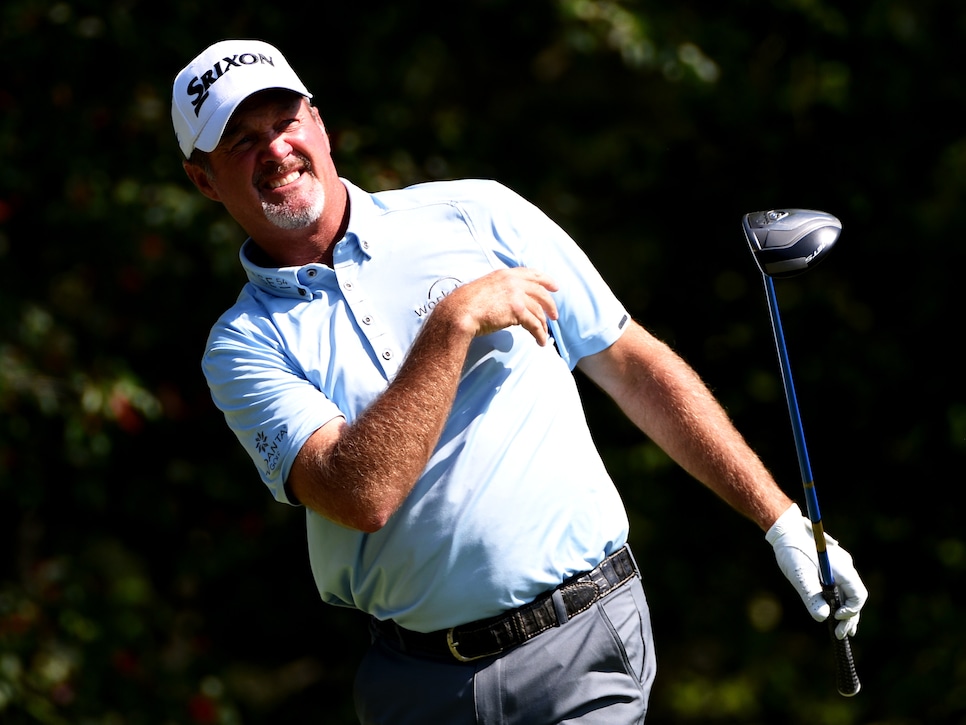 Kelly looks like the one old guy who gets the invite to a friends' getaway golf weekend and ends up kicking all the younger guys' asses while simultaneously drinking everyone under the table. So yeah, we're big Jerry Kelly fans in these parts.
For scope on how long Kelly has been out of the loop, his last PGA Tour win came in 2009, which was seven years after his previous victory in 2002. Turning 49 in two months, Kelly's focus should be on the Champions Tour. Instead, with a T-9 at the Deutsche Bank Championship, the Wisconsin native showed he's not ready to ride off into the sunset.
If his late-summer execution, or lack thereof, is any indication (zero top 10s since the St. Jude Classic in early June), Mickelson may be watching the Tour Championship from the confines of his couch. Furthermore, Conway Farms is a course that demands driving accuracy, not exactly Phil's forte.
However, Mickelson won't be out of the spotlight for long, as he will be a part of this year's Presidents Cup. And don't count out Mickelson just yet; his competitive drive is second to none, and he could propel himself into a high finish at Chicago off course management and sheer will.