The Loop
Gary Woodland dances around the fine line between a good and a great round
AUGUSTA, Ga. -- There was no what might have been in Gary Woodland's voice. As far as the 29-year-old was concerned, he shot a respectable three-under 69 in the third round of the Masters and he feels like he's found something with his swing.
If he won't, then we'll do it for him: Damn. He was close to one hell of a round.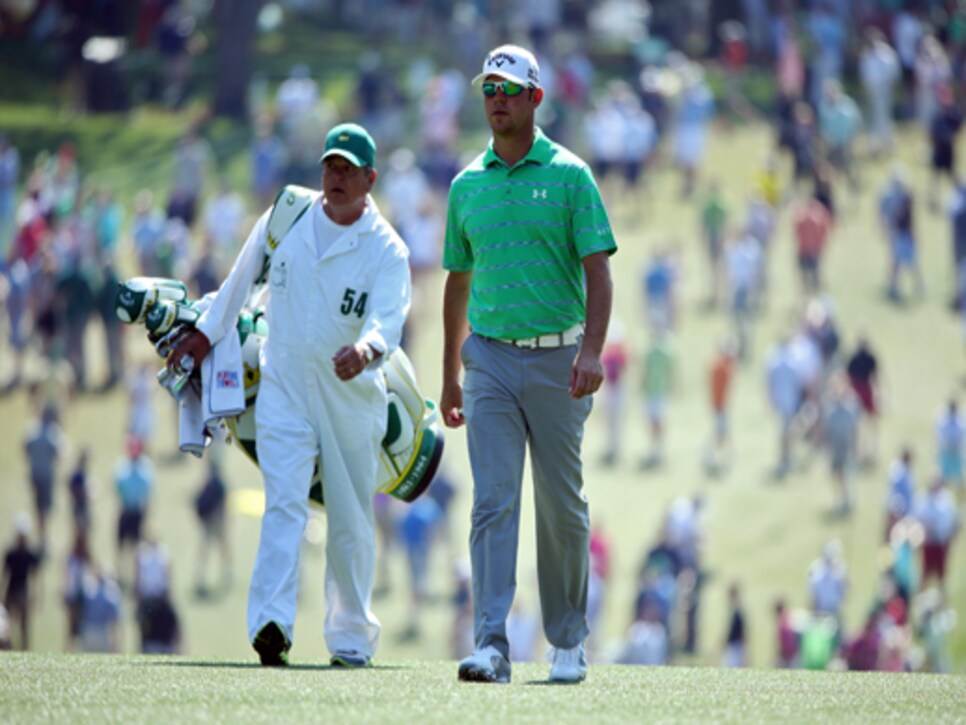 Another birdie on the 10th moved him alone into a tie for second. Not surprisingly the gallery following Woodland and playing partner Billy Horschel started to swell.
"I was riding it," Woodland said, who said he consciously hitting more drivers and playing more aggressively on Saturday. "It was definitely getting louder and louder. I don't know if it was just more people showing up later in the day or because of the way I was playing. But I was definitely feeding off that too."
With one swing, however, all the momentum came to a sudden stop. Choosing a wedge off the tee on the 138-yard par-3 12th, Woodland took dead aim on the flag ("I was thinking birdie every hole.") but hit the shot heavy. When the ball landed on the front bank, he knew it would roll into the water. An awkward third shot after taking a drop missed the green and ultimately resulted in a double-bogey 5 after he had made a bogey on the previous hole.
Perhaps the stumble didn't phase him as he made birdie on the par-5 13th. But bogeys on 14 and 18 (and a par on the par-5 15th that felt like a bogey given his considerable length off the tee), caused a great day to spoil into just a good one.
Still, Woodland wasn't ready to go there.
"I was a zone that you want to be in," Woodland said. "And hopefully I get back in that zone tomorrow."