The Loop
Gary Player thinks there's going to be a new member of the career Grand Slam club after this week's Masters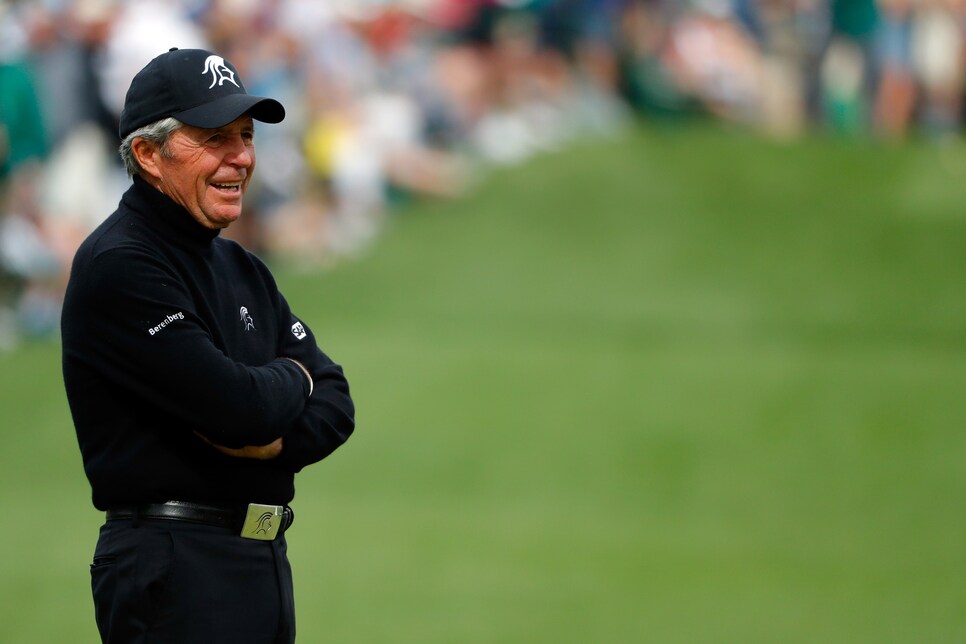 AUGUSTA, Ga. — With a soaking rain on Monday and Wednesday, Augusta National Golf Club won't be playing quite as firm and fast as officials might have hoped when the tournament begins on Thursday. The change in conditions may prove particularly fateful for one player.
"I think if the course plays soft, Rory McIlroy is going to get his elusive Masters win," said three-time Masters champion Gary Player. "Sometimes people are destined to do things, and I think that's the case for Rory."
Should Player's prediction come true, McIlroy would join him, along with Gene Sarazen, Ben Hogan, Jack Nicklaus and Tiger Woods as the only players to have won all four majors in their career.
Players says he can appreciate the pressure McIlroy must be under to win the green jacket, but that the wet weather has been Rory's friend in majors past. In all of McIlroy's previous four major triumphs, the course has been dampened by rain.
"He has the best golf swing in the world," Player said. "And he's been playing nice golf. I think he's destined to win the golf tournament."