The Loop
Gary Player says he's doing 200 extra sit-ups to make sure he outdrives Jack Nicklaus again
As expected, the competitive fire still burns deeply within Gary Player.
Speaking on ESPN's Mike and Mike on Wednesday morning, between jabbing at Tiger Woods' former swing coach, Hank Haney ("he was telling him to do certain things that Ben Hogan did. I can tell you for a fact Ben Hogan did not do those things"), and offering a helping hand ("I would love to sit down with Tiger Woods for five minutes, because there are certain things mentally he's doing wrong"), Gary Player shed some light on his preparations for the ceremonial opening tee shot of the 2014 Masters.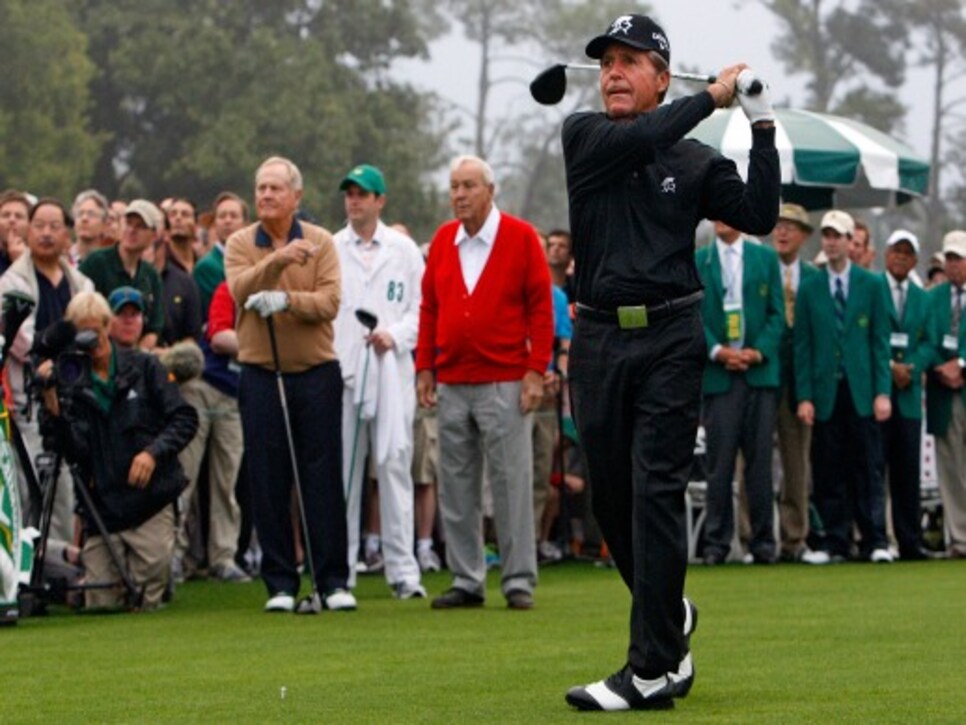 "Yes I did get nervous on the first tee. I think the word is 'keyed up.' Now, when Arnold, Jack and I drive off on Thursday, I've outdriven Jack twice I want to do it a third time. I'm going to me a little keyed up. In fact, when I went to the gym this morning I did an extra 200 sit-ups to make sure I outdrive him."
Mr. Nicklaus, the gauntlet has been thrown down.