The Loop
Gary Player on Jordan Spieth: 'Might be as good a putter as I've ever seen'
Stories of interest you might have missed…
"Rory McIlroy and Jason Day have the best swings of the 'Big Three' at the moment, but [Jordan] Spieth might be as good a putter as I've seen," Gary Player said in this story by Martin Dempster of the Scotsman. Player, one of the original Big Three, is thrilled at the prospect of a new Big Three, Dempster writes.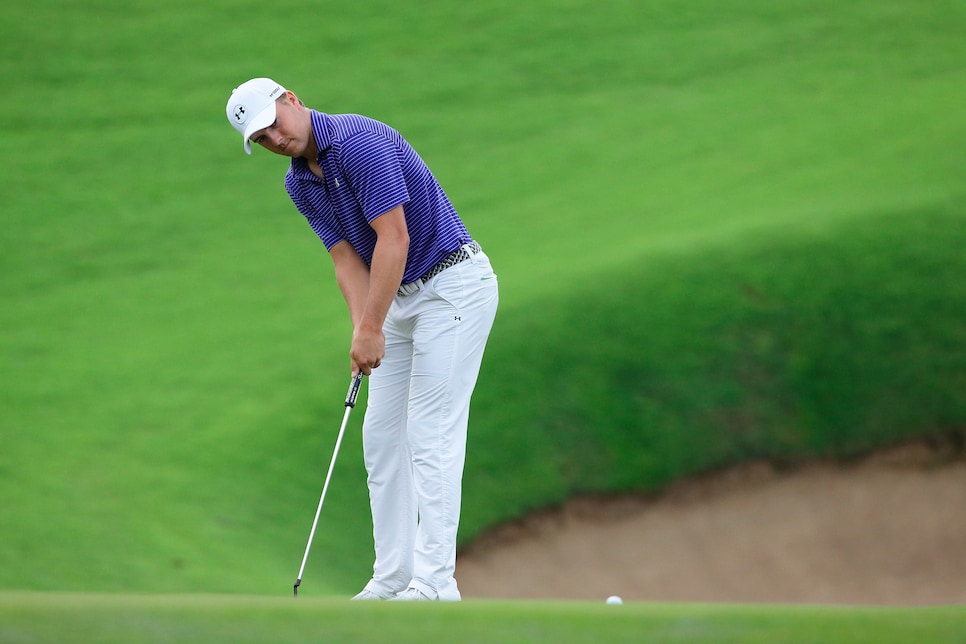 Jordan Spieth is No. 1 in the World Ranking and still adapting to the attention he is receiving as well as the target he represents for other players, Associated Press golf writer Doug Ferguson writes. "Spieth had to work his way through about 100 people who blocked his path to the first tee at Pebble Beach. They held out tournament tickets, caps, glossy photos and Masters flags for him to sign, and some asked him to stop for pictures. Unusual about this day is what happened after he finally reached the tee and drilled a 3-iron down the middle. The crowd followed along for the next four hours." This was on Monday.
"Noted golf course architect Pete Dye once said he likely would have missed the hole if he'd been walking the stunning property hugging Stillwater Cove before the routing was done. Jack Nicklaus, the game's greatest player turned accomplished designer, told Golf Digest he probably would have done the same thing 'because it wouldn't look like there's room enough for a hole,'" Helen Ross of PGATour.com writes in this profile of one of the great short par-3 holes in the world, the 106-yard seventh at Pebble Beach Golf Links.
"There was a time when the AT&T Pebble Beach Pro-Am was more than just a golf tournament. It was an event. Bing Crosby and his A-list cronies would celebrate and commiserate here at the iconic links for an annual gathering more informally known as simply The Clambake," ESPN's Jason Sobel writes in this look at how the tournament this week is a throwback to the Clambake days.