The Loop
Gary Player is putting fools on Twitter in their place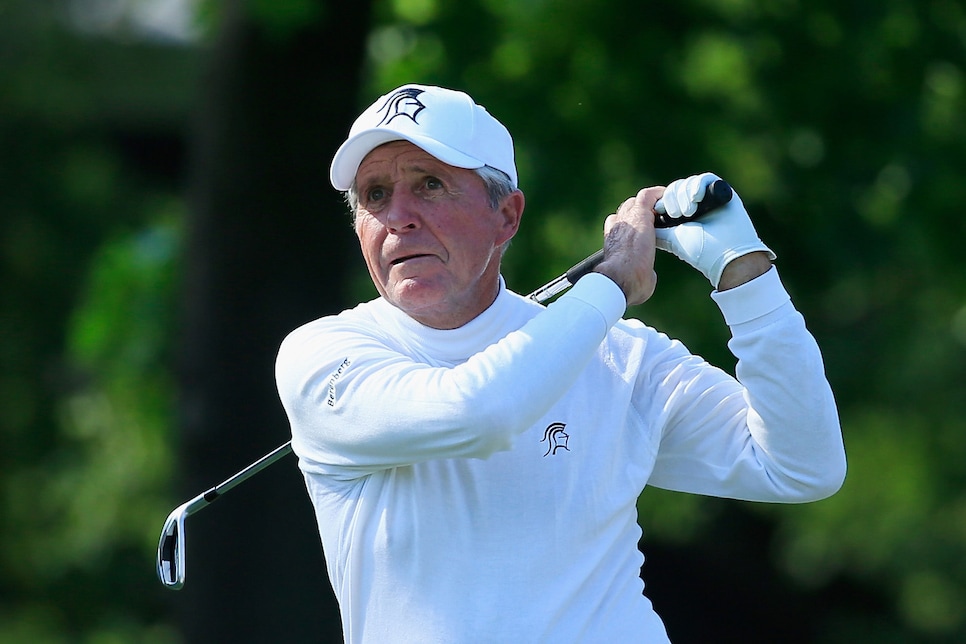 Gary Player can be described in superlatives. A fitness pioneer. The game's most frequent traveler. One of just five to capture the career Grand Slam. And, apparently, master of the social media burn.
You might have heard a certain somebody is returning to golf this week, a move that's caused the sport to lose its collective mind. That includes guys on the PGA Tour, many who expressed their excitement on Twitter. Daniel Berger was part of this crowd, sending well-wishes with this seemingly-innocuous tweet:
Unfortunately for the 23 year old, he set himself up to be taken down by the Black Knight.
Berger can take solace that he wasn't the only burn victim on Thursday. Golf.com's Alan Shipnuck walked into the tornado of rage when commenting on Tiger's all-black wardrobe, a look that was popularized by Player:
Before you think Player is bitterly disparaging folks on this day of celebration, the nine-time major winner retweeted a festive exclamation from the Worldwide Leader. But tweeters, beware: If you disrespect the game, Gary Player will call you out.