Legendary Advice
A junior golfer asked Gary Player for an autograph—then got some legendary golf advice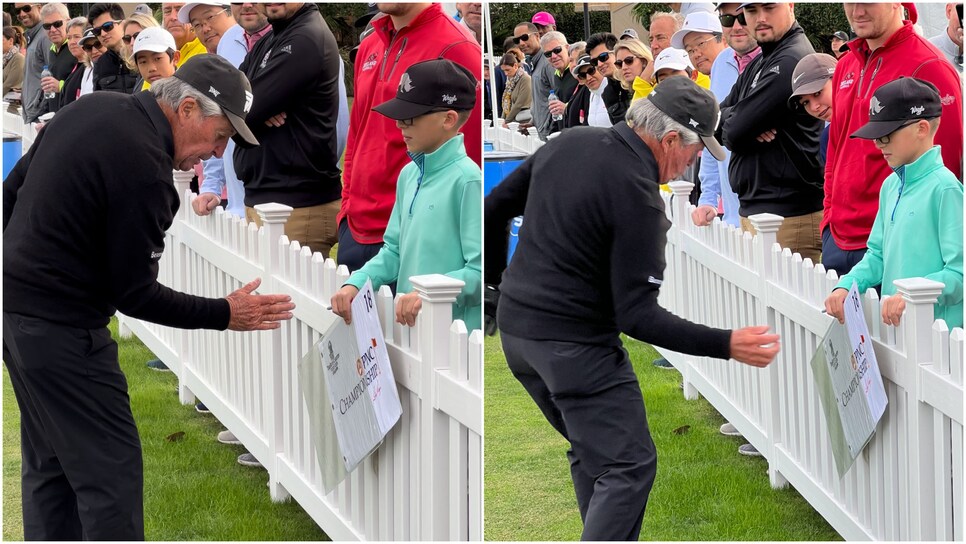 ORLANDO — As Gary Player walked off the range, fresh off hammering his final few drives into the distance before his 9:08 a.m. final round tee time at the PNC Championship, he spotted a young boy in the crowd, holding a flag.
"Come here young man," the 87-year-old Player said. He signed his flag and quizzed the boy with some basic questions. Do you play golf? He did. Could he break 90? He could. Turns out, he's a junior golfer who takes the game quite seriously.
"Great!" Player says. "Listen, I have two things I want you to know."
1. Right Elbow in, and turn
The exchange only lasted about two minutes—Player was due on the tee soon—but it was jam-packed with the kind of information that had the assembled crowd leaning in curiously.
Player's first piece of advice involved the full swing.
"There are so many good players that stand over the ball, they're thinking so much. They get paralysis by analysis," Player said.
There's nothing worse for a junior golfer, he explains. Keep thoughts at a minimum. The nine-time major champion took his golf posture cocked his arm into a position as if he was preparing to skip a stone.
"Once your arm is here position, turn your core, back and through," he said demonstrating. "Hard as you can. Nothing else."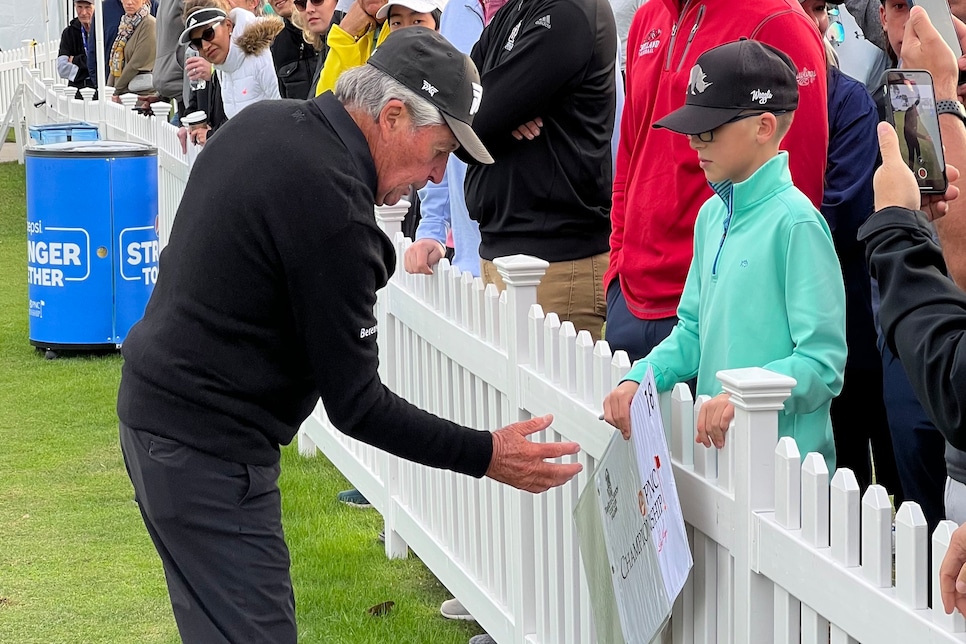 The second piece of advice was a pitting tip. Again, with a clear mind, he told the boy:
"Pick out one dimple on the golf ball," he said. "Watch the blade hit that dimple, and only then, look up. You'll remember that?"
The boy nodded his head. Player shook his hand and walked to the first. Behind him, he left some gems of advice in his wake—and a story one junior will never forget.